How Suburban, Rural Youth are Being Sucked Into Instant Loan Apps 'Trap'
Harassment by loan recovery agents hired by these apps has led to at least 21 suicides across India between 2020 and 2021.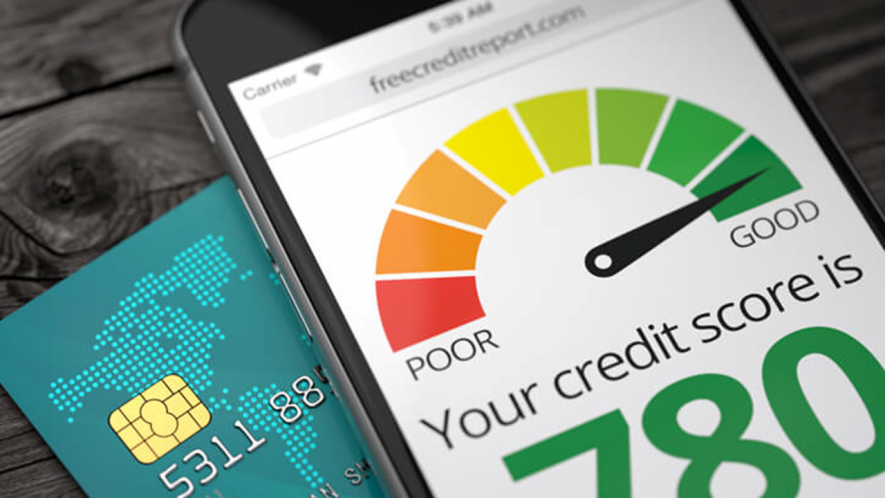 Representational image. | Image Courtesy: fintech inside
Meghna Patel took her first loan early in 2020 from an app called FlyCash, whose ads she had been seeing on Facebook.
It was a small amount. Just Rs 500. She had to repay Rs 550, two weeks later. The app even had a borrowing limit of Rs 1,000. Recently, her parents had become stricter with her allowance. She needed the cash just to get by for a couple of days till her weekly 'payday'. She could pay it back then.
Two days later, a message popped up informing Meghna that both her borrowing limit and payback time had increased. She could now borrow up to Rs 2,000 for up to two months. Fast forward a couple of weeks and she didn't have enough to go out clubbing. A couple of taps got her an instant  Rs 1,500 in the bank. 
"The company asked me to pay  Rs 50 for every  Rs 500 as interest. So, I figured I had to repay  Rs 1,650 in two months. But no, if you take a two-month loan then you have to pay an extra interest of Rs 100," said the 20-year-old undergraduate student from Badlapur, Maharashtra.
Soon, she couldn't afford to take short loans but taking longer loans would mean larger payments and her allowance was almost dry trying to keep up with this vicious cycle.
Then the lockdown was announced. "I was taking loans minutes after paying off the last one. Now when I had to come back home, no more allowance for me. So how do I pay them back?"
A day after she missed her first payment, the calls started. At first, they were benign, requesting her to pay back the amount at a certain link. The callers even offered her week-long extensions and suggested several alternate apps from which she could borrow to clear these dues.
After that week, when she couldn't cough up the sum, the callers dropped the niceties. When Patel began to ignore their threatening calls, via TrueCaller's spam filter, the WhatsApp messages started.
"They threatened to call my family, friends and even my college officials and tell them that I am a cheat. So, I took loans from their other apps. This continued till I owed various apps close to Rs 35,000. Then they called my family, created WhatsApp groups with my friends and professors. They shared every little detail of all the loans I'd ever taken from an app and posted shots of my face with 'cheater 420' written across it."
Patel is one among lakhs of people in India who have fallen prey to the instant loan debt trap. Since October 2020, there have been reports of no fewer than 21 suicides that have been linked to various instant loan and buy-now-pay-later (BNPL) apps which are easily downloadable on Google PlayStore, MI Store, Samsung Galaxy Store and even on Apple's App Store.
According to a database created by non-profit initiatives Cashless Consumer and BanBreach, as of February 2021, over 1,500 of these apps were available on the Google PlayStore for free download. These apps were developed by both regulated and unregulated entities.
In Barasat town, just outside Kolkata, Sunanda Nandi, a teacher at a local private school, owed close to Rs 60,000 from Fo₹tune.
On her plight, Nandi said: "After threatening and abusing me on the phone for missing two payment dates, a bouncer visited our home. My 75-year-old mother-in-law was alone at that time. The man threatened her to pay up immediately. He pushed her around the house and only left after mother handed over Rs 5,000 to him in cash and some jewellery."
Nandi said she found out which agency the agent had been from via the TrueCaller app. Her first step had been to contact MPokket and complain about the harassment but when all her calls and messages to the customer care contacts went unanswered, she went to complain about them at the local police station in late July. However, the Station House Officer at the Barasat Police Station refused to file an FIR (first information report).
Loan Harassment Complaints
Across India, most police stations treat complaints related to debt collections as 'non-cognizable,' which means that the police cannot arrest the accused without a warrant nor can they start an investigation without the permission of the court. In such cases, the police file a non-cognizable report or NCR. An NCR is usually filed in cases of theft. The biggest difference between an FIR and an NCR is that the latter remains in the records of the police station, it is not sent to the court. Police also tend to not investigate NCRs. 
"A major reason behind registering debt harassment complaints as NCRs is that local cops are bribed," said Tinesh Bhasin, a finance journalist at Mint newspaper. "Registering NCR means no obligation to investigate while sating the complainant at the same time. Complainants of recovery bouncers must ensure that they are registering an FIR. Physical threats are criminal. The police are bound to investigate such cases," he added.
The phone numbers harassing Nandi were traced to a recovery agent, who is the  proprietor of  a physical debt recovery agency deputised by Axis Bank. The agent works out of a tiny office in Kolkata. The wall behind his desk prominently displays a DRA (debt recovery agent) certification from the Indian Institute of Banking and Finance.
There are hundreds of such 'recovery agencies', 'finance solution groups' and 'direct marketing agencies' mushrooming around the country, which send agents to the registered addresses of people who have defaulted on loans taken either from banks or non-banking financial companies (NBFCs). 
"Due to the financial stress among borrowers created by the pandemic, banks and other lenders are witnessing a surge in the number of defaulters," the recovery agent requesting anonymity, told NewsClick, adding , "So, we have been making decent business in the last year."
He said he and his employees usually charge a percentage of the recovery for short-term operations, for longer ones, as a fee. They also have some mandatory advance charges that change on a case-to-case basis. It depends on the scope of the operation and how many people were needed to pull off the job. When he can afford it, this recovery agent said he also buys out loans from the creditor at a cheaper price and then recovers that loan from the debtors. 
"A big misconception that people have about debt recovery agencies is that there's a lot of action involved," he said, adding, "Actually, a lot of the work has moved online. Agencies work similarly to call centres in that regard. We even accept online payment by UPI. Bigger agencies even have payment gateway IDs." 
When asked about the legality of his operation, the recovery agent showed a stack of legal notices to defaulters. They had all the pertinent user information such as the name, description, and place of residence of the sender of the notice; details of why a physical recovery was initiated; the monetary relief claimed by the sender of the notice; and the legal basis of the claim - an interpretation of the Securitisation and Reconstruction of Financial Assets and Enforcement of Securities Interest Act, 2002. All these notices also appeared to be signed by lawyers.
NewsClick was not allowed to click any of the notices or documents.
Accountability of Debt Recovery Firms
The physical recovery firm's business hardly seems as clean as its owner would like to portray. Debt recovery in suburban and rural India includes not only collecting for banks but also private money lenders, apps, and businesses that operate on credit. More often than not, the debtor is in a position where they don't have cash at hand and end up paying in kind.
On paper, lenders -- whether they are a bank or a microfinance fintech group, Reserve Bank of India (RBI) validated or not -- are not supposed to use coercive tactics for recovery. The RBI has laid down guidelines defining what a recovery agent can and cannot do.
According to these rules, banks or lawful lenders cannot forward recovery cases to agencies if a customer has raised any grievance until the lender settles the complaint. If the creditor fails to act within 30 days, the borrower can contact the banking ombudsman -- a senior official appointed by RBI to redress customer complaints against deficiency in certain any service covered under the grounds of complaint. All institutions involved in lending, like banks, NBFCs, peer-to-peer lenders and asset reconstruction firms, must follow the guidelines.
Lenders must also have a contact list of all of their recovery partners made available to the public. All scheduled commercial banks in the country maintain such databases.
How much of the list is verified by the lender is debatable.
Of the 10 recovery agent offices surveyed for this report, seven had given incorrect addresses to their offices. These agents are all publicly listed as being deputised by Axis Bank, HDFC Bank, ICICI Bank and the State Bank of India in Patna, Kolkata, Ranchi, Chennai and Pune. 
The problem with some of these recovery agents is that they are not licensed by RBI or any Central or state authority and, therefore, are not wholly accountable. 
"Setting up a recovery agency is simple. You don't need any license or certificate (though banks do prefer them). All you need to know is basic book-keeping," noted Chirandeep Ray, a lawyer specialising in debt settlement, based out of Durgapur, West Bengal. "Now, you have to prepare a Memorandum and Articles of Association and submit them to the local Register of Companies. Then, there are GST (goods and services tax) forms and TAN (Tax Deduction Account Number) approval. Once the papers are greenlit, your agency will have a new unique ID and you're good to go," he added.
Ray added that these days, most major banks maintain their own debt recovery teams and deputise third party operators only in cases when a branch does not have a recovery team; if the debtor lives in a neighbouring town or village; and if the debtor is being particularly difficult with payments. "Most physical recoveries can be traced back to this last scenario," he said, "Usually, agents just want the defaulter to increase their payback window. More time means more interest to be paid to the bank."
Unregulated Internet Lenders
Now, the question is if unregulated recovery agents are so unaccountable then who engages their services?
The answer. Unregulated lenders.
Following the intense media scrutiny on instant loan apps, their ownership patterns, how they have sent lakhs into debt traps, the humiliation of users and the number of suicides that followed said humiliation, the RBI is trying to bring the unregulated internet lending sector under its regulations.
It has now made it easier for non-banking lender groups with net worth assets of over Rs Rs 5 crore (Rs 2 crore for those based out of the Northeast) to register as a NBFC - Micro Finance Institutions (NBFC-MFIs).
"Microfinance institutions have a chequered history in India and are, therefore, received by the public with a healthy dose of scepticism," said Balaji or PB Kalaiselvan, founder of SaveThem, an NGO that provides legal support to users trapped by instant loan apps. "Government recognition brings with it much needed trust from the market. A look at instant loan and BNPL apps across various Android marketplaces will show you that the apps with the most downloads, advertise their RBI accreditations prominently," he added.
Located on the fifth floor of a prime business park overlooking a busy junction in Kolkata's IT hub Sector V are the offices of MPokket, an app operated by an NBFC called Maybright Ventures Pvt Ltd, which has made a revenue of Rs 72.4 crore in the 2020-21 financial year by doling out loans worth over Rs 1,200 crore to students and self-employed individuals. 
According to its founder Gaurav Jalan, in various interviews, as an international student in the US, he was able to get a credit card, which helped him "greatly" with his finances. "Given this need, we saw an opportunity to leverage the increasing penetration of smartphones to create an app. Through this app, tech-savvy college students could easily and instantly borrow small amounts of money to meet urgent cash needs," Jalan had said to YourStory. 
Following a short approval process (that may last from an hour to a couple of days) that requires the user to upload their Aadhaar, PAN, UPI and bank details, MPokket offers loans ranging from Rs 500 to Rs 20,000 with a maximum of three months payback period. In return, it charges a high rate of interest at 15% per month and processing fees that amount to about 10% of the loaned amount. For defaulters, a fine of Rs 8 per day keeps on incurring every day till the payback is complete.
"In 2020-21, we might disburse over Rs 2,000 crore," 38-year-old Jalan told PTI. This implies an over 70% year over year growth. "We have over 70 lakh registered users, about 13 lakh of whom have done their eKYC. We expect the eKYC numbers to go up to 15 lakh."
Jalan is a third-generation businessman with an Ivy League MBA and a decade worth of experience as a wealth manager and entrepreneur in the United States. His Crunchbase profile says that he built Maybright Ventures (starting in 2016) with a $4 million initial investment from VilCap Investments, the San Francisco based seed investor. So far, his company has raised over $8.22 million in two rounds of fundings.
So, how does a company with lakhs of users ensure that borrowers don't default?
"Our verification system checks each individual applicant thoroughly," Jalan had told The Telegraph. If MPokket's system finds out that the ID uploaded is fake or that users are lying about themselves or if they have a bad repayment pattern on other similar apps, then they simply do not get verified.
Maybright Ventures is also affiliated with TransUnion CIBIL Limited, one of the four credit bureaus in India, that maintains credit files on over 60 crore individuals and 3.2 crore businesses. The company assigns a three-figure credit score between 300 and 900. Many of the country's big banks approve of loans based on this score and even one bad repayment on MPokket can reflect here.
Maybright Ventures' corporate identification number and name were run through the RBI's lists of approved NBFCs, NBFC-MFIs and NBFC-ICCs (investment and credit companies). They do not turn up anywhere.
Interestingly, three companies pertinent to MPokket do turn up on the NBFC-ICC database. These are Jalan Chemicals Pvt Ltd and Jalan Holdings Pvt Ltd. These two companies, owned by one Madhukar Jalan, were MPokket's primary disbursers of all of MPokket's loans till late 2020. It was only around November last year that Maybright Ventures took over the operations despite claiming. A look at some of MPokket's loan contracts across 2019 and 2020 will back up this information.
Whistleblower Vijayaraghavan, a cyber-security specialist whose start-up had sounded the alarm on the Tamil Nadu public distribution system's data breach earlier this year, pointed out that NBFC-ICCs cannot lend out short-term loans to private individuals. "ICCs are essentially asset financing companies. This means that they can offer monthly instalment services on their product. They can charge a certain interest on the loan," he said, "For example, if you want to buy a vehicle from Hero Motors on a monthly instalment without involving banks then you approach the company's ICC Hero Fincorp for a loan."
This interpretation rings true with the definition of an NBFC-ICC published by the RBI in 2019 when it combined three categories -- asset finance companies, investment companies and loan companies -- into one. ICCs cannot accept any kind of deposit either.
Only RBI sanctioned microfinance institutions are allowed to disburse personal loans. These companies have to follow a strict code of conduct. This means that NBFC-MFIs cannot charge a late payment penalty and are not allowed to call 
Additionally, it must be noted that eKYC services have been authorised to just 150 financial institutions across the country. About 107 of this number are banks while the others are widely trusted insurance platforms (LIC, ICICI Pru Life) government departments (National Health Authority), public companies (Bharat Petroleum), telecom giants (Vodafone, Jio) and Big Tech MNCs (Google, Amazon, PayTM). These companies pay the Centre's Unique Identification Authority of India (UIDAI) charges for using these services.
Neither Maybright nor any of the Jalan companies were found on the list of authenticated eKYC users shared by the UIDAI in response to an RTI application.
A look at Maybright Venture's end-user agreement also brings up some disturbing issues. The company keeps records of not only a user's Aadhaar ID, bank account number and PAN ID but also reads their text messages, views their contacts, checks their call history and keeps track of other app usage patterns. MPokket even has access to a borrower's real-life GPS location. 
All of these details suggest that MPokket may collate and analyse customer information to create profiles that research organisations and banks would pay good money for. The wording on the terms and conditions mentions that MPokket can essentially use user's information however it wants, including analytics.      
In none of the interviews, did Jalan extrapolate on this bit.
There are a number of instant loan apps that promote themselves as RBI approved. In the 30 such apps surveyed for this article (all of which had a minimum of one lakh downloads on the Google PlayStore), only six find themselves on any of the RBI's NBFC lists. Among these, only Finnnovation Tech Solutions (running KreditBee and its subsidies) and Branch International (a US-based lending group with operations across Asia and Africa) are microfinance institutions. Non-MFI NBFCs include ICCs Jalan Chemicals, PC Media (CashBean) and RK Finance (eRupee). The remaining NBFC is an infrastructure finance company called Cel India Finance (IndiaLends).        
"Apps are afforded certain protections because most of them are actually just third-parties that arrange a loan, rather than entities that disperse loans themselves," said Chirandeep Ray., adding that "The RBI has yet to address this issue."
Vijayaraghavan, who had blown the whistle on Jalan's operation, agreed. On July 17, he had written to the Home Secretaries of the Union, Tamil Nadu and West Bengal along with the RBI Governor and the Directors of Income Tax (Intelligence and Criminal Investigation) and Enforcement Directorate under the protection of the Whistle Blowers Act.
In his complaint, Vijayaraghavan noted that most of MPokket's users were middle-class students without the means to pay back these loans, which are compounded at as much as 60% per annum. It also detailed the alleged harassment tactics used by the app's recovery teams in violation of the RBI's lending norms and the National Human Rights Commission's observation that "enforcing the practice of 'name and shame rules' amount to a violation of human rights. The cyber activist further alleged that MPokket violated Google's developer content policy, barring companies that provide only short-term personal loans which require payment in full in 60 days or less from the date the loan was issued, from the PlayStore.
"It gives rise to bonafide suspicion that the NBFC might have disguised or misrepresented its data with RBI & ROC and indulging in money laundering, espionage and illegal purposes in some cases such as tax evasion, money laundering, obscuring ownership, benami transactions etc in connivance with Chinese firms," the letter alleged.
"Almost all these so-called 'government verified' instant loan apps are frauds," Vijayaraghavan alleged, adding that "the common man believes them when they say they are a registered NBFCs. But the common man, especially the middle-class suburban and rural youth that these apps target, does not know those different categories of NBFCs have different functions. These app operators use this financial and legal ignorance to continue wreaking havoc on lakhs of lives."
The writer is a Kolkata based freelance journalist.
(This article has been re-edited. )
Get the latest reports & analysis with people's perspective on Protests, movements & deep analytical videos, discussions of the current affairs in your Telegram app. Subscribe to NewsClick's Telegram channel & get Real-Time updates on stories, as they get published on our website.
Subscribe Newsclick On Telegram