Traffickers Continue to Intimidate and Threaten Survivors
States have to formulate effective policing strategies to prevent trafficking and stop them from threatening survivors.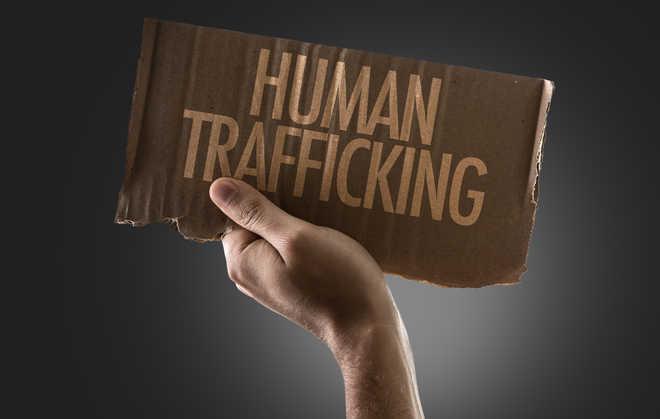 On 1 December, in Mirzapur district of Uttar Pradesh, three 14-year-old boys were found dead, their bodies in a mutilated state floating in the Lohariya dam. While police investigations are on, some local activists suspect the deaths could have been the work of human traffickers, who have also been known to engage in the organ trade. In this region, which stretches from eastern Uttar Pradesh to Bihar, West Bengal and Andhra Pradesh, fears of human trafficking are not unfounded. South Asia, with India at its centre, is one of the fastest-growing regions for human trafficking. The Ministry of Women and Child Development told Parliament in 2019 that 19,223 women and children were trafficked the previous year, substantially higher than 15,448 in 2015. Trafficking of boys has gone up in India since March, when a nationwide lockdown triggered widespread hunger and deprivation.
The place where the youngsters were found dead, Mirzapur, is 30 kilometres from Varanasi, Prime Minister Narendra Modi's Lok Sabha constituency in Uttar Pradesh. Varanasi is the focal point of attention for both Modi and state Chief Minister Yogi Adityanath's government. Yet it remains a high-activity zone for all kinds of trafficking. The scourge of trafficking of children and women is not new to India. It is estimated that of the 20 million commercial sex workers in India, 16 million are women and girls who were trafficked. The 2018 Global Report on Trafficking in Persons released by the United Nations Office on Drugs and Crime confirms that a vast majority of female victims are trafficked for sexual exploitation while half the male victims are trafficked for forced labour.
Enakshi Ganguly, co-founder of HAQ: Centre for Child Rights, says, "Unfortunately, post COVID-19, poverty is on the rise as is trafficking." She believes there is little likelihood of the situation improving due to a number of factors. "There are global syndicates behind these operations. Trafficking also takes place with the collusion of parents, who believe they are sending their children for 'training' that will better prepare them for the job market. Sometimes, parents are fobbed off with small amounts of cash, which they accept because they are desperately poor," she explains.
Trafficking is usually done by well-organised gangs and very few survivors have managed to bring traffickers to book. Traffickers often live in the same neighbourhood as their targets, and use threats and violence to get cases against them withdrawn. Often, victims are forced to return to the sex trade. Kolkata-based Subhasree Raptan, an anti-trafficking activist and program manager at the NGO Goranbose Gram Bikash Kendra, cites the example of Manju [name changed], who was trafficked from her village, Basanti in South 24 Parganas, when she was nine years old. Her father, a labourer, filed an FIR stating his daughter had been abducted. "Manju was rescued from a red-light area and brought home only to be kidnapped a second time and taken to another city. Her father filed another FIR and refused to withdraw it despite threats from the trafficker. Then the trafficker tried to stab him to death. The father survived only because neighbours heard his cries for help," Raptan says.
The police rescued Manju again, but horrifyingly, she was kidnapped yet again, and another rescue followed. It is to Manju's father's credit that although he continues to receive death threats, he has refused to withdraw the case. According to this NGO's records, over 100 survivors have received death threats during the last two years.
The problem is widespread across India. In November, a woman from Kharam village in Gaya district of Bihar picked up the courage to file a police case against a trafficker who had, two years ago, kidnapped her two boys, eight-year-old Satish and ten-year-old Nitish. Nitish had escaped and returned home in August, while Satish still languishes at a bangle factory in Jaipur, Rajasthan, where he is made to work long hours with little to eat.
Nitish told this reporter about his ongoing ordeal in a phone interview. "My parents and I are living in fear, threatened all the time by the trafficker who lives just 15 kilometres from us. He has broken the mud walls of our house and is demanding we withdraw the FIR and pay him Rs.2 lakh to return Satish. My parents do not have the money," Nitish says.
One problem, says Suresh Kumar, executive director of the NGO, Centre Direct, is that the authorities in Bihar, including the police, are not properly trained to deal with the crime of trafficking. "While the Railway Police have some awareness, the average constable at the local thana is unsympathetic, especially to the problems of survivors."
Last year, seven traffickers got together and forcibly abducted Rahul, a survivor, along with his mother and the mother of another trafficking survivor, Ashish Kumar. They were being taken from Gaya to Jaipur to compel them to withdraw the police case they had filed against the traffickers. "They wanted the mothers and two boys to tell the police that the children had voluntarily gone to work at a factory in Jaipur," says Suresh. Fortunately, Rahul's mother had Suresh's phone number and contacted him. Members of the NGO and a police team reached the Rohtas railway station in Bihar and freed them. "Five traffickers escaped. Only two were taken into custody," he says.
Raptan says many survivors get intimidated into withdrawing the police cases or flee their homes and escape to bigger cities. "Our own data shows the extent to which survivors continue to be tortured by those who trafficked them. Family members are openly beaten up to ensure that cases filed against them are not pursued," she says. She knows of instances where the standing crop of victims' families have been destroyed and of cases in which the local police turn a blind eye too. "Another strategy traffickers are using is to lodge false counter-cases against the family of the victim," Raptan says.
Experts say the victim support systems are ineffective in India, leaving survivors to fight lonely battles for justice. An expert on trafficking, Prof PM Nair of the Tata Institute of Social Sciences, warns that prosecutions rely on victim testimonies and the police do not collect other forensic evidence, for example when they raid red-light districts. "Traffickers use this lack of forensic evidence to intimidate victims and thereby escape the law," Nair says.
Nasima, a young survivor leader, started the Indian Leadership Forum Against Trafficking (ILFAT) to try and change the situation. Today, it has become a network of 3,000 survivors who support each other in the battle against trafficking. "Our biggest problem is ostracism by our community. Even neighbours look at us with scorn and hate," she says. "Many who escape or are rescued from sex work are addicted to gutka or alcohol and need counselling and support," says Rina from South 24 Parganas, also a member of ILFAT.
Atma Ram Markandey, an ILFAT member from Chhattisgarh, was trafficked at a young age and later rescued by Jan Jagruti Kendra activists. Freed bonded labourers are entitled to state compensation, but the institutional mechanism meant to rehabilitate people did not work for him. "In cases like mine, documents have to be vetted by the district magistrate [before granting compensation]. In my case, as with hundreds of other boys, the District Magistrate refused because that would amount to an admission that bonded labour is prevalent in his district," Markandey says.
"What survivors need is a financial package," says Ram Mohan Nimmaraju, secretary of HELP, an NGO, in Andhra Pradesh. HELP has led a crowdfunding campaign to raise money for survivors to hire lawyers or file appeals in higher courts. "Girls who were trafficked can only be rehabilitated with institutional support from governments. Few parents can understand the ordeal their child has been through. Rather, they keep chiding her for dressing a certain way, eating gutka, and so on. The girl feels she is back in jail and wants to escape from their scrutiny," Nimmaraju explains. Rescued and escaped girls therefore need psychological counselling and also enough money to buy essential items.
"The Victim Compensation Scheme has to be streamlined," Raptan says. Fortunately, the judiciary is becoming more sensitive to survivors, she says. Recently, a 17-year-old rescued girl was given the highest compensation ever, Rs. 9 lakh, through the assistance of the District Legal Services Authority in West Bengal.
According to data tabled by the Ministry of Home Affairs in Parliament in 2019, the number of traffickers who are arrested every year is rising. In 2014, around 8,220 people were arrested in connection with human trafficking, which grew to 10,080 in 2015 and 10,815 in 2016. Yet, the conviction rates for human trafficking remain low and in 2016, when 11,000 people were arrested for the offence, only 160 were convicted. Therefore, the problem is not just of whether laws exist but how well they work. A large part of the responsibility for this lies with state governments, which have to formulate effective policing strategies to prevent traffickers from kidnapping youngsters or threatening the survivors of this heinous crime.
The author is a freelance journalist. The views are personal.
Get the latest reports & analysis with people's perspective on Protests, movements & deep analytical videos, discussions of the current affairs in your Telegram app. Subscribe to NewsClick's Telegram channel & get Real-Time updates on stories, as they get published on our website.
Subscribe Newsclick On Telegram