AI's Human Face, ChatGPT CEO Sam Altman Sacked
Parent company OpenAI said that Altman wasn't candid in his communications with the Board as president and co-founder Greg Brockman quits.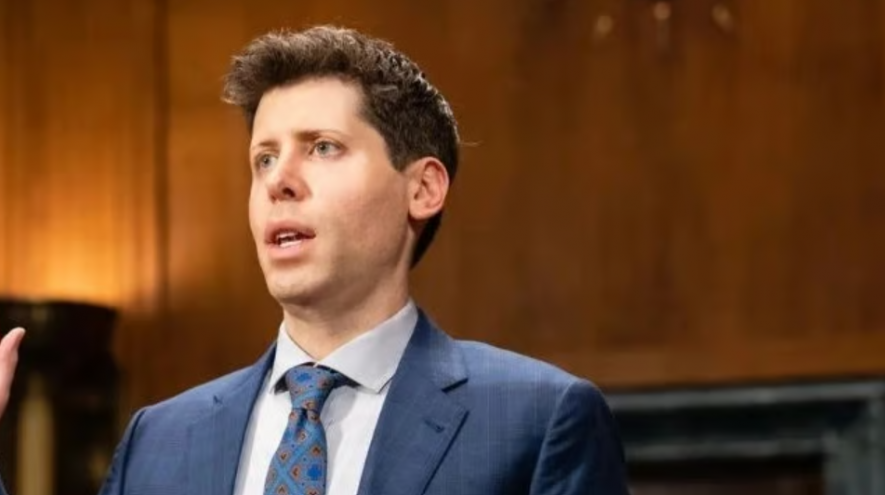 Image credit: Sam Altman | Twitter
In a blindsiding and shocking development, viral chatbot ChatGPT's CEO Sam Altman was fired on Friday with the Board of its parent company OpenAI stating that "he was not being consistently candid in his communications with" it.  
"i loved my time at openai. it was transformative for me personally, and hopefully the world a little bit. most of all i loved working with such talented people. will have more to say about what's next later," Altman, who once managed the best-known start-up incubator YCombinator, posted on X.
OpenAI president and co-founder Greg Brockman, who stepped down as chairman as part of the management shuffle quit the company.
"After learning today's news, this is the message I sent to the OpenAI team," Brockman posted on X saying that he has quit.
The last-minute development stunned both Altman and Brockman.
"Sam and I are shocked and saddened by what the board did today …We too are still trying to figure out exactly what happened," Brockman posted on X.
The sudden developments come amid a raging debate on the global misuse of artificial intelligence (AI) and deepfake technology. Recently, AI was used to create fake videos of Prime Minister Narendra Modi and actresses Katrina Kaif and Kajol. On Friday, Modi said that AI has the capability of "fanning the flame of disaffection very rapidly" in a diverse country like India and termed it "worrying".
In a statement, OpenAI said that an internal investigation found that Altman was not always truthful to the Board.
"Mr. Altman's departure follows a deliberative review process by the Board, which concluded that he was not consistently candid in his communications with the board, hindering its ability to exercise its responsibilities," the company said in its statement. "The board no longer has confidence in his ability to continue leading OpenAI."
OpenAI declined CNN's request for further comment.
CTO Mira Murati, who had joined Elon Musk's Tesla as a senior product manager and also played a key role in the development of the Model X, will serve as interim CEO. She had built a hybrid race car during her time at Dartmouth College and has worked in aerospace, automotive, virtual reality and augmented reality.
Altman's exit sent shockwaves in the AI industry and among analysts and tech executives alike.
In a tweet, former Google CEO Eric Schmidt called Altman "a hero of mine."
"He built a company from nothing to $90 Billion in value, and changed our collective world forever," Schmidt said. "I can't wait to see what he does next. I, and billions of people, will benefit from his future work- it's going to be simply incredible. Thank you [Altman] for all you have done for all of us."
Arun Chandrasekaran, an analyst at Gartner Research, told CNN that Altman's exit is "shocking" as he's been championing OpenAI's cause with developers, consumers, regulators and others. "I am sure the OpenAI Board took this decision after a lot of deliberation," he said.
"OpenAI does have a deep bench of technical leaders and it will be interesting to see how its next generation of leaders steer by continuing its fast paced innovation culture, scaling the business and meeting the expectations of regulators and society at large."
Microsoft, which poured millions of dollars into OpenAI earlier this year, told CNN in a statement that it "remains committed to Mira and their team as we bring this next era of AI to our customers". Microsoft's stock price slid 1.6% Friday and fell about another 1% in afterhours trading.
Reece Hayden, an analyst at ABI Research, said the news  could be a "big blow" to commentators calling for AI regulation.
In sacking Altman, the company has also lost its best fundraiser. He singlehandedly convinced Microsoft CEO Satya Nadella to commit $10 billion to the company and led the company's tender offer transactions this year, fuelling a nearly threefold valuation bump from $29 billion to more than $80 billion.
"In the short term, it will impair OpenAI's ability to raise more capital. In the intermediate term it will be a non-issue," Thomas Hayes, chairman at hedge fund Great Hill Capital, told Reuters.
Altman's tech guru aura also helped attract AI engineering talent from Google, Microsoft and other established tech giants with surer pay packages.
Launched last year, ChatGPT made Altman an overnight quasi-celebrity and the face of a new crop of AI tools that can generate images and texts in response to simple user commands. The technology is called generative AI and has since been deployed by Microsoft on its search engine and other tools.
The development triggered a race in generative AI with Google developing Bard and other companies making their products.
ChatGPT became a household name with CEOs using it to draft emails and people building websites with no prior coding experience.
Altman's sacking comes a week after OpenAI's first developer conference in San Francisco, where he unveiled a series of new AI tool updates, including the ability for developers to create custom versions of ChatGPT.
About 2 million developers now use ChatGPT and about 90% of Fortune 500 companies are using the tools internally—it has 100 million active users.
On the other hand, there is a massive debate on the misuse of AI in spreading fake news, videos and disinformation with even Altman being one of its biggest critics.
In a Congress testimony earlier this year, he said, "Is [AI] gonna be like the printing press that diffused knowledge, power, and learning widely across the landscape that empowered ordinary, everyday individuals that led to greater flourishing, that led above all to greater liberty?" he asked.
"Or is it gonna be more like the atom bomb—huge technological breakthrough, but the consequences (severe, terrible) continue to haunt us to this day?" he asked.
Even Musk, who helped found OpenAI, and dozens of tech leaders, professors and researchers have urged AI labs like OpenAI to stop the training of the most powerful AI systems for, at least, six months, citing "profound risks to society and humanity".
In a recent report, the RAND Corporation said that AI has the potential to be used in the development of advanced biological weapons.
"The speed at which AI technologies are evolving often surpasses the capacity of government regulatory oversight, leading to a potential gap in existing policies and regulations. Previous biological attacks that failed because of a lack of information might succeed in a world in which AI tools have access to all of the information needed to bridge that information gap," it said.
The authors of the report looked at the emerging issue of identifying and mitigating the risks posed by the misuse of AI—specifically, large language models (LLMs)—in the context of biological attacks.
Get the latest reports & analysis with people's perspective on Protests, movements & deep analytical videos, discussions of the current affairs in your Telegram app. Subscribe to NewsClick's Telegram channel & get Real-Time updates on stories, as they get published on our website.
Subscribe Newsclick On Telegram