Ex-DU Prof Stands by Hindutva Remarks in Palestine Lecture
OP Jindal University had asked scholar AchinVanaikto express regret over his remarks on Hindutva during the lecture 'The History and Politics of the Palestinian Present'.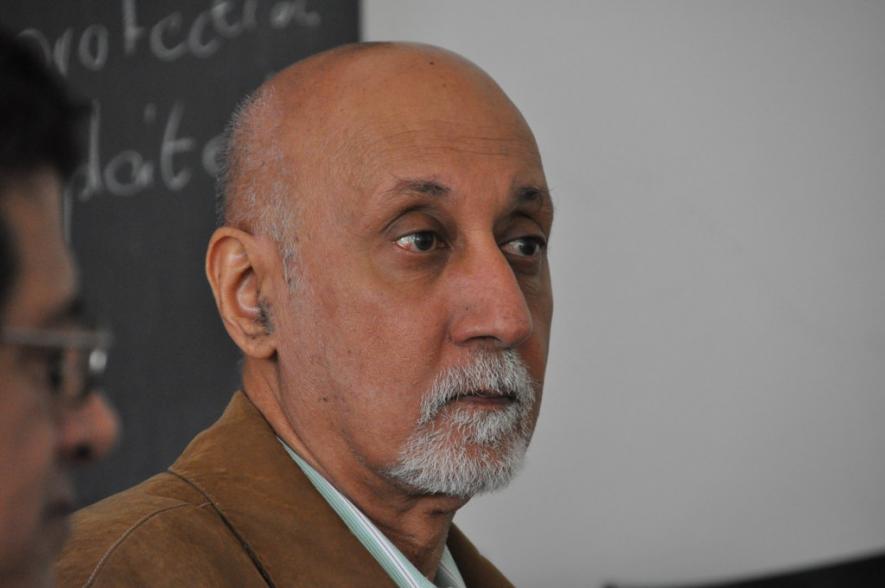 Achin Vinaik | image courtesy: Flickr
AchinVanaik, the former head of department of political science at the University of Delhi, has stood by his November 1 lecture'The History and Politics of the Palestinian Present' at Sonipat's OP Jindal University after the institute asked him to "express regret" over his "irresponsible" remarks.
After the retired professor's speech, Israeli ambassador Naor Gilon wrote to the university's founding vice-chancellor C Raj Kumar: "I cannot understand why an event delegitimising the State of Israel was hosted at the University."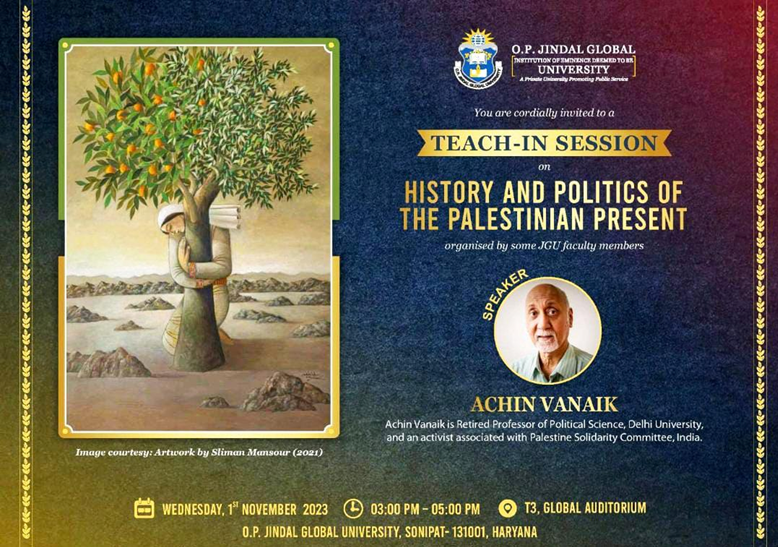 On November 13, university registrar Dabiru Sridhar Patnaik wrote to Vanaik terming his remarks on Hindutva's anti-Muslim stance unnecessary and objectionable, The Indian Express reported.
"For our students and faculty, it was informative to learn that Zionism is not anti-Muslim. But it was unnecessary and objectionable that you added that Hindutva is anti-Muslim," Patnaik wrote.
Vanaik'sremarks about the motivation of suicide bombers and terrorists, Patnaik wrote, sounded sympathetic towards them instead of the violence and death they cause.
"We cannot contest the charge that some of your remarks were irresponsible and influenced your audience to take positions about developments in India which are not comparable to developments in Palestine and Israel," Patnaik wrote.
"We live in challenging times. We must exercise the precious privilege of academic freedom with grave responsibility and mindfulness of context and the perceptions of others," Patnaik added.
"I earnestly hope that you will acknowledge these observations, made in my capacity as the registrar, are reasonable. They call for your regret for bringing upon our university charges of insensitivity and irresponsibility," Patnaik further wrote.
However, Vanaikstood by his statement and said that his words were "taken out of context".
"When you prioritise one particular community, this is in contrast with another conception of nationalism, which in India is that of composite nationalism," Vanaiktold The Hindu.
"The idea that I am pro-terrorism is absolute nonsense. My words were absolutely taken out of context. I would want to clarify here that I do consider Hamas's action as a terrorist action and criticise it," he added.
When asked about Patnaik's letter, Vanaik told The Indian Express that he had "clarified what I actually said in contrast to what was alleged and regretted any misinterpretation and confusion caused" and had responded to him in writing on November 14.
Earlier this month, the IIT Bombay cancelled Vanaik'slectureon the history of the Israel-Palestine conflict and the repercussions of the ongoing war after a group of students opposed the talk.
In an email sent to the university administration, the students asked the IIT to "bar the occurrence of such events in future", The Indian Express reported.
The cancellation of the lecture, originally postponed and rescheduled for November 7, was communicated to students by a faculty member of the department of humanities and social sciences through an email.
"Due to unforeseen circumstances, we have had to cancel professor Vanaik's lecture. Any inconvenience caused is regretted,"the faculty member wrote.
Expressing disappointment, Vanaik had said, "It is a very important issue and a tragedy of our time. It is disturbing that IIT Bombay cancelled the talk upon students' demand. My views presented in the earlier talk seem to have been distorted."
Get the latest reports & analysis with people's perspective on Protests, movements & deep analytical videos, discussions of the current affairs in your Telegram app. Subscribe to NewsClick's Telegram channel & get Real-Time updates on stories, as they get published on our website.
Subscribe Newsclick On Telegram