Tamil Nadu PG Doctors Term Bond System 'Exploitative'
Doctors post-graduating in medicine from government colleges and without postings must serve at government facilities for two years.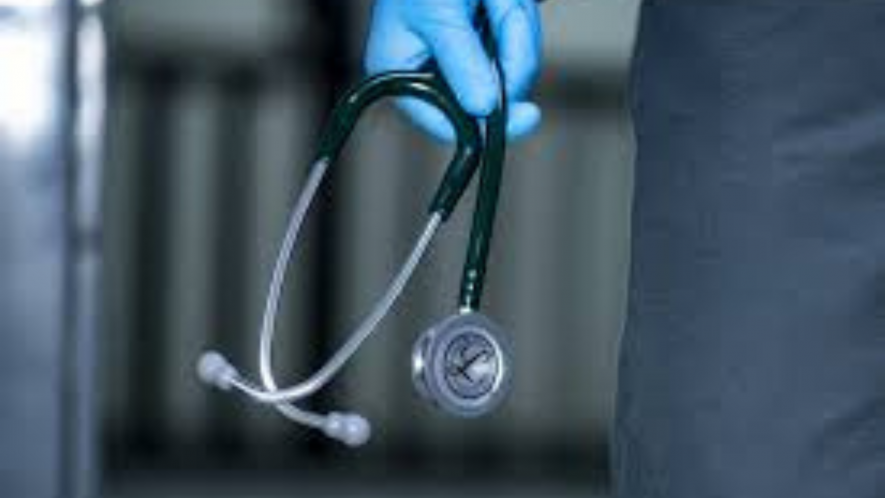 Representational Image. Image Courtesy: Max Pixel
The Tamil Nadu Medical Students Association (TNMSA) and Tamil Nadu Resident Doctors Association (TNRDA) have termed the compulsory requirement of doctors post-graduating in medicine from Tamil Nadu government colleges and have not obtained service postings to serve at government facilities for two years "inherently exploitative" and "defective". 
The Associations have argued that PG doctors specialising in branches, like orthopaedics, ophthalmology and surgery, are posted at primary healthcare centres (PHCs), where their specialisation isn't utilised. They have demanded that non-service PGs (NSPGs) be posted at their parent departments at government hospitals, not tertiary care centres.
Since PHCs only function as referral centres, the skills of PG doctors are not fully utilised, the Associations have claimed and urged the government to post MBBS doctors permanently to PHCs.
The nature of work and working hours of doctors during the two-year bond is the same as those working permanently, but they work without benefits. Non-service female PGs should be provided with maternity leave with salary during the bond period, the associations have further demanded.
On August 11, the Service Doctors and Post Graduates Association (SDPGA) met government officials and demanded that the government abolish the bond system for NSPGs. 
'INCREASE POSTS, FILL VACANCIES'
The state government has allegedly claimed NSPGs are posted at tertiary care centres due to the lack of vacancies at hospitals. "People queue up for hours to consult a doctor at government hospitals. Therefore, the public knows that this claim is invalid," TNSMA president Dr Keethy Varman told Newsclick.
"A doctor at a government hospital told me that two doctors attend to an average of 750 out-patients daily. This is the plight of our health system," he said. "The workload should be reduced to avoid negligence or accidents."
"Although medical education is on the Concurrent List, health is on the State List. Many doctors who have completed PG want permanent government jobs. The state should employ them and expand the health system," he said.
The associations have urged the government to study the required patient-doctor ratio and publish a list of vacancies accordingly.
MRB exams were held after three years in 2023 for a meagre 1,021 vacancies, said Varman. "Whereas, more than 16,000 doctors passed out of government colleges in that period and 25,000 doctors applied for these posts," he said.
Without increasing the number of doctors and enhancing infrastructure, the state is preparing to send 'flying squads' for surprise inspections at government hospitals. "This is unreasonable," said Varman.
In November 2022, the Madras High Court directed the Tamil
Nadu government to constitute flying squads for conducting frequent surprise inspections at government hospitals and PHCs to ensure doctors, nurses and paramedics perform. 
As per government data, there are around 19,000 government doctors in Tamil Nadu, which has a population of 7.8 crore.
CERTIFICATES DELAYED
NSPG doctors have alleged that certificates are delayed by months even after the bond period.
"Neither we get jobs at government hospitals nor private ones because our certificates are delayed by months. Without PG certificates, we are considered only MBBS graduates and paid around Rs 50,000 monthly. Most of us do not opt for underpaid jobs since our PG stipend is more, at Rs 52,000. Whereas, an MD gets around Rs 1 lakh," said Varman.
"I have been unemployed for the past three months," he added.
On the other hand, private medical colleges provide certificates soon after the completion of courses, according to TNMSA and TNRDA.
NSPGs are also not guaranteed when and where they will be posted. Therefore, meritorious doctors from government medical colleges are unfortunately denied livelihood, the Associations noted.
The Associations also said that if postings are not provided to NSPG doctors immediately after completing the course, they should be considered senior residents and salary should be provided accordingly until the government hires them.
Moreover, if NSPG doctors get admission into super specialty courses at Central institutes, their certificates should be immediately provided, the associations urged.
Doctors who want to quit during the bond period are allegedly made to give bank surety of Rs 40 lakh because the state sees the system as a payback for government funding on medical education.
"Why are only medical students made to pay back? Law, arts, science and engineering students similarly funded by the government are not asked for a payback. This system doesn't exist at Central institutes like IIT, AIIMS and JIPMER. This is ridiculous," said Varman.
'COVID SERVICE NOT RECOGNISED'
NSPGs who worked during the pandemic were promised permanent postings for their contribution to containing the virus. But they alleged that they have not even been recognised for their work.
Doctors taking the MRB exam are not given incentive marks, unlike MBBS doctors are given, because they were students and workers during the COVID-19 waves.
"Many of us were diagnosed with COVID-19 thrice and some even required oxygen support. The state has to recognise the contribution," said Varman.
In 2019, state government doctors held protests  demanding the implementation of GO 354, which states that state government doctors will paid on par with the Central government doctors. Then-state Opposition leader MK Stalin supported the protests but did not implement it after coming to power.
Get the latest reports & analysis with people's perspective on Protests, movements & deep analytical videos, discussions of the current affairs in your Telegram app. Subscribe to NewsClick's Telegram channel & get Real-Time updates on stories, as they get published on our website.
Subscribe Newsclick On Telegram