3 Years Later, 'Historic' Anti-CAA Protest Still Resonates With Shaheen Bagh's Women
"It wasn't an 'ordinary' agitation, it taught us to raise our voices, challenged stereotypes about Muslim women in India".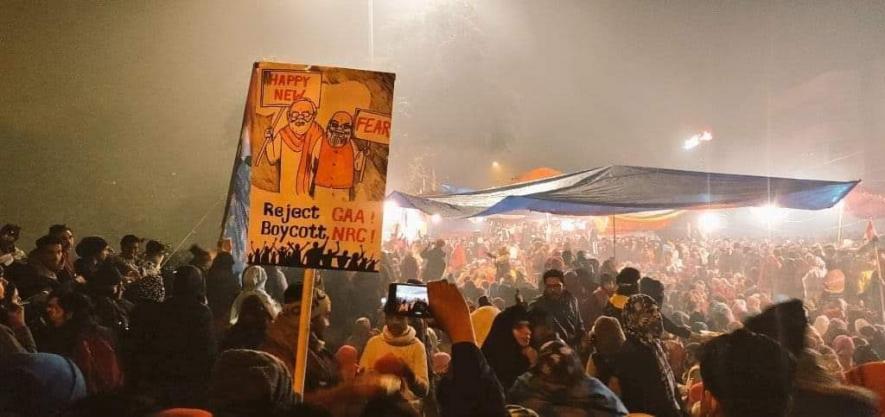 New Delhi: It was the month of December in 2019 when the Shaheen Bagh protest, mainly led by Muslim women, against the discriminatory citizenship law, was making headlines the world over.
It was "not just an ordinary agitation", say residents of the south-east Delhi's locality after three years of the historic peaceful sit-in, describing it as an "emotional outburst against a discriminate law", a rage against the "brutal police crackdown" on students of Jamia Millia Islamia, a "strong assertion" of political identity and a challenge to stereotypes about Muslim women in India.
Hours after horrific visuals of police assaults on Jamia students, opposing the controversial Citizenship Amendment Act (CAA), 2019, the cries for help and cops' boots ransacking the varsity properties began surfacing on social media, people from Shaheen Bagh, especially women, braving bone-chilling cold, gathered on the road that links Delhi to Noida and blocked it on December 15, 2019 evening. The protest continued till March 24, 2020. It was called off after the first wave of the deadly COVID-19 virus hit the country.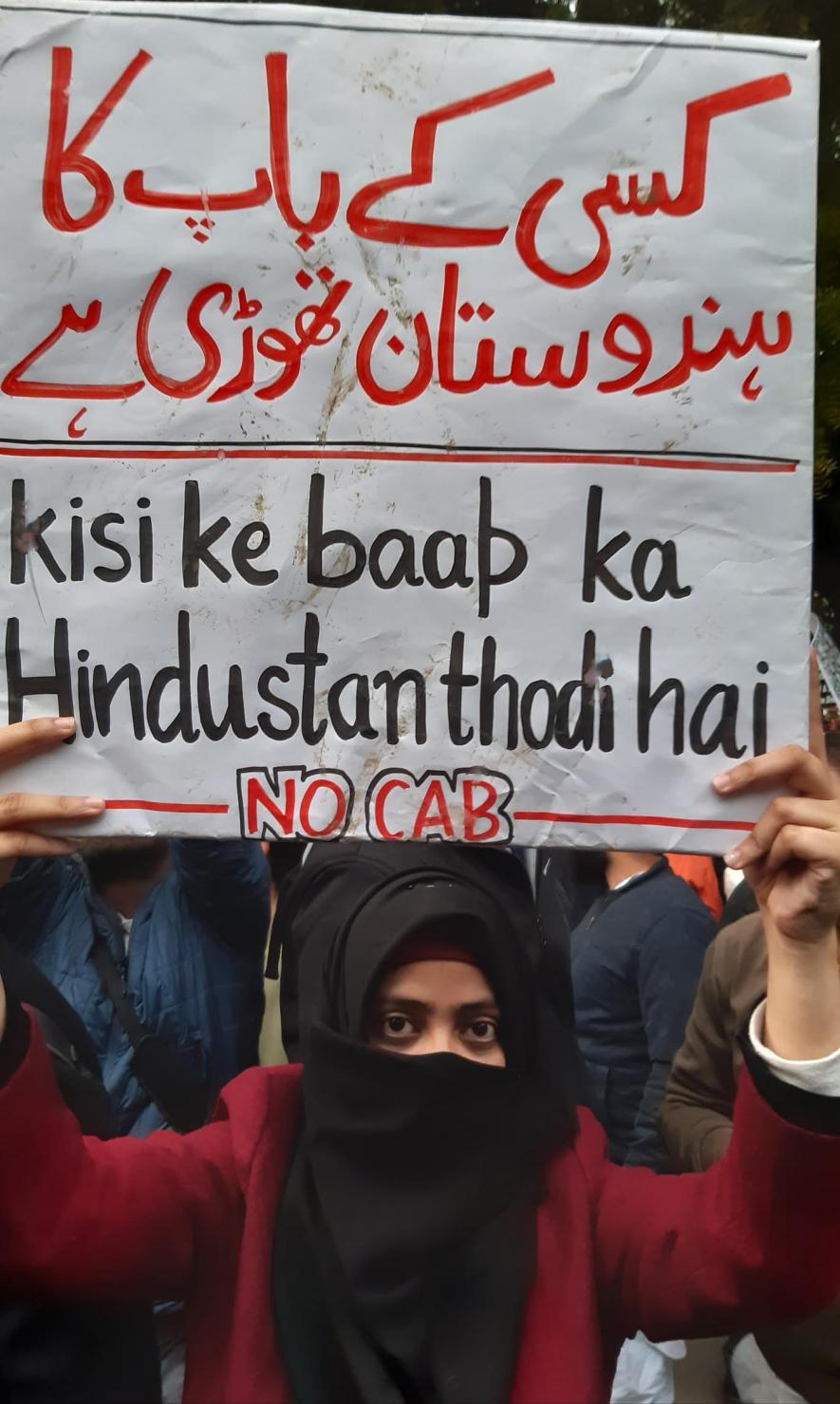 India amended its citizenship laws after over six decades. Under the new laws, citizenship would be fast-tracked for non-Muslims from Pakistan, Afghanistan and Bangladesh who arrived in the country before 2015. Opposing the new legislation, Muslims and liberals accused the Prime Minister Narendra Modi-led Bharatiya Janata Party (BJP) government of following Myanmar by inserting religion as a criteria into its nationalisation and refugee policies.
The government, however, defended the new law — arguing that it is meant to "help persecuted minorities" from the three Muslim-majority nations and denying it to be anti-Muslim. Several states of the country passed resolutions in their respective Assemblies, refusing to implement the CAA.
What did the Shaheen Bagh agitation mean for people of the predominately Muslim neighbourhood of the national capital, what were its take-aways and how it influenced their personal and professional lives. NewsClick bounced these questions off some people who were active participants.
"Tere maathe pe ye aanchal bahut hi khuub hai lekin, tu is aanchal se ek parcham bana leti to achchha tha (This veil covering your head indeed looks good, but it would have been better if you had made it a flag)," quoting Asrar-ul-Haq 'Majaz', Huma Masih, who had actively participated in the protest, told NewsClick: "The women of Shaheen Bagh perhaps did the same when they hit the street against the indiscriminately law and police brutalities against the students."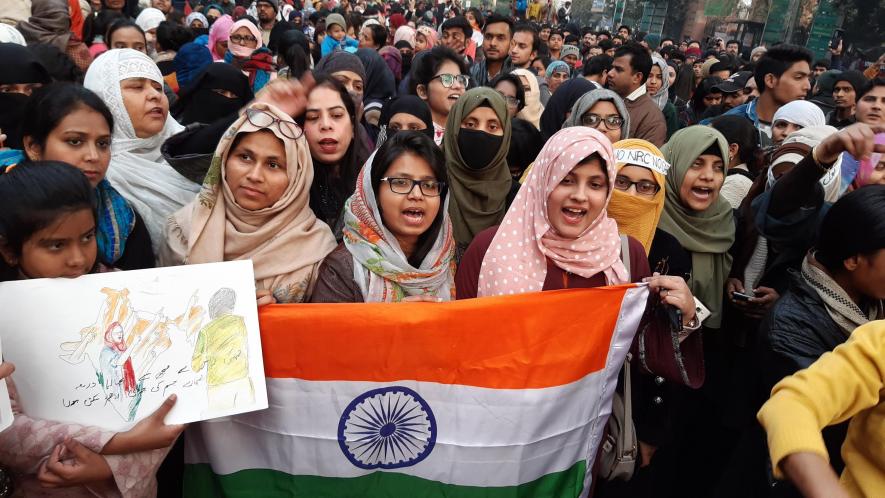 She said at the core of the movement were Muslim women, who are often painted as deeply marginalised and suppressed. The protest, according to her, negated the portrayal of Muslim women as different from other women of the society.
"We hit the road, blocked it, erected a stage for a 24-hour sit-in and made it a 101-day protest. We fought all odds, such as facing the harsh weather and a hostile media trial. We were ridiculed as ignorant women who were 'misguided', maligned as 'bikaau' (saleable) and harassed with online auctioning (through open source app on the Github platform called Bulli Bai). No stone was left unturned to discredit and defame us. Yet, the protest survived and inspired people from across the country and even abroad to organise sit-ins like Shaheen Bagh," said the digital curator and mother of an infant.
Masih said the impact of the protest was so huge that the entire area has turned into a cantonment, with deployment of heavily armed guards of the city and reserve police forces whenever there is a public or even religious gathering even now.
The government kept insisting that the CAA was not anti-Muslim, Masih said, but women of Shaheen Bagh kept reiterating that making faith the basis for acquiring Indian nationality goes against the country's secular Constitution.
The law is currently being challenged in the Supreme Court.
The protest was also against the government's proposed plan to implement nationwide counting of citizens, which particularly spooked Muslims amid fears that millions of them could be rendered stateless. A similar exercise in the Northeastern state of Assam excluded nearly 20 lakh people from the citizenship roll (the National Register of Citizens or NRC) last year.
"It was a democratic protest, which tried to raise all issues of people's concerns. It had several colours — expression of dissent through poetry, paintings, plays, etc.," she said, adding that all these, however, came with heavy price: the communal violence ij Northeast Delhi in February 2020, social boycott, public bullying and young and educated students and activists arrested under the stringent anti-terror law (Unlawful Activities Prevention Act or UAPA).
For Hena Ahmad, 50, Shaheen Bagh evokes both hate and pride, depending on who you ask.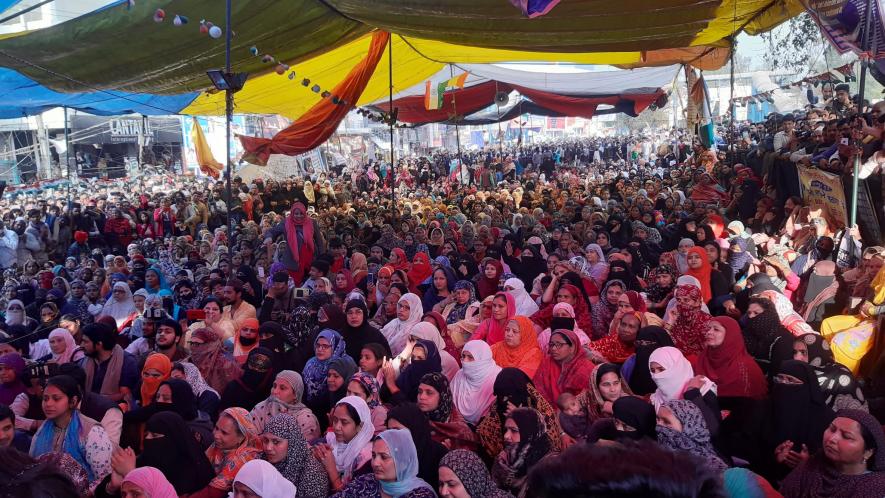 "The neighbourhood has been so demonised. There are frequent cancellation of rides by online taxi services when the pick-up or the drop point is Shaheen Bagh," alleged Ahmad, who runs a makeup studio for women in the locality.
She claimed she had witnessed a steep fall in the number customers. "Clients cancel bookings even after making mandatory advance payments as soon as they come to know that my parlour is located in Shaheen Bagh," she added. 
Forced by alleged bullying, her daughter, a trained chef, had to discontinue her internship with a five-star hotel.
"She used to be harassed with comments such as 'you come from mini-Pakistan'. After the senior management of the hotel failed to act against the religious profiling, she had to discontinue," said Ahmad, tempering her anger with humour.
Like many other women, Ghazala was at the frontline of the movement. She believes resistance does bear fruit, citing instances of the rolling back of three contentious farm laws following peasants' protests at Delhi borders and delaying the implementation of CAA and the proposed NRC and the NPR (National Population Register).
"The Shaheen Bagh protest was not an ordinary agitation that's over. It is still alive in us. It has taught us to raise our voices against all sorts of wrong — be it in the family or the country," said Ghazala.
Masih, too, claimed so when she was asked about the impact of the protest in her personal life. "We now discuss, debate, dissent and question issues within the family. The Shaheen Bagh protest has given us a strength. And that is the biggest take-away of the protest," she added.
Srijan Chawla, a student activist who actively participated in the agitation, said the Shaheen Bagh women gave a loud and clear message that they would save the Constitution when it gets attacked.
"Shaheen Bagh was not a religion-centric protest. The agitators were talking about the rights of a minority in a democratic system. It was not just about CAA-NRC-NPR. It was an agitation against stereotypes. It set a new standard for Indian politics for women, particularly Muslim women. It gave out a message that Muslims want to save the Constitution by demanding that minority rights be protected. And therefore, it was a first of its kind movement," she told NewsClick.
According to her, movements not only change the society but also individuals.
"We developed a more profound sense of our political identity. The anti-CAA movement produced hundreds and thousands of people with political commitment. It made us learn how to become an aware citizen and leader. The agitation taught us how to make a voice heard without resorting to violence. It also taught us to be calm by ignoring provocations and continue to be firm on our demands," she added.
Senior journalist Ashraf Quamar, who stays in the neighbourhood, said the Shaheen Bagh protest left multi-layered and multi-dimensional messages for people. One "important" message for public intellectuals and the mainstream media, he said, was to review the narrative built around Muslim women over the years.
"It has ruptured the binary of Islam and Muslim women — the oft-repeated topic of women's subjugation in Islam. On the other hand, Muslims too go to know their friends and foes in the crisis. Interestingly, a section of the media that keeps advocating women empowerment, chose to take a U-turn and aggressively attempted to project their valour with vulgar allegations, running extensive campaigns to defame the protests. This was reflected in various news reports," he pointed out.
Quamar said the women sat for months in the chilling cold round the clock, against all odds, inspiring similar sit-in protests across small cities and towns and attracting global coverage, but the dominant section of Indian news organisations (especially visual media) were investing all their efforts to defame the women-led protests.
Get the latest reports & analysis with people's perspective on Protests, movements & deep analytical videos, discussions of the current affairs in your Telegram app. Subscribe to NewsClick's Telegram channel & get Real-Time updates on stories, as they get published on our website.
Subscribe Newsclick On Telegram