38 Million Indians Impoverished Because Of Buying Medicines In A Single Year, Says Study
55 million Indians were pushed below the poverty line due to out-of-pocket expenditure on healthcare overall in 2011-2012; outpatient care accounted for more expense than hospitalisation.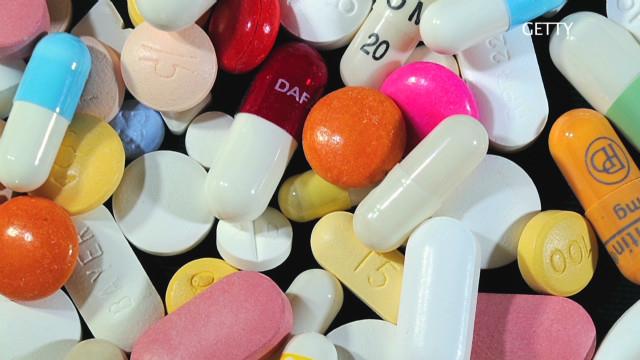 Image Coutesy: The Chart - CNN.com
Did you know that India ranks 4th in terms of volumes and 13th in terms of value of the pharmaceuticals produced worldwide — and yet 38 million people in the country were pushed below the poverty line in a single year (2011-2012) solely due to spending on buying medicines?
Meanwhile, 55 million Indians fell below the poverty line because they were forced to spend out of their pockets on accessing healthcare overall, including medicines, says a new study done by three researchers from the Public Health Foundation of India and published in the British Medical Journal.
The study looks at all Indian states, including union territories, through repeated cross-sectional analysis of secondary data from the National Sample Survey between 1993 and 2014.
The data used was the nationwide Consumer Expenditure Surveys for the years 1993–1994, 2004–2005 and 2011–2012, as well as the Social Consumption: Health data for 2014 from National Sample Survey Organisation.
The objective of the study was to find out the financial implications of out-of-pocket (OOP) expenditure on healthcare in general, and on medicines in particular, for households in India over the years. Another objective was to find out which diseases contributed to a larger proportion of households' financial burden.
The study — authored by Sakthivel Selvaraj, Habib Hasan Farooqui and Anup Karan — is testament to the deplorable condition of public provisioning of healthcare services in India.
The study used the Indian official poverty line (Tendulkar Committee method) and an international poverty line of US$1.90 PPP. While the number of people who fell below the poverty line due to OOP health spending was 55 million using the national poverty line, this number reduced slightly to 50 million while using the international poverty line.
The study found that diseases that accounted for significant OOP payments are non-communicable diseases (NCD) like cancers, cardiovascular diseases, injuries, genitourinary conditions and mental disorders. Cancer, says the study, accounted as the leading cause, among non-communicable diseases, of "catastrophic" expenditure on health for a household.
"Catastrophic payment for healthcare is defined as OOP payments being higher to a predefined threshold of total household consumption expenditure or alternatively household's non-food expenditure," says the study. However, for measuring catastrophic expenditure, the study considered "a range of thresholds", instead of sticking to a particular threshold. Usually, "catastrophic" expenditure on health is defined as OOP payments on health equalling or exceeding 10% of the total household expenditure.
Another important point noted by the study is that outpatient care accounted, overall, for significantly more of the OOP expenditure on healthcare rather than inpatient care or hospitalisation.
The study says, "it is noted that the average monthly medicines OOP payments were consistently higher for outpatient care as compared with inpatient care among key disease conditions. A relatively higher frequency of outpatient treatment visits compared with inpatient treatment coupled with a significantly larger medicines OOP payment may yield a higher incidence of catastrophe."
Similarly, outpatient visits were higher than incidences of hospitalisation, especially for non-communicable diseases.
As the study says, "hospitalisation-based treatment cost constitutes only one-third of India's morbidity burden".
This is important because the various health insurance schemes — which are the prescription (presumably meant to keep the poor from literally dying as healthcare costs escalate due to privatisation on an unprecedented scale) provided by the neoliberal international financial institutions (like the World Bank) that are dictating policy and overseeing the destruction of public health services in the developing world — are focussed mostly on covering the inpatient care costs.
This is also among the several problems with the much-vaunted National Health Protection Scheme (NHPS), which the BJP-led NDA government is peddling as the answer to India's health needs and which aims/claims to provide up to Rs 5 lakh per family per year for 10 crore families for secondary and tertiary care hospitalisation. Numerous studies earlier as well as have reported on how — in the absence of adequate government-funded health services — health insurance schemes are "ineffective in preventing financial catastrophe and impoverishment to households," to quote the study.
The study comments that "private sectors continue to dominate both in outpatient and inpatient care in India", and that "private retail pharmacies have become a major source of supply of key essential medicines."
"While availability of medicines may per se is not a challenge in the private healthcare setting, affordability appears to act as critical barrier," it says. "Thus, pricing of medicines and regulation around retail medicine prices becomes a key factor in improving affordability and thereby leading to a reduction in medicine-related OOP payment burden. Although India had a progressive retail price cap policies since 1979, but over the years a policy of deregulation was followed."
The study says that despite the Drugs Price Control Order 2013 — which brought all essential drugs, based on National List of Essential Medicines 2011, under price control — over 80% of the retail pharmacy market is not price-capped. Besides, says the study, the sales volume of the majority of medicines under price control has declined.
In summing up, the authors rightly note that "gross underinvestment in the public health system in past had led to inadequate prepayment and risk pooling measures. Several policy interventions and programme redesign are required to reverse the trend of high OOP expenditure for healthcare in India."
"To sum up, both national and state governments' intervention is required for providing free medicines in public health facilities along with expanding the mechanism of price capping of key essential medicines in the private market," the research paper says.
Get the latest reports & analysis with people's perspective on Protests, movements & deep analytical videos, discussions of the current affairs in your Telegram app. Subscribe to NewsClick's Telegram channel & get Real-Time updates on stories, as they get published on our website.
Subscribe Newsclick On Telegram