A Film is an Attempt to Create Something Unique—Director Kumar Shahani
One of India's foremost movie directors and screenwriters looks back at his classic film Maya Darpan fifty years after its release.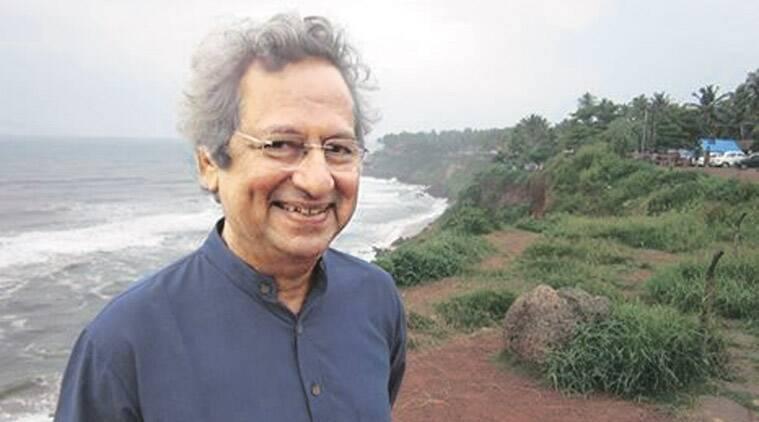 Director Kumar Shahani. Image Courtesy: The Indian Express
Kumar Shahani is one of India's foremost avant-garde film directors. If Mani Kaul's debut film 'Uski Roti' [His Bread] and Mrinal Sen's 'Bhuvan Shome' started the New Cinema movement in India, Shahani's first feature film, 'Maya Darpan' [Mirror of Illusions], released in 1972, is a classic of parallel cinema. His movies are celebrated worldwide for their formal experimentation.
Shahni studied at the Film and Television Institute of India (FTII) in Pune when Kaul also studied there. They were acclaimed director Ritwik Ghatak's favourite students. Shahani went to France later and assisted Robert Bresson on his 1969 film, 'Une Femme Douce' [A Gentle Woman]. He considers Ghatak and Bresson his teachers. The Marxist historian DD Kosambi was also one of his mentors. 'Maya Darpan', based on the eponymous short story by the famous Hindi writer Nirmal Verma, won the National Film Award for the best feature film in Hindi. Shahani also directed the notable films 'Tarang', 'Khayal Gatha' 'Kasba', and 'Char Adhyay'. As 'Maya Darpan' marks its golden jubilee this year, independent journalist Arvind Das spoke with Kumar Shahani about this classic movie and his influences. Excerpts from their email conversation:
'Maya Darpan' is fifty years old now. How do you look back at your first feature film?
Because of the jubilee of Maya Darpan, a great deal of interest is being shown around the world in my work, and new queries for future productions from the home of Hollywood have reached me. When Maya Darpan was made, the Euro-American response was enthusiastic. It was recognised as a breakthrough in cinematic language—with colour, movement and narrative creating a new musicality, as it were. However, its export was stopped by the bureaucrats. In the case of 'Tarang', the National Film Development Corporation (NFDC) itself stopped the export of the film!
Maya Darpan depicts the lonely world of the protagonist Taran, played by Aditi. It revolves around a feudal household in a small town. Taran is the daughter of a wealthy landlord [played by Anil Pandya] who lives with him and a widowed aunt in a haveli or mansion. Why did you choose Nirmal Verma's story for your first film?
Nirmal's story was open-ended. It did not weigh me down, leaving me free to create momentum through the dynamics of the moving image and sound textures.
Your treatment of the story in your movie is quite different from the author's. You added new elements to the film. Also, the end starkly departs from Nirmal Verma's ending, especially seeing Taran's rebellion against feudalism, which manifests in dance sequences. How did you visualise this?
Whenever one makes a film, one tries to create a unique work, especially if one has to speak of freedom, which is all one ever wants. Dance and cinema come together to realise that individuated freedom, drawing from the sangeet of our civilisation, perhaps of all collectives.
You once told me Nirmal Verma was not happy with the ending of the film. What were his reservations?
Nirmal was conditioned by the films that he had seen. We never saw eye-to-eye on any issue!
'Maya Darpan' is still talked about for its formal features. The film scholar Ashish Rajadhyaksha has called it the only successful colour experiment in New Indian Cinema. Could you elaborate on the colour and sound experiments in the film?
Colour is the very fragrance of being. Yes, the curvatures of sound and line and movement, as indeed the densities of mise-en-scène [stage design] and light and colour all around us, open up all the possibilities for changing the universe infinitely to bring it closer to our desire.
At the FTII, you were Ritwik Ghatak's pupil. Later, you assisted Robert Bresson on 'Une Femme Douce'. Tell me about the influences on your films.
The great traditions of the world come together in their work, making life all the more palpable…
Did Bresson see 'Maya Darpan' in Paris? What were his comments?
He blessed me by saying, "Continuez—go on!"
Composer Bhaskar Chandavarkar's music and singer Vani Jairam's lori [lullaby], Aa Jaa Re Nindiya, heighten the experience of the haveli in Maya Darpan. Could you throw light on the musical aspect of the film and your relationship with music itself? You have directed a documentary on Khayal, 'Khayal Gatha', too…
I had found a lori in a book titled Dhooli Dhool Dhulaiyan and asked Bhaskar whether he would compose it as a song for the film, contrapuntally to the absence of the cradle. I think he loved it, as also the rendering by Vani. The music in the film was further enhanced by Hari-ii [classical flautist and music director Hariprasad Chaurasia], Annapurna Devi's pupil. The chromaticism of sound gave the subtlest tints to the emotional resonances. Naturally, all my subsequent films became musical epics.
Get the latest reports & analysis with people's perspective on Protests, movements & deep analytical videos, discussions of the current affairs in your Telegram app. Subscribe to NewsClick's Telegram channel & get Real-Time updates on stories, as they get published on our website.
Subscribe Newsclick On Telegram