TN: Is the AIADMK Govt. Diluting COVID-19 Protocols for Electoral Gains?
Allowing mass gatherings for entertainment and celebrations is a huge step backward in the state's fight against COVID-19, belittling the work put in by front-line workers to contain the spread of the virus.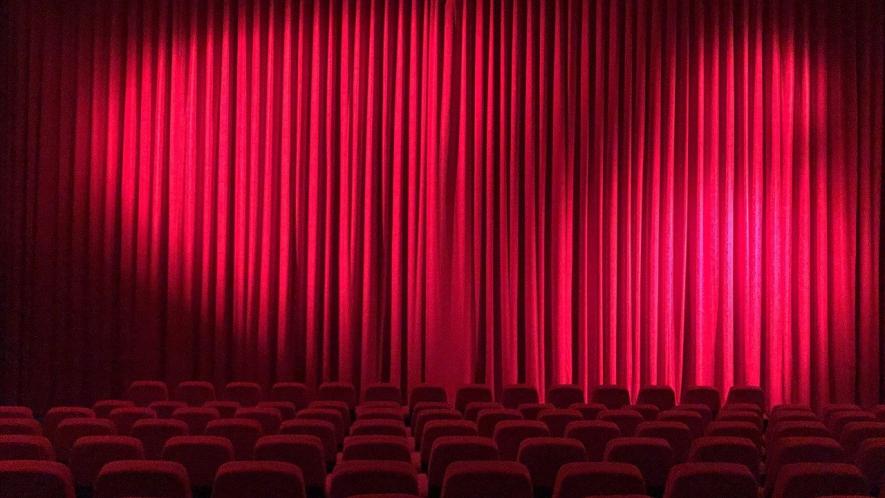 TN Govt has allowed 100 % occupancy in cinema halls. Representational Image
With the Tamil Nadu Assembly Elections fast approaching, the ruling AIADMK government has resorted to a spree of perks and sops in order to garner votes. The Pongal cash gift, unveiling statues of former chief ministers, inaugurating the Jayalalithaa Memorial, allowing 100% occupancy in cinemas and large-scale Jallikattu celebrations are some of them.
The pre-election perks are problematic on many levels, but two issues need attention due to the COVID-19 pandemic. One, the government had not provided any funds for struggling daily-wage workers who had lost their source of income during the lockdown but is doling out cash gifts prior to elections. Secondly, the government is willing to dilute the most important pandemic protocol – social distancing –  by fully opening theatres and granting permission for Jallikattu celebrations.
Allowing mass gatherings for entertainment and celebrations is a huge step backward in the state's fight against COVID-19, belittling the work put in by front-line workers to contain the spread of the virus. Close to 8,000 sanitation workers were terminated by the Greater Chennai Corporation (GCC). The struggle against the virus involved the suffering of people who had to forego work and wages to ensure its containment. 
There have been 12,246 COVID-19 deaths in Tamil Nadu as of January 14, and 8,28,952 people in the state have tested positive since March 2020.
ALLOWING 100% OCCUPANCY IN CINEMAS
On January 4, the state government cited a drop in cases and passed an order permitting 100% occupancy in cinemas and multiplexes. This hasty decision did not follow proper procedure with the opinions of health professionals ignored, unlike earlier.
As requested by theatre owners and film producers, the order was timely passed for big budget movie releases like actor Vijay's 'Master' and Silambarasan's 'Easwaran' during the Pongal festival.
However, the government received much flak from the medical fraternity for jeopardizing their hard work with just a single decision. Health professionals said that all their hard work would go in vain if  such closed-room gatherings were allowed at this juncture. They also expressed their displeasure at the government's move since they said it could trigger a second wave of COVID-19. 
Aravinth Srinivas, a doctor from Puducherry, wrote an open letter to CM Palaniswami on January 7 which read: "A hundred percent theatre occupancy is a suicide attempt." His letter went viral on social media and many endorsed it, pressing the government to withdraw the hasty decision.
Unable to cite the obvious reason for allowing 100% occupancy in theatres – pleasing fans, film producers and theatre owners – ahead of the elections, the government order dated January 8 puts the decision down as a move for the welfare of the workers in theatres and multiplexes.
"Now there seems to be a new strain of the virus, countries are going back to a full lockdown again... At this time to allow movie theatres, which are closed environment, is perhaps not the wisest thing to do," said Congress leader Karti Chidambaram.
The state government had to reverse the decision within a few days in order to fall in line with the Central Government's guidelines. In an interim order the Madras High Court said it was advisable to stay cautious and avoid complacenly by allowing 100% occupancy in theatres.
ON PERMITTING JALLIKATTU EVENTS
It is important to note that until two weeks ago, gatherings and celebrations were still strictly restricted. "The government has been taking concerted measures to contain the spread of the infection and is slowly relaxing the restrictions after a stringent lockdown period of nearly eight months. People should cooperate with the government in containing the virus spread," read the government press release before the new year. Outings on 'Kaanum' Pongal (third day of Pongal when families tend to travel) was also banned as per the order.
But, prior to the Pongal festival, permitting the bull-chasing Jallikattu celebrations in many parts of the state came as a sudden u-turn. As the elections get closer the government is easing the pandemic norms. Jallikattu, an important symbol of Tamil culture, is being ensured by the AIADMK government so that it does not lose the sentimental 'Tamil-culture' votes.
Chief Minister Palaniswami and deputy CM O. Panneerselvam will inaugurate the famous Alanganallur Jallikattu on January 16.
In the middle of all this, one thing is clear: the concern is votes and not Tamil culture. Sadly, the compromise could result in lives being lost. It is difficult to follow pandemic protocols during sporting events with it being difficult to enforce the six-feet distance between audience members unlike in weddings or family gatherings. 
Even with limiting players to 150 and the crowd to 50% capacity at each Jallikattu event there is no guarantee of social distancing or safety norms.
ON NOT YET OPENING SCHOOLS AND COLLEGES
Talks on opening schools and colleges for all classes and batches is still underway. There is much apprehension over COVID-19 protocols being followed in these spaces, especially given the case of IIT Madras, which became a hotbed for the virus last month.
Moreover, there has not been much pressure from the education sector since private colleges and schools continue to collect hefty fees from students to conduct virtual classes. These private educational institutions are making a profit by continuing to hold online classes without the need to provide infrastructural facilities. 
However, students have been protesting for the opening of educational institutions. There has been the particular demand to open government schools because the students cannot attend online classes. However, underprivileged children are not as important to the AIADMK government as money is.
Get the latest reports & analysis with people's perspective on Protests, movements & deep analytical videos, discussions of the current affairs in your Telegram app. Subscribe to NewsClick's Telegram channel & get Real-Time updates on stories, as they get published on our website.
Subscribe Newsclick On Telegram