AYUSH Ministry's Advisory for Mandatory Involvement of Domain Experts An Attack on Academic Freedom?
Cross-disciplinary researches have always been thought of as a formidable aspect of great scientific endeavours. The advisory nullifies scientificity in its essence.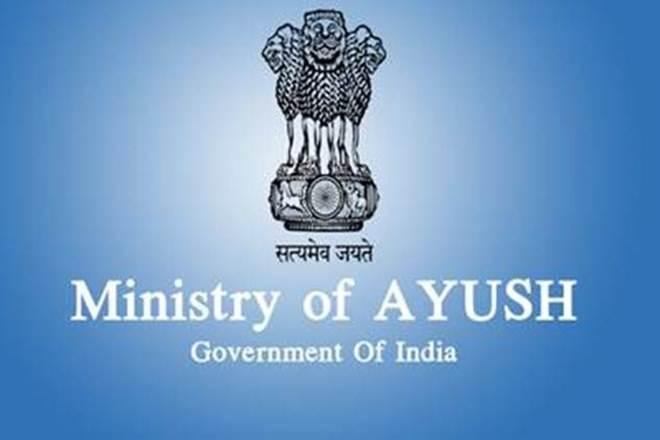 The Ministry of AYUSH (Ayurveda, Yoga and Naturopathy, Unani, Siddha and Homoeopathy) advisory issued on April 2 suggests that all non-AYUSH researchers and institutions "should necessarily involve appropriate expert/institution/research council of AYUSH in carrying out any scientific study/clinical trial/research intervention to explore AYUSH drug or treatment and also vetting out its outcomes and findings".
The advisory says that there is a need to protect the public image about AYUSH and scientific studies published by non-AYUSH researchers without consulting AYUSH experts may damage the credibility and sanctity of the whole system.
It says that the potential and scope of AYUSH in public health care "cannot be jeopardised and people (should) not be distracted or dissuaded from resorting to AYUSH from arbitrary statements and unfounded conclusions in scientific studies related to AYUSH".
What The Advisory Suggests
The advisory suggests that AYUSH domains can only be researched with/by 'AYUSH' experts. Restricting people from other disciplines to get involved in such research under the guise of saving its sanctity and image as is attempted in the circular, is surely a non-scientific approach. The indirect restriction is also a blow to academic freedom. Suppose a researcher from a background of physical science wants to carry research on some aspect of AYUSH, then why an obstacle should be created? The advisory would suggest that doing such research might harm the field. But, let us remember that there exists something called peer reviewed scientific publication, where any research finding anywhere in the world on any topic is subjected to blind review by experts, and only after this process, a research finding could make its way to a publication. This is a practised way of scientific publication, which means that any finding on AYUSH by a non-AYUSH researcher would be subjected to such a process before getting any scientific validity. Then why the fear the "losing of image" as portrayed by the ministry advisory?
Also Read: Stooges Over Scholars: Sangh's Latest Attacks on Academic Institutions
Talking about cross-disciplinary research, it should be noted here that some of the path breaking scientific discoveries in biology were done by people from other fields. Francis Crick, the scientist involved in the discovery of the double helical structure of the DNA, was a physicist. Erwin Schrodinger, the scientist known to solve the wave equation of quantum mechanics also cared about biological systems. The book What is Life is a compilation of Schrodinger's various lectures on life processes. This book opened up many aspects that heralded modern genetics studies. In fact, Francis Crick was also influenced by the book before he shifted to biology.
Cross-disciplinary researches have always been thought of as a formidable aspect of great scientific endeavours. The advisory nullifies the scientificity in its essence.
Subhash Lakhotia, distinguished professor of zoology at Banaras Hindu University, was quoted as saying, "Scientific studies have already shown that there is knowledge to be discovered in Ayurveda, but such an advisory needs to be denounced."
The advisory also reads,  "…for scientific development of AYUSH systems, Central Government has inter alia established five Research Councils (viz. Central Council for Research in Ayurvedic Sciences; Central Council for Research in Unani Medicine; Central Council for Research in Sidhha; Central Council for Research in Homoeopathy; and Central Council for Research in Yoga & Naturopathy) published Good Clinical Practice (GCP) guidelines for conduct of clinical trials in Ayurvedic, Sidhha and Unani medicine and implemented Extramural Research Scheme to support projects of scientific exploration of AYUSH".  This suggests that development of any kind of AYUSH product/clinical trials are to be validated only by the councils formed by the ministry.
Read More: "National Priority" Over Academic Freedom: Board of Studies Member Resigns in Protest
Get the latest reports & analysis with people's perspective on Protests, movements & deep analytical videos, discussions of the current affairs in your Telegram app. Subscribe to NewsClick's Telegram channel & get Real-Time updates on stories, as they get published on our website.
Subscribe Newsclick On Telegram