Africa Bets on Brazil's New President Lula Da Silva
Many African leaders were quick to congratulate Brazil's President Lula da Silva on his election. They are counting on da Silva to improve relations which had greatly suffered under former President Jair Bolsonaro.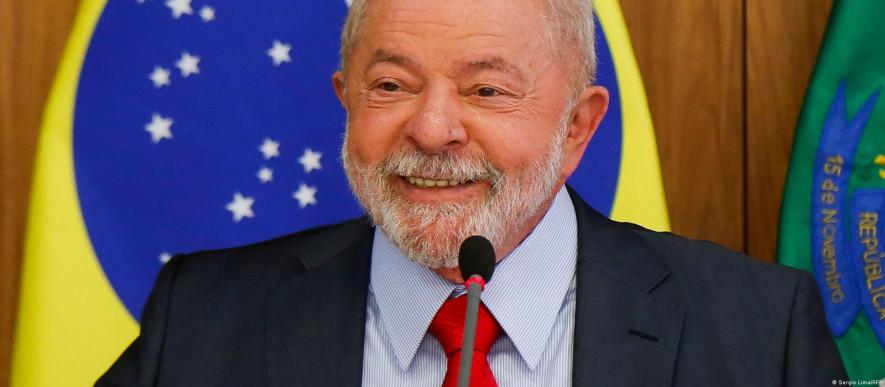 "Africa will again be a priority in Brazil's relations with the world," stated Brazilian President Inacio Lula da Silva after meeting his counterpart from Guinea-Bissau, Umaro Sissoco Embalo, in early January.
Lula da Silva's last two terms of office (2003-2010) left happy memories in Africa. He traveled to more than 30 African nations and opened embassies in 19 countries.
Former President Jair Bolsonaro, however, did not visit the continent even once, expressing his lack of interest in Africa.
"I think we'll get back to the original Lula strategy of a closer relationship with Africa and much more closer relations again with South Africa and BRICS," William Gumede, chairperson of the South Africa-based Democracy Works Foundation, told DW.
Strengthening Africa's voice
BRICS, the group of emerging economies comprised of Brazil, Russia, India, China, and South Africa, originally a loose formation to push economic ties, has increasingly turned into a political force.
Brazil's more determined stand against Russia's war of aggression in Ukraine will also counteract what Gumede described as "South Africa's quite bad situation of totally sitting on the fence, actually defending, not criticizing Russia publicly."
But closer ties with Africa are very much in Brazil's interest.
"As big as Brazil is, it is still a developing economy. The African issues are also Brazilian issues," Gumede said. "For instance, fair trade and access to world markets, for which global institutions such as Bretton Woods or the World Trade Organization have to be reformed."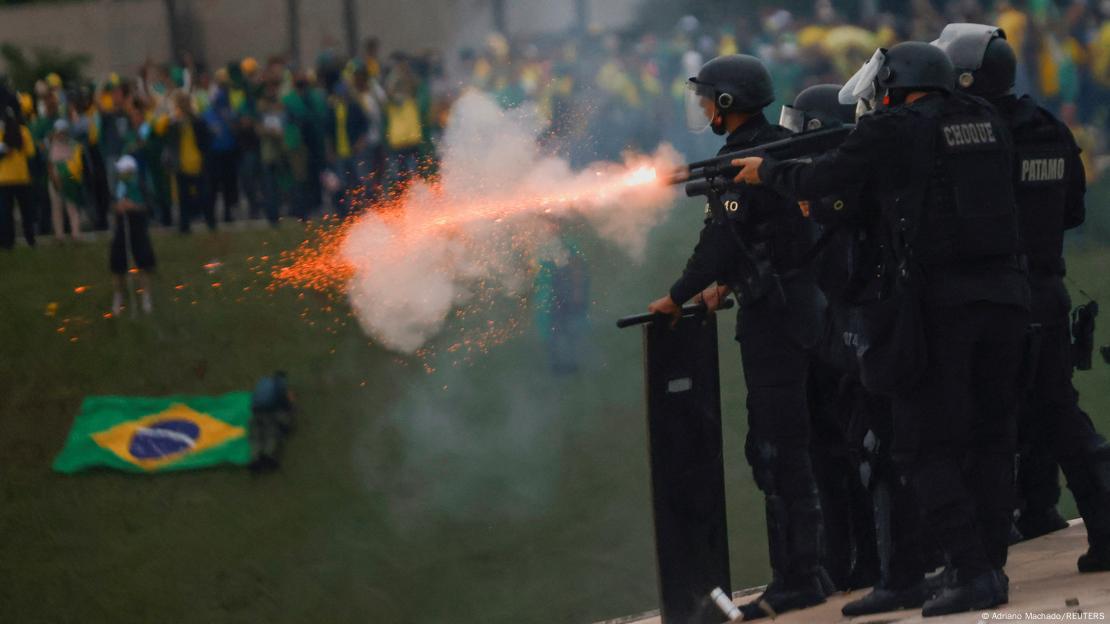 Lula da Silva will have to turn his attention first to political and economic crises at homeImage: Adriano Machado/REUTERS
Boost in Brazil-Africa trade under Lula da Silva
Brazilian policies under Lula da Silva led to a six-fold increase in trade with Africa during his first two terms. But Brazilian interest in Africa started to wane under his successors, Dilma Rousseff and Michel Temer, due to global economic turmoil and political crises at home. Under Bolsonaro, Africa disappeared from Brazilian politics.
Analysts warn Africa not to place too much hope on economic aid from Brazil now that Lula is back. Circumstances have changed since his first presidency. A political crisis, high inflation, a struggling economy, and infrastructure deficits beset the country.
Critical voices in Africa
That is bad news for Portuguese-speaking countries, which have always been particularly close to the southern American nation. For example, Brazil was the first country to recognize Angolan independence in 1975.
Since then, around 80 bilateral agreements have been signed, pushing investments. As a result, Angola is likely to remain one of Brazil's largest trading partners on the continent.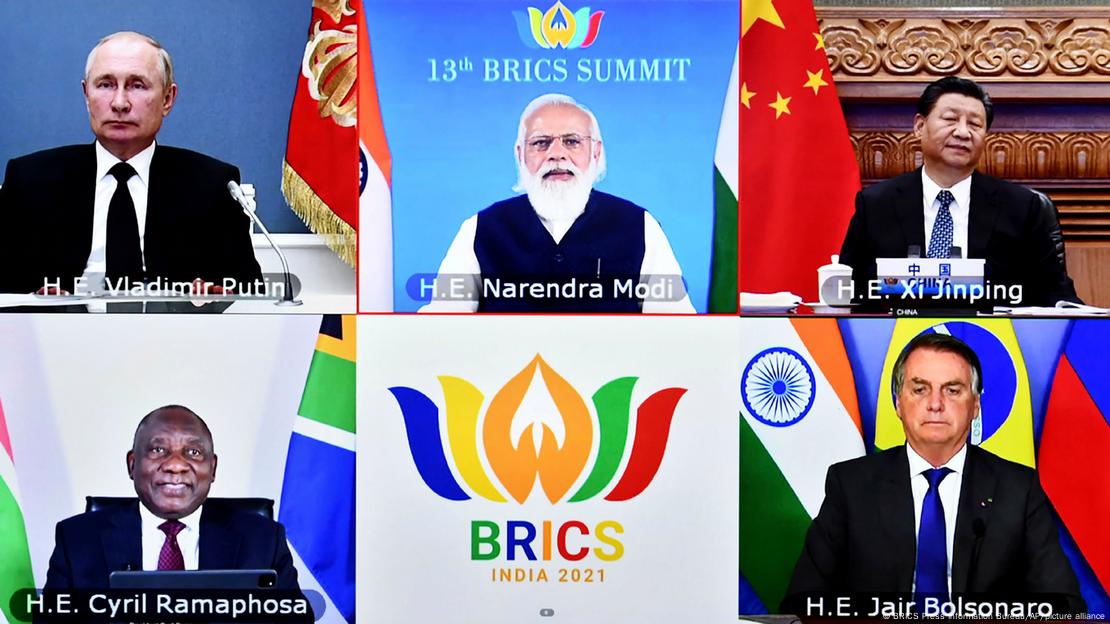 President da Silva could use his influence within BRICS to pressure South Africa not to side with Russia in the war in UkraineImage: BRICS Press Information Bureau/AP/picture alliance
But that bilateral relationship is not without flaws. Brazilian companies, especially in the diamond and oil sectors, have been involved in blatant corruption. For example, in 2017, engineering conglomerate Odebrecht admitted to a New York court that it had paid $50 million (€46 million) in bribes to secure contracts in Angola and Mozambique. Odebrecht was at one time Angola's largest private-sector employer.
Some analysts hope that due to his troubles with corruption accusations, which landed him in jail before the Supreme Court annulled the sentence; Lula da Silva will now pay more attention to the dealings of Brazilian businesses abroad.
Angolan researcher and activist Rafael Marques expressed doubts. "Relations between Angola and Brazil will become more transparent only when both the Brazilian and Angolan governments become less corrupt, and the countries have functional institutions, especially a functioning judicial system," Marques told DW.
The need to fight corruption 
Mozambicans are even warier of their Lusophone ally. Up to 2014, and before being superseded by China, Brazil was the country's leading trading partner.
But Brazilian investments in Maputo have also been beset by corruption and failure. As a result, mining giant Vale abandoned the country in 2021, pulling out Brazil's biggest investment in Africa.
Mozambique is still in the grip of a major financial scandal that involved Odebrecht and came to light during the investigations that culminated in Lula da Silva's arrest. 
Activist Fatima Mimbire hopes that Lula da Silva's return to power will help clarify the case. But "if he has any connection to this scandal and if there is no independence of the Brazilian and Mozambican justice systems," he might do precisely the opposite, she told DW.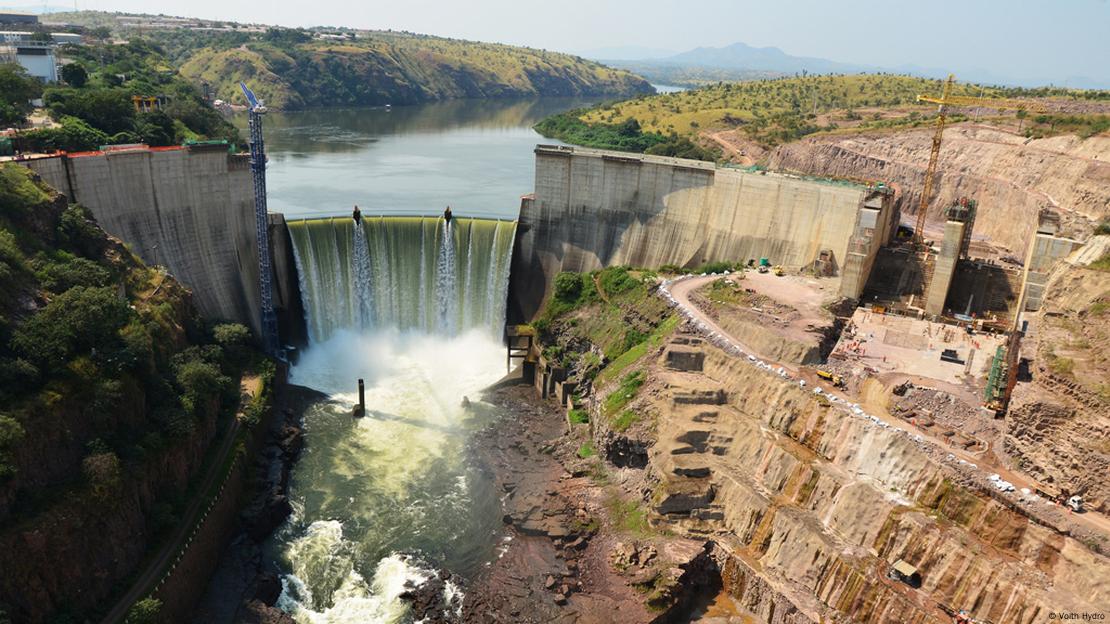 Brazilian conglomerate Odebrecht built the Cambambe dam in AngolaImage: Voith Hydro
Many common interests
Africa's history is linked to Brazil since the 16th century when the Portuguese brought millions of slaves over from their African colonies. As a result, more than 50% of Brazil's population is descended from Africans.
Irene Vida Gala, a Brazilian diplomat specializing in relations with Africa, sees plenty of room for future partnerships. Among the most important common interests are the environment, the protection of tropical forests, like the Amazon and Congo Forests, biodiversity, sustainable exploration of mineral resources, and in the fight against poverty and inequality, she said.
"Brazil has much to offer, like technology in the area of agricultural production and food security, agricultural financing and the industrialization of the food chain," she told DW.
Brazilian critics of stronger ties with Africa point to past corruption scandals and human rights problems in some African countries. Karine de Souza Silva of the University of Santa Catarina said concerns by human rights movements were legitimate.
But she also pointed to a minority that preferred to build relations with "white" countries to the detriment of nations in the southern hemisphere. "This colonial conception that Africa is a poor continent that has nothing to offer is mistaken, it is racist."
Neusa de Silva and Amos Fernando contributed to this article
Edited by: Chrispin Mwakideu
Get the latest reports & analysis with people's perspective on Protests, movements & deep analytical videos, discussions of the current affairs in your Telegram app. Subscribe to NewsClick's Telegram channel & get Real-Time updates on stories, as they get published on our website.
Subscribe Newsclick On Telegram