In Post-Covid India, Save Farmers by Protecting Seeds
Seed security is synonymous with food security: one cannot exist without control over the other.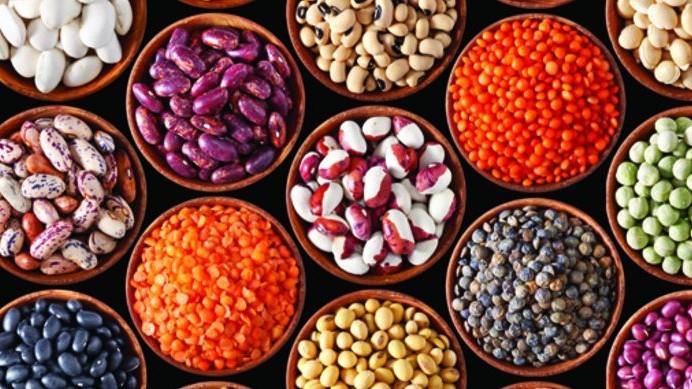 Representational image. | Image Courtesy: Farmkey.in
The Novel Coronavirus crisis has seeded a deep rot within the globalised industrial system. The corporatist Mecca, Wall Street, is deserted as shares and stocks plummet. The ILO predicts that over 25 million jobs will be lost globally, much higher than 2008 recession which cost 22 million jobs. Meanwhile, another report says over 400 million or 40 crore workers may sink into poverty in India.
No sector remains unscathed by Covid-19, especially not Indian agriculture. But this is only the beginning of Trouble 3.0 for our agriculture. The agrarian sector—the farmers, their seeds, the farm inputs sector, etc—were already in dismal state. Now, a plangent requiem for small and medium Indian companies is also underway, as profits fall and the threat of takeovers by corporate behemoths grow more real each day.
Additionally, our rural economy is stressed due violent exodus from India's cities to the hinterlands. The result: our frugal rural systems now have to sustain many more people. Which, mind you, is near impossible. It is only a matter of time before rural India breaks down under the weight of its fragility and the hinterlands completely collapse too.
India needs to galvanise the agriculture sector in the national interest and prioritise this sector, as it is a matter of national security. The government must begin this reform within India to empower her people.
Despite being an economic power, India lags behind in research and development (R&D) and infrastructure, especially within the seed sector. Even within the government system, R&D is taking a hit. The budgetary allocation for agricultural research across hundreds of public institutions is at a mere 8% for 2020-21 and senior agriculture scientists have expressed disappointment over it. A lion's share of our budget is currently being used up for salaries and running the system. Agricultural R&D needs many more resources. If Indian farmers have to be ready for climate change, we need a robust and well-funded system.
The current crisis opens a synergetic window for the Indian seed sector to work in sync for the greater benefit of the nation and our farmers. Adequate low-interest working capital and soft loans for building infrastructure and investments in R&D should be made available. We need to classify all loans to seed companies (especially of small and medium scale) as agriculture and prioritise them. As without good seed, a good harvest is a distant dream. India needs to aim for seed sovereignty, and for this capital subsidy for seed infrastructure can be provided, to the extent of 25%, to encourage Indian companies to invest in the sector. We need these efforts to be directed towards rural India and across states.
Creating R&D hubs all across India will require that we adopt a uniform and simpler regulatory mechanism. India needs to have central licensing for seed producers having operations of R&D, production, processing and marketing seeds in multiple states. Plus, there should be uniform procedure and requirements for getting seed licenses or new variety (inclusion) licenses throughout the country.
The next decision will be tough, but evermore necessary: India needs to learn from China and other countries and not allow 100% FDI in the seed sector. Indian citizens should have controlling stake in a seed company with foreign investments. Such restrictions exist in China and many Southeast Asian countries. Seed security is synonymous with food security, we cannot have our seeds and Indian plant genetic material (PGR) under foreign control. After all, Indian farmers and all our ancestors have collectively evolved Indian PGR for over 10,000 years. We should have the highest regard and protection for it. Trading it in for a few shillings would be a national calamity, comparable only to the great pirate, the East India Company.
And to complete the seed link, SMEs in the seed sector should be encouraged for quality seed production by providing free access to seed quality testing, and through government-supported drives for establishing third party seed testing laboratories accredited by the NABL. This would ease the dependence on other international protocols and strengthen our national testing protocol, and build more testing infrastructure within the country. This in turn will ensure that farmers get the better qualities of seeds as spurious seeds and producers will be more easily apprehended. This is how India can ensure that the price of quality seeds is reduced as the testing mechanism will become more reasonable.
Going back to R&D, instead of depending on MNCs we need to strengthen the Indian seed sector, both public and private. One such measure is investments by SME companies, with 100% shareholding by Indian citizens, which may be given financial assistance of up to 50% by the government for R&D activities. The governments can devise their own parameters for scrutiny and thus build a robust indigenous system, much like China has. This will persuade more Indian companies to engage in R&D and hire more people. We need more PPP models with the government involved, both in the states and at the Centre.
Moreover, agri-research institutes such as ICAR and state agricultural universities need to be encouraged to partner with Indian companies across regions of the country, to as to combine the resources required to breed better varieties. Research students within these institutes can find more funding for their research projects and also have a larger exposure to industry. A special program can be introduced to encourage seed entrepreneurs from rural areas by allowing them to work in tandem with state agricultural universities or private agricultural colleges. Such an effort should be geared to engage in research and produce new varieties to meet the challenges of climate change within their own micro-agro-climatic zones.
A simpler mechanism is needs to encourage evolutionary participatory breeding by farmers, assisted by such universities. The government needs to look at all avenues for R&D, as India cannot afford to depend on foreign technology forever. We need to look at our strengths of biodiversity to feed our nation.
But we need to ensure also that trade does not suffer through our reforms. Hence it is imperative that the government identify special economic zones for seed production and export. India's agro-climate and seeds are well suited to cater to the needs of farmers from the ASEAN region to the African nations. This move should go hand in hand with post-Covid-19 economic diplomacy and food/seed aid programs. The government should also create a policy for custom seed production of foreign varieties, exclusively for export. This way, Indian farmers and seed producers will increase their incomes while helping farmers all over the world.
As the industry is going through a trough, varietal testing fees in ICAR AICRIP trials should be reduced and rationalised (for seed companies with 100% local ownership) so that a large number of seed companies can test their varieties at maximum locations. Further, to ensure that fresh agriculture graduates find dignified jobs post this epidemic, ICAR and state agri-universities must try to address the human resource requirements of the industry. They can consult with the seed sector and update their syllabi and courses to align with the emerging challenges. The government needs to treat the seed sector on par with the tea and coffee sectors, providing the necessary income-tax reliefs, for the post-Covid-19 world is going to be a difficult one for all of us.
In the field of seed production, another challenge looms: intellectual property rights (IPR) and how India should proceed about them. To begin, India has one of the world's most progressive IPR laws which empowers farmers, breeders, researchers and seed companies, while respecting the rights of Mother Earth. We should stand by our laws and under no circumstances surrender to international pressures to adopt UPOV (i.e. private patent treaty, which has been rejected by the Indian Parliament).
IPR protection is available for seeds and plant varieties, including transgenic plant varieties (GMOs), under PPVFRA. All trait-licensing including GM traits shall be as per section 26 of the PPVFRA. Plus, Section 3(j) of the Indian Patent Act (which excludes seeds and plant varieties) needs to be enforced to stop monopolies in the seed industry, which is detrimental to farmers and Indian agriculture.
The author is director, policy and outreach, National Seed Association of India. The views are personal.
Get the latest reports & analysis with people's perspective on Protests, movements & deep analytical videos, discussions of the current affairs in your Telegram app. Subscribe to NewsClick's Telegram channel & get Real-Time updates on stories, as they get published on our website.
Subscribe Newsclick On Telegram