Ahead of 2021 Polls, W Bengal CM Mamata Banerjee Increases Rice Purchase Target
The West Bengal chief minister does not want to take any chances in these uncertain times.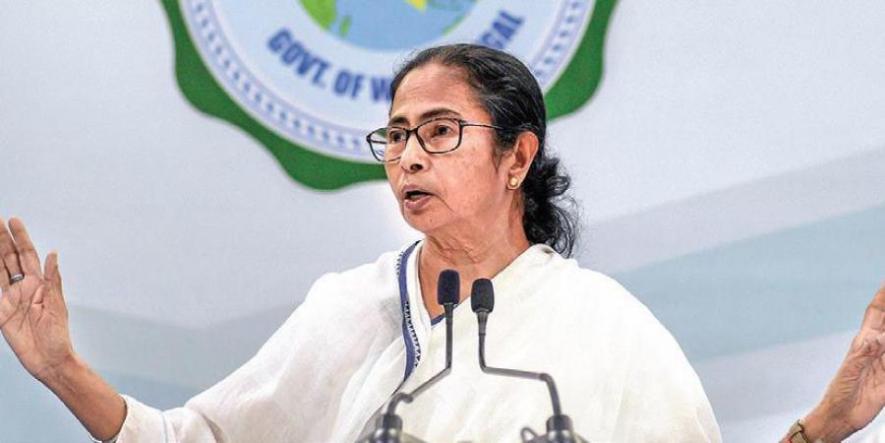 Kolkata: Rice, they say, is "a political crop" in West Bengal. It was only on Tuesday, May 12, that Mamata asked the Opposition why they were playing politics over coronavirus, lockdown and supply of foodgrains through the public distribution system (PDS); after all, the next Assembly elections in the state were due almost a year away.
But Mamata does have politics and next Assembly elections at the back of her mind. She has quietly stepped up the rice procurement target appreciably, apparently, in a bid to see that PDS does not run out of rice stocks even for a day till November-end/early December when the winter paddy crop, 'Aman', will be available. Rice should not become an issue on the eve of the elections next year.
Of course, for a smooth PDS, rice supply by the Centre has a fair share in the total availability. But, the West Bengal chief minister does not want to take any chances in these uncertain times. And then, even if New Delhi is able to keep its commitment, that does not necessarily warrant acknowledgement in her election time scheme of things. She will then be seeking to defend Trinamool Congress' control over 'Nabanna' – state secretariat – for the second time in a row.
West Bengal's yearly procurement of paddy has been in the range of  30-35 lakh tonnes in the past few years. This time round the target was set at 52 lakh tonnes and already around 32 lakh tonnes have been procured. According to informed sources, Nabanna is seriously considering a further hike in the paddy procurement target. Much will, of course, depend on how the state's Finance Minister Amit Mitra organises funds to realise the higher procurement programme. Suffice to say that at this stage that PDS has the highest priority, alongside continuing the battle against Covid-19. Confrontation with New Delhi is acting as an add-on.
Asked about the advisability of adopting a substantially higher paddy procurement target, president of Bengal Rice Mills Association Sushil Chowdhary told NewsClick the state government's priority had changed as the coronavirus-induced crisis accentuated and supply through PDS had to be augmented. The association is affiliated to Bengal National Chamber of Commerce & Industry. Choudhary is also general secretary of Patiala-based Federation of All-India Rice Mills Associations.
But, in the immediate context, harvest of 'Boro' paddy, the Rabi summer crop has hit several snags in several districts of which East Burdwan, which contributes handsomely to the state's rice kitty, is very much behind its target of harvesting the crop this time round. No wonder, East Burdwan has a preponderance of rice mills in the state. According to secretary of Rice Mills Association of Burdwan Subrata Mondol, it alone has 533 units out of the state's total of about 1,400 rice mills which handle the annual output of 140-150 lakh tonnes.
Factors telling on harvesting of 'Boro' paddy are shortage of labour, hailstorm and rain, indecision, delayed decision-making in regard to deployment of harvesting machines with the required complement of drivers and helpers brought from other states and making arrangement of easy availability of spare parts. Deployment of harvesting machines has become a major issue in East Burdwan district.
An example of how agricultural labourers become migrant workers in faraway places as they try to cope with their struggle for existence is available in North Bengal, where at many places after the 'Aman' paddy has been harvested by December-end, the 'kshet mazdoors' shift to Kerala, Haryana and Noida to earn their livelihood by becoming construction workers. They keep themselves posted to schedule their return as 'kshet mazdoors' for the 'Boro' paddy harvest. But this time round because of the lockdown, they could not return. This has not only delayed harvest but also has started telling on the quality of paddy, according to Gobinda Ray and Haripada Biswas, joint conveners of All-India Agragami Kisansabha, farmers' organisation of All-India Forward Bloc.
In 64 blocks in 10 districts between South 24 Parganas and Coochbehar along the India-Bangladesh border, agriculture is the mainstay of thousands of people who grow Rabi paddy and even pulses in large tracts which are in the vicinity of the Zero Point and the barbed wire fencing where there are gates to facilitate movement. As the gates were closed after lockdown was enforced, many people could not complete the farming process and those who could, were unable to bring the mature crop to the designated place for disposal. Thus, the people incurred huge losses, Ray pointed out while speaking to NewsClick from Jalpaiguri.
Between the main paddy crops, farmers owning land turn to cash crops and grow a host of vegetables and fruits to supplement their income. These have a ready market in normal times and buyers from different places in Assam and even from far away Bengaluru arrange for their transportation from Siliguri, an important business centre in North Bengal. But, in the absence of transport in the lockdown phase, the farmers could not market their produce, explained Biswas and Ray.
In East Burdwan, deployment of harvesting machines became crucial for saving the crop for milling into rice as 'kshet mazdoors' from Bankura and Purulia districts of West Bengal and nearby places in Jharkhand could not come. Representations were made to the district administration for permission to deploy harvesting machines and bring trained drivers, helpers as also spare parts from other states, particularly Punjab.
Contending that pandemic control was their top priority, the district administration took a long time to decide and grant permission. Harvesting, therefore, is in arrears. They are hoping that with stepped up efforts to work the machines for a few extra hours, they will succeed in clearing the backlog and get the produce milled into rice, said Sheikh Absar Ali and Madan Mohan Ghosh, who have stakes in the district's agriculture. Ali is the general secretary of Purba Burdwan Harvesting Machine Owners' Association.
Even as the going got tough for those who toil it out, there is no pause in, as they say, "rice politics" in West Bengal. Lamenting  the collapse of the infrastructure built by the Left Front government for a life of dignity for farmers and 'kshet mazdoors' and grow a stable base for industrialisation on the strength of success in agriculture, secretary of Paschim Banga Pradeshik Krishak Sabha Amal Halder told NewsClick that everything now depended on the chief minister. There is no decentralisation of decision-making. The TMC government had ushered in 'middlemen raj' and the party's activists at different levels had successfully made rice a source of income for them, observed Halder.
"In our times, the then finance minister Ashim Dasgupta would visit the districts for harvesting and began to check the institutional arrangements for milling, procurement and payment to farmers for their produce". Now, farmers are deprived of payment of anything between five and seven per cent of their produce on the pretext of deduction for more than specified moisture context, black grain, chalky grain and the like.
"On paper, it's GOI (government of India) specifications but in reality it is the "specification of TMC leaders and other vested interests". The "unauthorised deduction" from farmers translates into gain of lakhs and lakhs of rupees for those who nurture the nexus, said Paresh Pal, joint secretary of the krishak sabha, which is an arm of the Communist Party of India (Marxist), while explaining the modus operandi to NewsClick.
Also read: Migrant Workers Elected Most Railway Ministers, but in Vain
Get the latest reports & analysis with people's perspective on Protests, movements & deep analytical videos, discussions of the current affairs in your Telegram app. Subscribe to NewsClick's Telegram channel & get Real-Time updates on stories, as they get published on our website.
Subscribe Newsclick On Telegram