40% cut in Officer Strength as Indian Railway Management Service Replaces 8 Cadres
The decision has left sections of officers in doubt about how the whole thing will pan out.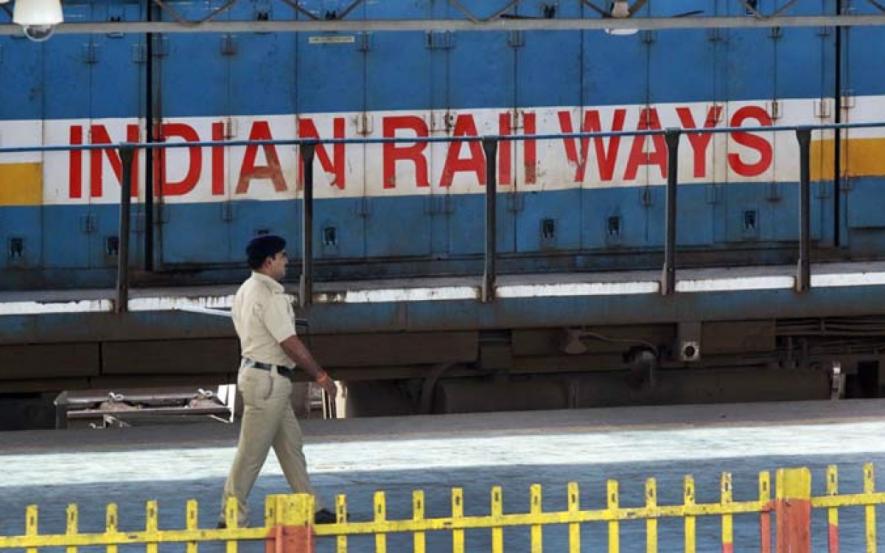 Kolkata: The Ministry of Railways and the Railway Board (MR & RB) are at last translating into reality the two-and-a-half years-old Union cabinet decision to have a unified service with a generic nomenclature called the Indian Railway Management Service Group A (IRMS). This move does away "departmentalism" practised for decades through eight services including engineering, traffic, mechanical, electrical, etc.
The gathering momentum, with preparations for conducting examinations under Union Public Service Commission (UPSC) as one of the highlights, has left sections of officers in doubt as to how "the whole thing will pan out." They attribute their predicament to a "lack of clarity on several counts." At the same time, some officers also see merit in what is happening, citing the observations of the previous Railway minister Piyush Goyal, during whose term the IRMS proposal was concretised.
While announcing the Union cabinet's decision on December 24, 2019, Goyal had said, "Departmentalism was causing inefficiency, infighting over control of assets and resources. The current structure creates a culture of working in silos."
Before constituting IRMS, MR & RB consulted the Union government's department of personnel & training and UPSC, particularly on recruitments for the then-upcoming cycle.
In support of the expectation of efficiency resulting from business-like functioning, the Centre said newly recruited officers would come from engineering and non-engineering disciplines as per need and posted as per their aptitude and specialisation to allow them to specialise in one field, develop an overall perspective and prepare them to take up general management responsibilities at senior level.
The gazette notification- GSR 119 (E) dated February 15, 2022, which listed the rules framed for administering IRMS – has sought to assure scheduled castes (SC), scheduled tribe (ST), other backward classes (OBC), economically weaker sections and persons with disabilities, saying that all these 'expressions' shall have the meanings respectively assigned to them in the Constitution or Acts of Parliament.
On the issue of reservation, age-limit relaxation and other concessions, these categories of people, as also ex-servicemen and other special categories of persons, have been assured that orders and instructions issued by the government will continue to apply to them.
Officers appointed to IRMS shall be liable to be sent on deputation even to state/Union territory governments and state government-controlled public sector enterprises and autonomous bodies. Two-year probation has been made compulsory for every officer recruited directly or promoted (in junior time scale). If even during an extended probation period, an officer is found unfit for permanent absorption, the person concerned may be discharged or reverted to the post held before promotion, as the case may be.
A provision in the rules relating to probation is likely to prove an irritant for state governments in south India – the candidates will be required to, inter alia, pass examinations and tests, "including examination in Hindi". It remains to be seen whether southern states demand dropping the stipulation regarding examination in Hindi.
But the real concern of officers stems from the rather hefty reduction in the number of Group A posts to about 5,200 from 8,300, a cut of nearly 40%. Without admitting it, the Centre is attempting to make the Railways a lean outfit capable of fast decision-making and functioning in a business-like manner.
Former secretary-general of the Indian Railway Promotee Officers' Federation, Jitendra Singh, who had a 21 year-long innings in the organisation, said, "In this competitive environment, if the railways have to be competitive and successful, it has to deliver by handling traffic efficiently, safely and at a reasonable cost. It appears that the government concurred with the expert studies which found the structure top-heavy, inverted pyramid-like."
Incumbent office-bearers of the organisation are content, saying it is too early to comment and conclude which sections of officers will benefit and which sections not.
"We have sought time from the top brass to have clarifications on many of the rules; we are yet to be given time."
The seven-week-old gazette clarifies that with the issuance of the February 15, 2022 notification, IRMS stands constituted.
Secretary-general of Federation of Railway Officers Samir Kumar told NewsClick, "We have to view IRMS as part of administrative reform, which is a continuous process; no post has been surrendered so far; also, after a two year-gap, recruitment has been resumed on a modest scale. However, we need clarification on several issues."
Others NewsClick spoke to and who do not want to go on the record feel that the hefty cut in Group A officer strength should be reviewed; a modest cut will be a better option. The new provision can mean the scope for promotion shrinking. It is a question of their career; they contended that progression prospects should be in-built for performers.
The issue of privatisation has also surfaced, given the Union government's proclaimed intent. However, Railway minister Ashwini Vaishnaw, in his response to the discussion in Lok Sabha on Wednesday, March 16, on the demands for grants of the railways, said, "The track, stations, train engines, coaches, signalling system all belong to the Railways. There is no talk of privatisation anywhere."
Vaishnaw also quoted his predecessor Goyal in this regard. Goyal had said an organisation as complex as Railways cannot be privatised
Interestingly, The ET report in March 17 edition on the discussion and the minister's response quoted Vaishnow as illustrating Centre's position "that the Indian Railways cannot be privatised as a whole."
This, when read between the lines, may suggest the Centre can be open to piecemeal privatisation of activity/services that are absolute in themselves, that can be treated as independent.
It is worthwhile to quote Railway Board's former Member Staff K Balakesari, who, in an article in The Hindu, observed, "The Indian Railways is poised to migrate to the Public-Private Partnership .../Joint Venture ... mode or outright privatisation in its major activities such as a train running, asset maintenance, station management, project management .... and medical services. All ... domain expertise will remain in the private sector, supported by managers and supervisory, technical cadres at the lower levels. The research and technical training establishments could be spun off as autonomous institutions". The residual organisation will be at the hands of "a cadre of free-wheeling managers, essentially functioning as contract administrators."
New Delhi has already reduced the number of members of the Railway Board to four (apart from the chairman) from eight by merger, renaming and abolition of disciplines/streams.
The four members are for finance, infrastructure, traction & rolling stock and operations & business development. Although the first among equals, the chairman was the chairman. In the new arrangement, the chairman has also been designated as chief executive officer (CEO) and given charge of human resources with an officer designated director-general to assist the chairman & CEO in HR functions. This means the chairman & CEO's powers have been vastly expanded.
For the record: The unification of disciplines/cadres had been recommended by several expert committees headed by Prakash Tandon (1994), Rakesh Mohan (2001), Sam Pitroda (2012) and Bibek Debroy (2015). In addition, the matter was also studied by Niti Aayog.
Get the latest reports & analysis with people's perspective on Protests, movements & deep analytical videos, discussions of the current affairs in your Telegram app. Subscribe to NewsClick's Telegram channel & get Real-Time updates on stories, as they get published on our website.
Subscribe Newsclick On Telegram