Arunachal: Will Unnatural Deaths of Pul Father-Son be Investigated?
The recent death of Shubanso Pul, son of the former Chief Minister of Arunachal Pradesh, Kalikho Pul, in England, is reminiscent of the unusual circumstances in which his father committed suicide in August 2016. His mother, Dangwimsai Pul, has called for a probe into both unnatural deaths. It is, however, unlikely this will take place. Here's why.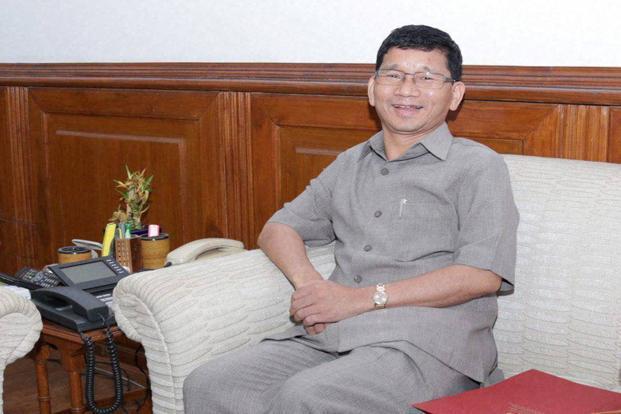 Image for representational use only.Image Courtesy : Livemint
On February 9, Shubanso Pul, the 20-year-old son of former Chief Minister (CM) of Arunachal Pradesh, Kalikho Pul, was found dead under mysterious circumstances in his apartment in Sussex, England. Shubanso was studying law in the country. His death reminds us of the tragic suicide of his father three-and-a-half years ago on August 9, 2016.
While news from Arunachal Pradesh often remains out of the radar of much of the mainstream media in India, Kalikho Pul's death did attract considerable attention because the pages of a 60-page suicide note typed by a stenographer in Sanskritised Hindi, numbered and meticulously and signed by the former Chief Minister, had been found scattered across the floor of his official bungalow in the state's capital city, Itanagar.
The note contained explosive allegations of corruption against the then Chief Justice of India (CJI) Jagdish Singh Khehar and the judge who succeeded him as CJI, Dipak Misra. Important leaders of the Congress party, such as the former President of India Pranab Mukherjee, the current CM of Madhya Pradesh Kamal Nath, Puducherry CM Velu Narayanasamy and Member of Parliament from the Rajya Sabha, former Union Minister and senior advocate Kapil Sibal, were also accused by Pul of asking him for bribes in the suicide note.
Who Was Kalikho Pul?
Pul was a prominent Congress politician from Arunachal Pradesh who quit the party in December 2015 along with 29 Members of the Legislative Assembly. Soon after, the minority Congress government, led by Nabam Tuki, was dismissed by the then Governor, Jyoti Prasad Rajkhowa, on December 15, a month ahead of schedule.
On January 26, 2016, President's Rule was imposed in the North-Eastern state. The very next day, a Constitution bench was set up by the Supreme Court to look into the legality of the decision. Justice Khehar and Justice Misra were part of the bench along with three other judges who were tasked with hearing the case.
Pul formed a minority government with support of MLAs who had, until recently, been a part of the Congress, together with other legislators belonging to the Bharatiya Janata Party (BJP), on February 19 that year.
On July 13, the apex court nullified the Governor's decision to dismiss the Congress government and Nabam Tuki was reinstated as CM. The court observed: "The Governor must remain aloof from any disagreement, discontent or dissension within individual political parties."
The allegations against Justice Khehar and Justice Misra largely pertain to the time when the Constitution bench of the Supreme Court was examining the validity of the Governor's decision to impose President's rule. A portion of Pul's suicide note read:
"I and my associates were contacted several times to say that the decision could be made in my favour. For this they asked me for a bribe of Rs. 86 crore. I am an ordinary man. I don't have the kind of money that is needed to buy the Supreme Court, the Supreme Court judges and their judgments, nor do I want to do so."
In his suicide note, Pul alleged that he had been approached by several "brokers of justice" on behalf of Justices Khehar and Misra for a verdict in his favour. He claimed that the last such occasion was on the night of July 12, 2016, just before the apex court reinstated the Tuki government.
Pul had further alleged that he had been approached by one Aditya Misra, a so-called brother of Justice Misra for a bribe of Rs. 37 crore. This claim was factually inaccurate. In an article for The Caravan magazine, journalist Atul Dev wrote: "Dipak Misra does not have a brother named Aditya. 'Actually, Kalikho Pul got the wrong person,' one of Misra's relatives told me."
Dev added: "He (Pul) mentions someone called Aditya Misra, who is supposed to be his brother. It is not Aditya Misra, it is Aditya Mahapatra, who is his brother-in-law––his wife's brother."
Accusations Against Congress Leaders
It wasn't just judges, even important Congress leaders were named in the suicide note. Pul wrote that "the entire Congress structure is corrupt" and accused important politicians in his state, including former Chief Ministers of Arunachal Pradesh, Nabam Tuki and Dorjee Khandu, of corrupt practices.
A major allegation was also made against the then President Pranab Mukherjee. In the note, Pul claimed that in 2009 he had delivered Rs. 6 crore to Mukherjee on "instructions" from Khandu at a time when Mukherjee was Union Finance Minister and Khandu held the post of Chief Minister of Arunachal Pradesh. It was alleged that Mukherjee had sanctioned an amount of Rs. 200 crore to bail out the cash-starved Congress-ruled state government.
Pul had further claimed that after being expelled from the party, he had met senior Congress leader and the current Madhya Pradesh CM Kamal Nath on no less than four occasions, complaining about large-scale defalcation of public funds by the Tuki government. He alleged that Nath had asked for a bribe of Rs. 130 crore to take up his cause within the Congress party.
Rajya Sabha MP and former Union Minister Kapil Sibal's name also came up in the suicide note. He was accused of asking him for a bribe of Rs. 9 crore in order to "scuttle" a petition that was being argued by him in the Gauhati High Court on the dismissal of the Tuki government.
More details about these and other allegations are contained in a 316-page book written by Sourya Majumder and me titled "Loose Pages: Court Cases That Could Have Shaken India––Recalling the Birla-Sahara Papers and Kalikho Pul's Suicide Note." The book was published by this writer (see www.loosepages.in).
Before publishing the book in November 2018, we e-mailed and also sent detailed questionnaires via post to former President of India Pranab Mukherjee, former Chief Justices of India J.S. Khehar and Dipak Misra and Kapil Sibal, Kamal Nath and V. Narayansamy.
How Judiciary, Government Turned a Blind Eye to Allegations
On February 17, 2017, in a note to the then CJI Khehar, Dangwimsai Pul, the eldest of Kalikho Pul's three widows, asked for an FIR to be registered based on the dying declaration of the former CM.
Instead of ordering an inquiry, Justice Khehar converted the suicide note into a criminal writ petition five days later. It was listed before a two-judge bench of the Supreme Court comprising Justices Adarsh Kumar Goel and Uday Umesh Lalit.
Senior Counsel for the petitioner, Dushyant Dave, asked why the CJI had not recused himself from the case because there was a clear "conflict of interest" since Justice Khehar's name had been mentioned in the suicide note. Dave also pointed out that the presence of Justice Goel on the bench was also inappropriate as both Justice Goel and Justice Khehar were law graduates from Panjab University and were colleagues in the Punjab and Haryana High Court after joining the bench. Since Justice Goel refused to recuse himself from the case, the petition was withdrawn.
After withdrawing her petition from the Supreme Court, Dangwimsai Pul wrote to the then Vice-President of India Hamid Ansari on February 28, 2017. She appealed to him to direct three or five of the senior-most judges of the Supreme Court, aside from Justices Khehar and Misra, to form a Special Investigation Team and look into the allegations.
The BJP's M. Venkaiah Naidu took over as Vice-President from Ansari after his term ended in August 2017. The investigation into Pul's allegations never began.
On March 10, 2017, a public rally was held in Jantar Mantar in New Delhi that was addressed by Dangwimsai Pul, along with activists such as lawyer Prashant Bhushan, Yogendra Yadav, Aruna Roy, Medha Patkar and others.
The then Governor of Arunachal Pradesh Rajkhowa, who was appointed to his post by the BJP government in Delhi after he retired as Chief Secretary of Assam, called for an "in-depth investigation" into the former CM's allegations by a Special Investigating Team constituted by a five-judge bench of the Supreme Court whose names did not figure in the suicide note.
According to Section 32 (1) of the Indian Evidence Act, 1872, a suicide note or a dying declaration can be considered as "relevant" evidence admissible in a court of law. However, over the last three and half years, the Union Government has appeared disinclined to investigate the allegations made by Pul.
Dangwimsai Pul has alleged that despite several attempts to meet the Prime Minister, Narendra Modi has not granted her a personal hearing.
Interestingly, the Modi government has been accused of "political vendetta" by using agencies such as the Central Bureau of Investigation, the Income Tax Department and the Enforcement Directorate to aggressively pursue cases against its political opponents.
In this instance, however, although a former Chief Minister committed suicide after levelling serious allegations against some of the most powerful people in the country, and even after his son was found dead under unusual circumstances in England, the chances of a detailed and impartial probe into the circumstances that led to their deaths seem most unlikely, for now.
The writer is an independent journalist.
Get the latest reports & analysis with people's perspective on Protests, movements & deep analytical videos, discussions of the current affairs in your Telegram app. Subscribe to NewsClick's Telegram channel & get Real-Time updates on stories, as they get published on our website.
Subscribe Newsclick On Telegram