Assembly Polls 2021: All Seats in TN, Kerala, Puducherry, and Some in Bengal, Assam Vote Today
Most seats in phase three on Tuesday will see a contest between non-BJP parties, except the ones in Bengal and Assam.
Its Super Tuesday in this year's cycle of Assembly elections – of the 824 seats spread over four states and one Union Territory that are going to polls, as many as 475 will vote on April 6. Complete voting for all Assembly seats will take place in Tamil Nadu (234 seats), Kerala (140 seats), and Puducherry (30 seats).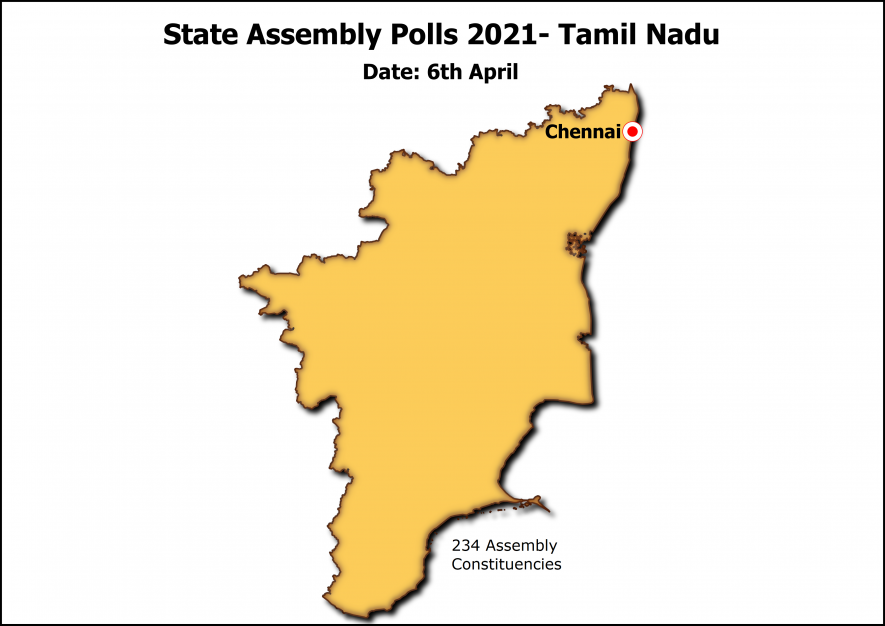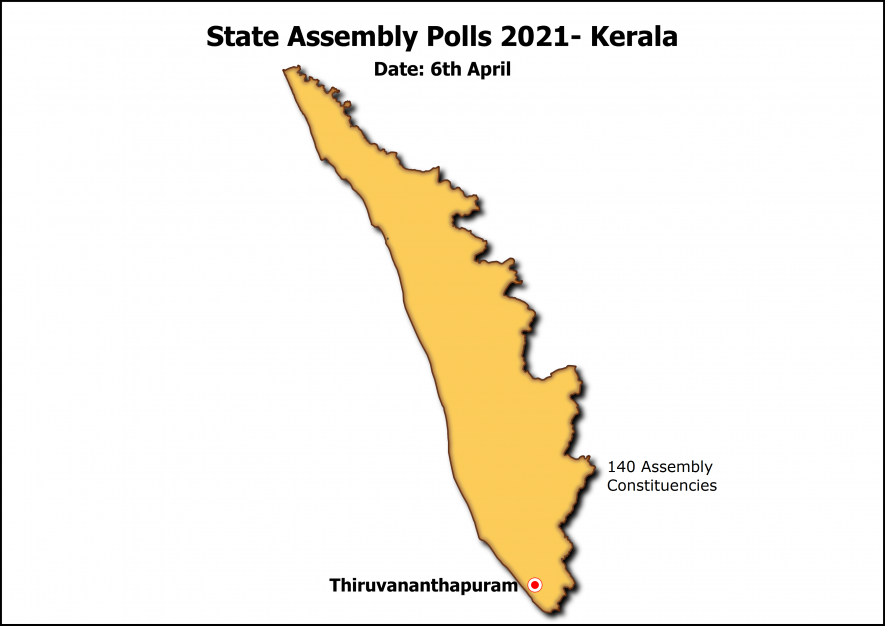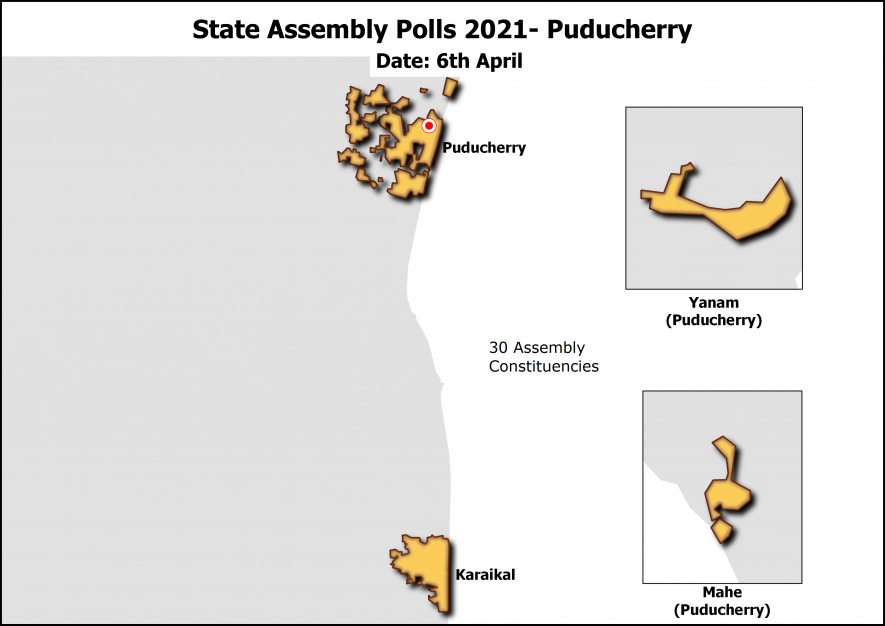 In West Bengal, polling has already taken place for 60 seats in the first two phases, and on April 6, another 31 seats will see votes being cast. That would leave another 203 seats where voting will take place spread over the remaining five phases after today. In Assam, today's polling will be on 40 seats will complete the voting for the State Assembly, with polling for 86 seats already completed in the earlier two phases.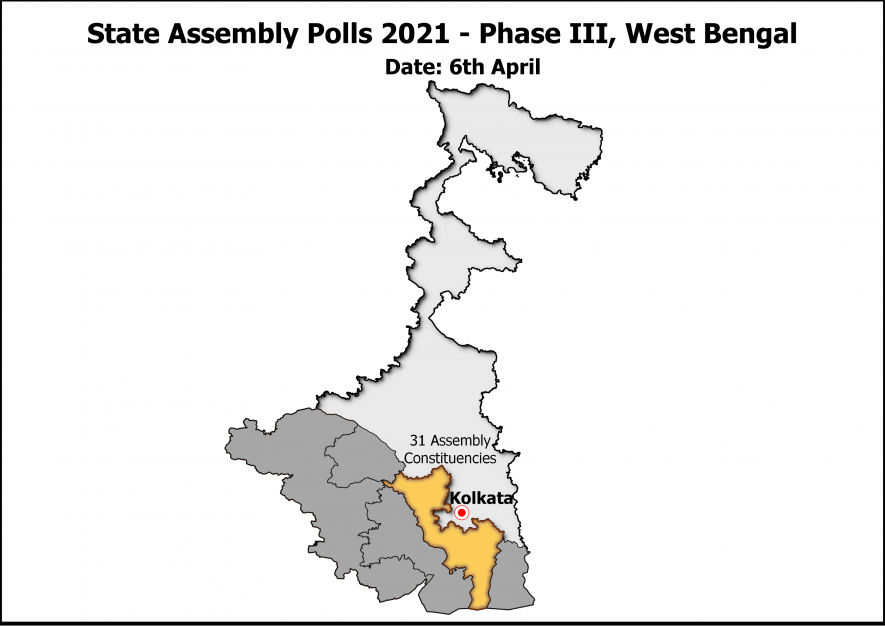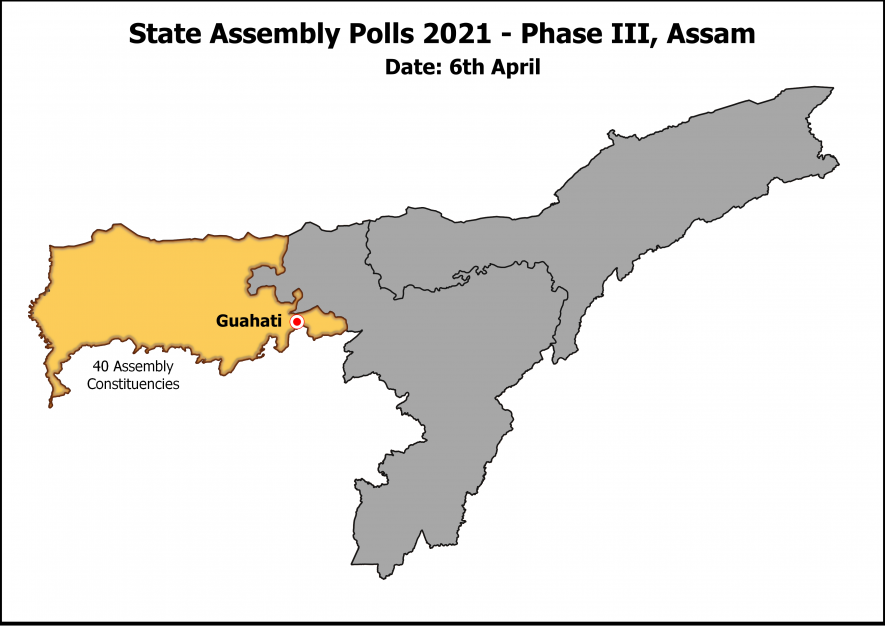 BJP Unlikely to Make Dent in TN, Kerala
In Tamil Nadu, the contest is mainly between the two fronts led by All India Anna Dravida Munnetra Kazhgam (AIADMK) and the Dravida Munnetra Kazhgam (DMK). The former is the ruling front at present and includes the Bharatiya Janata Party as a minor partner, contesting on just 25 seats.
The opposing front led by DMK includes the Congress and the Left parties. Various smaller regional parties representing caste/regional bases are aligned with either of the two fronts, or contesting separately. In 2016, the AIADMK front had won 136 seats while the DMK-Congress front had won 98.
The ruling AIADMK's five-year term saw the demise of its leader J Jayalalithaa in December 2016, who thus remained the chief minister for only about eight months in this particular term. After her, the party that she had led successfully since the passing away of its founder MG Ramachandran, went through convulsive power struggle but managed to hold on to power and complete its term.
But, these years have seen a steady erosion of AIADMK's credibility and popularity, primarily because of slack governance and complete inability to tackle basic economic issues like raging unemployment, agrarian crisis, economic slowdown and the fumbling response to COVID pandemic. This could be reflected in their defeat in the elections and a return to power of the DMK-led front after a decade. Its leader M.Karunanidhi, too, passed away in 2018, but the leadership transitioned to his son, and current chief minister hopeful, MK Stalin.
In Kerala, the direct contest is between the Left and Democratic Front (LDF) led by the CPI(M) and the United Democratic Front (UDF) led by the Congress. In 2016, LDF had won 91 seats while UDF won 47 and BJP got a single seat. The ruling LDF is looking at a history-making return to power, riding on the successes of its government on various counts, including the extensive and meticulous relief work it delivered during a series of calamities like the two virus outbreaks (Nipah and COVID) and two severe floods in 2017 and 2018.
The LDF government's attention to basic needs like health, education, housing, and its dynamic efforts to provide jobs and build infrastructure despite severe financial limitations, have been widely appreciated. However, the highly fragmented correlations in Kerala make it a close fight between the two fronts. The BJP, on its part, is a bit player in the election, having tried its best to whip up communal and casteist passions to advance its electoral prospects. It is unlikely to progress much in this election.
In Assam and Bengal, BJP Continues Quest for Power
In the North-Eastern state of Assam, polling will be held for the remaining 40 seats in Lower Assam to complete the voting process for the 126-member Assembly. The BJP and its minor regional allies are fighting to retain power facing a largely united opposition which comprises a grand alliance, including Congress, the Left parties and the All India United Democratic Front (AIUDF), a regional party with a strong base among Muslims. A third front of two newly formed regional parties is also in the fray.
The region going to polls on April 6, includes parts of the Bodoland Autonomous Area, which was governed by a BJP ally which has since defected to the Opposition alliance. The region is an ethnic melting pot and BJP has attempted to align various groups through blandishments, though the changed citizenship law may dampen its support among large sections.
In West Bengal, this third phase will see polling for 31 Assembly seats, mostly in South 24 Parganas and Howrah districts, on the periphery of Kolkata and, in fact, part of the larger Kolkata metropolitan agglomeration. These districts were strongholds of the ruling Trinamool Congress led by Mamata Banerjee, the incumbent chief minister, for the past decade. They were also hubs of terror tactics chiefly employed by TMC against Left organisations in order to break the latter's strong support. Recently, the tireless campaign and struggles of Left have seen a revival of its earlier support.
Not Much to Gain, But Much to Lose
For the BJP, backed by the massive resources it controls, both, money as well as executive power, the polling on April 6, is not going to bring much cheer. It is unlikely to gain much in the two Southern states, and it is fighting a desperate battle in the other two, Assam and West Bengal. In other words, it is still at the same stage it was in 2016. This is primarily because of the disastrous policies of the Narendra Modi government, both economic as also its toxic efforts to always use religious divisions for electoral benefit.
Get the latest reports & analysis with people's perspective on Protests, movements & deep analytical videos, discussions of the current affairs in your Telegram app. Subscribe to NewsClick's Telegram channel & get Real-Time updates on stories, as they get published on our website.
Subscribe Newsclick On Telegram