'Beda Jangam'- Two Different Groups Claim to be the Same SC Community in Karnataka
A wandering group of performers and a sect of religious teachers both claim they are Beda Jangams, Onus on Karnataka government to clarify.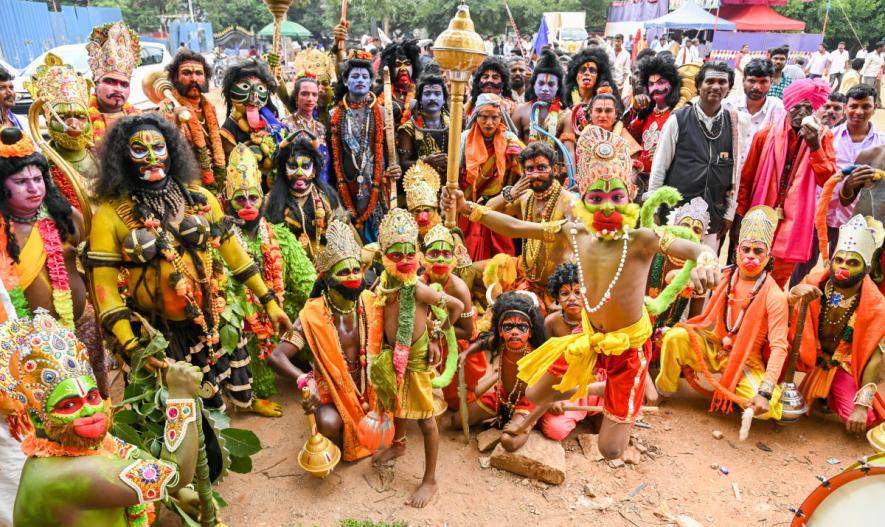 Bengaluru: Competing claims between two communities have laid the ground for a caste conflict in Karnataka. The stakes are reservations and entitlements due to the Scheduled Caste (SC) Beda Jangam community in Karnataka. However, two different groups claim to be Beda Jangam. One is a group of wandering performers of Burra Katha; the other is a sect of religious teachers. Members of both communities can be found in the states of Karnataka, Andhra Pradesh, Telangana, and Maharashtra. Beda Jangam and Budga Jangam appear as number 19 in the list of 101 scheduled castes in Karnataka.
Dalit groups have made efforts to compel the government to clarify that the sect of religious teachers, Veerashaiva Jangams, are not Beda Jangams. They say that the Veerashaiva Jangams are associated with the Lingayat community, and that merely because of the word 'jangam' in their name, several members of their community have falsely procured Beda Jangam caste certificates.
On July 28, Ambedkarite groups held a program at Freedom Park, Bengaluru, to educate the public about the Telugu-speaking Budga/Beda Jangams. They also demanded the arrest of Veerashaivas/Lingayats who have taken Beda Jangam caste certificates. They invited members of the Budga Jangam community to attend the program in their costumes and perform some of their Burra Katha. They say that Budga Jangam and Beda Jangam refer to the same community, who have their roots in the Andhra region and are primarily Telugu speaking. The Veerashaiva Jangams speak Kannada.
The Veerashaiva Jangams, led by Adv. BD Hiremath (Centre)
Dr Bala Gurumurthy, a scholar from the Budga Jangam community addressed the program. He is also the Honorary President of the Karnataka State Budgajangam Welfare and Development Association. He said, "From 1992 onwards, many members of our community started passing out from PUC. When we used to meet leaders of the Dalit movement, they used to talk to us about the Budga Jangam community. Until then, we had no idea about castes, constitutions, movements, or even knowledge about who we were. Our people used to wander around with a bag over their shoulder, eat a little rice and sleep under the trees. Even now, we don't have any lawyers from our community. We have never filed a PIL. Today, we have managed to mobilise our people, by tomorrow they would have gone somewhere else. Our opponents have taken advantage of this".    
The Veerashaiva Jangamas have also been holding public meetings and protests across various districts to press for the legitimacy of their claim. They held protests in various districts like Bengaluru, Belagavi, Davangere, Yadgir and Ramanagara, demanding recognition as Scheduled Castes. Their movement is led by priestly figures and a former High Court Advocate, BD Hiremath. Hiremath is the President of the Federation of Beda jangam Associations in Karnataka. Speaking to NewsClick, Hiremath said that at least 20,000 people belonging to the Veerashaiva Jangam community have 'lawfully' availed Beda Jangam caste certificates. 
He added, "members of SC communities in Karnataka have accused us of procuring false or fake caste certificates and have also said that we are not Beda Jangams. However, the people who accuse us cannot also be the judges in their own cases. We have documents with us to prove that we are Beda Jangams. Let the other community also produce documentation."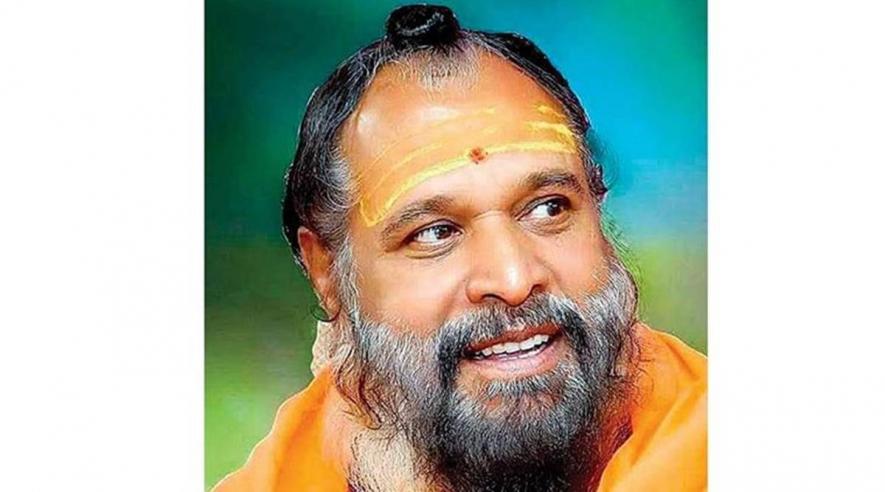 BJP MP from Solapur, Dr. Jaysiddeshwar Shivacharya Mahaswamiji
The Veerashaiva Jangams are relying on a report by Dr Suryanath Kamath in the Karnataka Gazetteer, while the Telugu-speaking Budga Jangams are relying on the description provided by KS Singh for the Anthropological Survey of India. The KS Singh report refers to Beda Jangams as hunters and meat eaters, whereas the Veerashaiva Jangams are vegetarians. Dr Gurumurthy estimates that there may be only about 20,000 Budga Jangams in Karnataka, while there are over 50 lakh Veerashaiva Jangams. The Ambedkarite activists believe that the largest population of Beda/Budga Jangams is in the Andhra/Telangana region.
Maharashtra MP caste certificate found to be fake
Over the years, several legal disputes have occurred in other South Indian states due to confusion or misrepresentation. In several states, the 'Jangam' community has been listed under Other Backward Classes (OBC). However, people have claimed Beda Jangam caste certificates while applying to government jobs and colleges.
One such case happens to concern a Member of Parliament from the BJP. In the 2019 Lok Sabha election, a candidate called Dr Jaysiddeshwar Shivacharya Mahaswamiji contested from the Solapur constituency (a reserved SC seat) and declared himself as a Beda Jangam. He beat the likes of Sushilkumar Shinde and Prakash Ambedkar to win his seat. Following his victory, a complaint was lodged that he was not from the SC community. According to a report in The Indian Express, the Maharashtra State Government's caste scrutiny committee declared that his certificate was a forgery and that he was a Lingayat Jangam, and not a Beda Jangam. He has appealed the committee's decision in the High Court.
Get the latest reports & analysis with people's perspective on Protests, movements & deep analytical videos, discussions of the current affairs in your Telegram app. Subscribe to NewsClick's Telegram channel & get Real-Time updates on stories, as they get published on our website.
Subscribe Newsclick On Telegram