Bhopal: Lockdown Hit Disabled Children of Gas Tragedy Victims Hard, 4 Died
The government allowed political and social rallies, religious events, but denied permission to open treatment centres for disabled persons.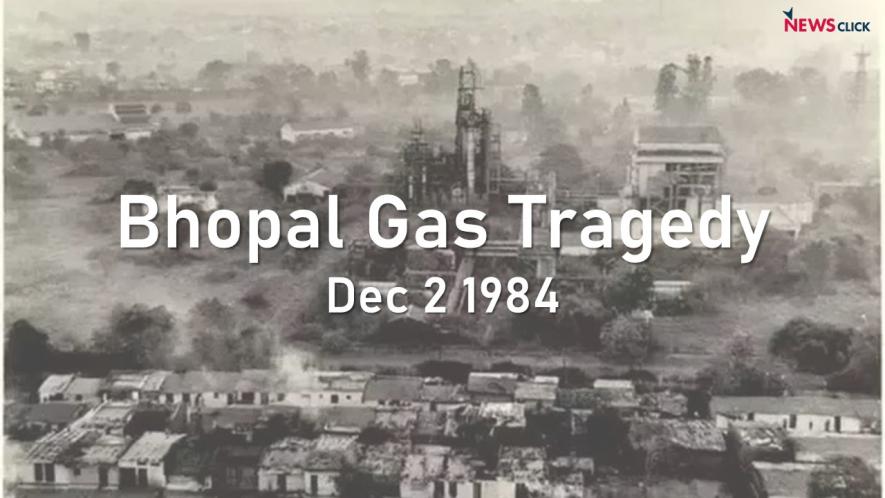 Bhopal:  Alishan, a minor from the third generation of a 1984 Bhopal gas tragedy victim family who was suffering from cerebral palsy (permanent movement disorders that appear in early childhood), died in April this year--a month after his therapies abruptly discontinued due to the imposition of the Covid-19-induced lockdown on March 24.
He was getting therapies through an NGO called Chingari Trust, run by Bhopal gas tragedy survivors, for the last 20 months. The trust was established in 2006 with an aim to provide free treatment to the children born with disabilities after their parents or grandparents were exposed to the toxic Isocyanate leaked from Union Carbide's pesticide plant in Bhopal, Madhya Pradesh, on the night of December 2, 1984.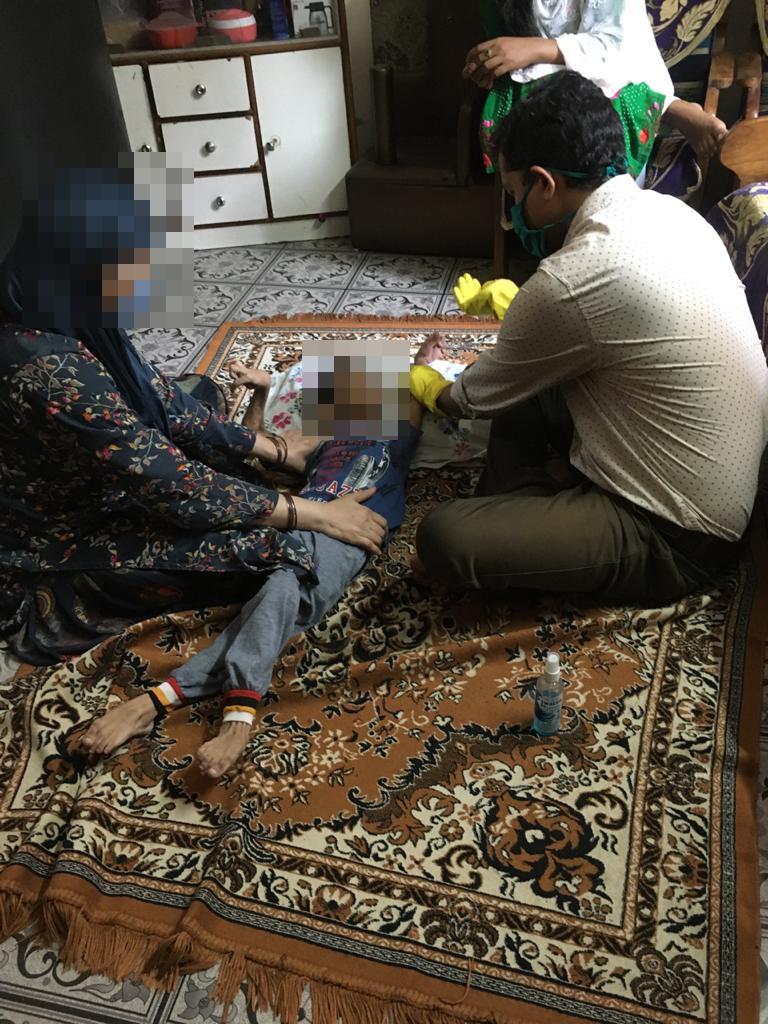 Like Alishan, three others– Uday Lokhande,15, resident of TT Nagar, Syed Iqram Ali, 5, and Umar Khan, 24, both residents of Shahjahanabad – who were suffering from multiple disorders and getting treatment in the Trust's clinic, also died between March 24 and May due to the sudden stopping of their therapies and lack of proper care, claimed doctors and trainers of the Trust during a press conference on Monday. 
"They died of sickness; clinical casualties were yet to be established," said Rasheeda Bee of Chingari Trust. "But they got sick due to the sudden disruption in their therapies and lack of the care that they used to get in the clinic," she added.
The district collector allowed political and social rallies, religious events, but denied permission to open the centres for disabled persons despite repeated attempts, alleged Rasheeda Bee and Champa Devi of the Trust.
Out of 320 enrolled disabled persons in the Trust, the condition of 80% people who were getting treatment at the clinic have been deteriorating with each passing day.
"Repeated attempts were made to get permission from the Bhopal collector, Health Department officials and Social Justice and Disabled Person Welfare officials to allow opening of the centres with Covid-19 guidelines, but they repealed the requests every time," said Nousheen Khan, speech therapist at the Trust.
According to the Trust's office, nearly 1,100 disabled persons of various age groups have registered with them, but due to the lack of facilities they only cater to 300 kids at a time in the clinic.
The city has approximately 3,000 disabled children whose parents or grandparents were exposed to the mythile isosynide on the night of December 2, 1984, and needed especial attention during the pandemic, as per the Trust's office. 
Lockdown Hit 80% of Disabled under Treatment
Suraj Singh, 22, a third-generation youth from a gas tragedy victim family, also suffers from cerebral palsy. Owing to his by birth illness, neither can he walk, nor utter simple sentences or exercise his mind.
After years of speech therapy, physiotherapy and mind game therapies at Chingari Trust centre, he began walking, painting, and was able to utter simple sentences like – "Mummy I need water," "I want food," or "I want to pee," or "please give me mobile" for the first time his in life and felt elated.
But disruption in therapies since the imposition of the lockdown and sudden closer of the Chingari Trust centre have regressed him where he had started. Now, he has lost his speech and cannot spell a simple sentence or walk alone. Only his parents, who are daily-wage workers, can grasp the disjoined mumble and comprehend his needs.
Suraj's grandparents have survived the tragedy that occurred on December 2-3, 1984 after the toxic gas leaked from Union Carbide's pesticide plant. However, its effect still continues on the third and fourth generations of the survivor families.
Like Suraj, 7-year-old Mubbashira, suffering from spastic cerebral palsy (Person with low IQ and muscle spasm), has almost lost her speech and can only murmur. She cannot walk or write as she earlier used to do because of the sudden break in her speech therapy and physiotherapy during the lockdown. 
"Just like Suraj and Mubbashira, nearly 80% of the disabled who were getting treatment at Chingari Trust clinic, established for the children of Gas-tragedy victims born with disability and those affected by the poisoned water bodies owing to the reported unscientific disposal of chemical waste by the pesticide plant, has been hit," claimed Khan, the Trust's speech therapist.
Chingari Trust, which treats the gas-hit victims' children born with disability, cater to 320 registered children mostly belonging to Below Poverty Line (BPL) families. Before the lockdown, the centre reported 60-70 % of daily attendance of children.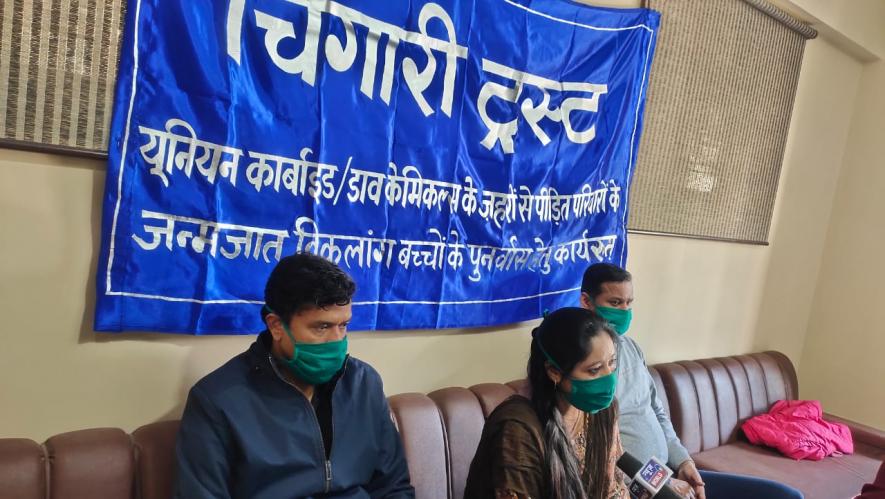 "We have been treating those disabled children for years as per their disabilities. And it takes a lot of toil and time to make them normal. But due to the closure of the clinic since March, we are back to square one," said physiotherapist Dr. Rishi Shukla of Chingari Trust. "It may take months or years to recover if the government allows to open the centre," he added.
Autistic children are more restless and irritable now while those with cerebral palsy have regained muscle tightness, say experts.
Online Classes Did Not Yield Results
After two months of online therapy, which did not yield results in the lockdown, the trust launched door-to-door therapy in July for the disabled. Five teams of four therapists each head out in vans to different parts of old Bhopal covering at least 30-35 children each day and spent nearly half an hour on each, they said. 
"Door-to-door therapy was launched to make sure that the conditions of children don't worsen, if not improve," said Suryaprakash Singh, special educator working for the Trust. "But the recovery of children is way slower (in door-to-door therapy) in comparison to the Trust's classes," he added.
Arushi, another disabled care centre which caters to nearly 200 kids, repeated the similar ordeal and how the disabled have been suffering in last eight months.
"Many of the disabled kids who were showing improvement after months of toil and support are now in a bad shape," said Anil Mugdal of Arushi.  "Some have lost their speech, some can't even stand and majority of them leave food. Besides, their immunity is weak and they are more vulnerable and needed special care during the pandemic," he added.
"Their health is derogating with each passing day, but neither parents are ready to send their kids nor the government has issued any guidelines to open the centres," he added.
When contacted, Bhopal collector Avinash Lavania said that none of his orders now prohibits them to reopen the clinic for the disabled. "This is an essential medical service and no one can restrict them to run it. They should reopen the centres keeping Covid-19 protocols in mind," he said.
Additional Chief Secretary, Health Department, Mohammad Suleman did not respond to the calls and messages by NewsClick despite repeated attempts.
Get the latest reports & analysis with people's perspective on Protests, movements & deep analytical videos, discussions of the current affairs in your Telegram app. Subscribe to NewsClick's Telegram channel & get Real-Time updates on stories, as they get published on our website.
Subscribe Newsclick On Telegram