Bihar Elections: Idhar Rojgar Na Ba
Understanding that unemployment affects everyone, the RJD, Congress and Left parties have been raking up joblessness, reverse migration and the failure of the government to provide work.
Sandesh (Bihar): "Bihar mein rojgar na ba. Humni ke bahar jaaye ke padi jiye khatir (There are no jobs in Bihar. We will have to move out to survive)," said Ranjeet Kumar. The youth's words reflect the reality – joblessness and hopelessness has forced people, mainly the youth, in village after village to migrate for survival.
Ranjeet, a resident of Dhan Diha village in Koilwar block of Bhojpur district, did not want to go outside to earn a living but has no other option. "I, along with four others, returned during the lockdown. It has been nearly six months but I have not got any employment. There is no no hope as the government failed to provide us with work as promised by Chief Minister Nitish Kumar," he said.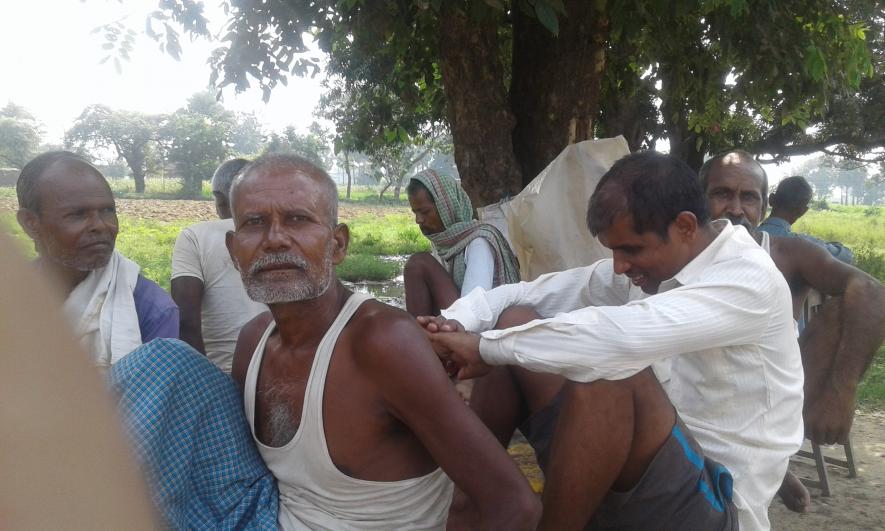 Ranjeet used to work in a factory which manufactured tiles in Rajkot, Gujarat, before the lockdown. "We are lucky since our family is providing us with food. After voting I will have to return to my workplace since my factory owner has asked us to rejoin work," he added.
Ranjeet was disappointed over the failure of the government to help thousands of migrant workers like him. "It was a big opportunity for the state government to provide us a job here. However, it failed," he said.
Deepak Kumar, another youth from the same village, said the government was lying when it mentioned development. "No one wants to leave their native place to earn a living unless compelled. We want to work here to contribute towards the development of Bihar. Initially, during the lockdown, work was provided to many under MGNREGA. However, that is also unavailable now. Many villagers are keen to work but local officials informed them of their inability to engage them under MGNREGA," he said.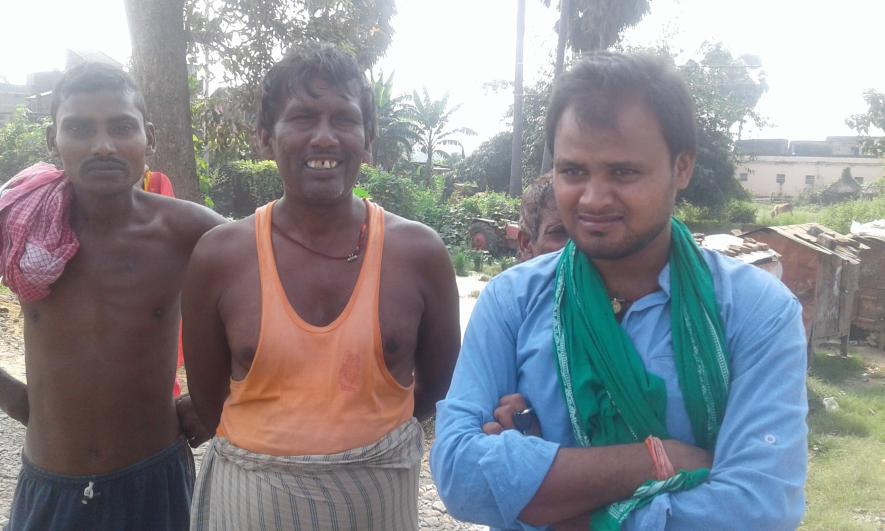 The village falls under the Sandesh assembly constituency in Bhojpur, which is witnessing a direct contest between RJD candidate Kiran Devi and JD(U) candidate Vijendra Yadav. The former is the wife of Arun Yadav, an MLA who has been absconding since last year after being named as an accused in a rape case. Both are Yadavs and are eyeing their caste members, who have a sizeable population.
The RJD's candidate is said to have an advantage over the JD-U as the Communist Party of India (Marxist-Leninist) Liberation is part of the Grand Alliance. The CPI-ML has a strong support base among Dalits and other backward castes in certain rural pockets in the constituency.
However, the Lok Janshakti Party, a BJP ally, has fielded its candidate against the JD-U, which may lead to the contest becoming triangular.
Like other assembly constituencies in Bhojpur, a strong sense of anti-incumbency against the CM is palpable. One of the major factors for this is rising unemployment in the state. Sensing the disaffection, the opposition Grand Alliance's chief ministerial candidate Tejashwi Yadav promised ten lakh jobs if he comes to power. It is one of the reasons that a large number of youth are seen in Tejashwi's election meetings.
Understanding that unemployment affects everyone, the RJD, Congress and Left parties have been raking up joblessness, reverse migration and the failure of the government to provide work.
According to the Centre for Monitoring Indian Economy estimates, for the past 20 months – since February 2019 – the unemployment rate in Bihar has been more than 10%. It is one of the longest cycles of unemployment that the state has ever seen.
And it is not just the youth. Shiv Lakhan Rai, a middle-aged migrant worker from a nearby village said he came back during the festival of Holi, and has been jobless since. "The government has forgotten us. I am planning to go back Hyderabad where I was working in a diary factory," he said.
"I never wanted to go outside to earn a livelihood. We were hopeful that the state government will create more job opportunities; it proved to be a mere jumla," he added.
Jitendar Choudhary, who returned to his native village during the lockdown, is upset that the government did nothing to help. "I was working in a garment factory in Surat but it was shut due to the lockdown, forcing me to come here. The government has not even bothered to ask how we have been managing," he said.
Kamlesh Kumar, another youth, said the government's promises about work is nothing more than an announcement for the media. "Lack of employment is a bigger problem than any other issue in Bihar. Why we should go outside to earn a livelihood? It is a failure of the so-called development model of NDA government led by Nitish Kumar since 2005," he said.
Kamlesh said he will never vote for the BJP in the future. "This time around, Tejashwi Yadav has promised ten lakh jobs which he will sign off on in his first cabinet meeting if voted to power. We will give him this chance," he added.
Manish Kumar Singh, a resident of Kulharia village, said joblessness had worsened over the last five years. He said there was virtually no job-opportunity for skilled youth and those with professional degrees because of the lack of any industry or factory.
Manish Kumar singh. Image Credit: Mohd.Imran khan
Gullu Kumar of Bhadwar village said the NDA government has failed to create jobs. "I have passed my intermediate examinations and want to help my parents by working. I will also have to migrate to make a living," he rued.
He said that several youths had filled up forms for different government jobs two to three years ago and are waiting for a written exam as the recruitment process is slow.
According to official figures, around 21 lakh migrant workers returned to Bihar during April and May after an ill-conceived and mismanaged lockdown was imposed to contain COVID-19.
Most of the migrant workers lost their jobs and even their wages due to the sudden announcement. Many walked back home, traversing as much as 1,500 kilometers. Scores of workers reportedly died during the return journey due to a lack of food and water, or out of sheer exhaustion.
Get the latest reports & analysis with people's perspective on Protests, movements & deep analytical videos, discussions of the current affairs in your Telegram app. Subscribe to NewsClick's Telegram channel & get Real-Time updates on stories, as they get published on our website.
Subscribe Newsclick On Telegram