When CIA, US Army Conducted Mosquito Research in India
Strange as it may sound, but American agencies conducted suspicious experiments in the 1960s and 1970s that put the Indian public at risk.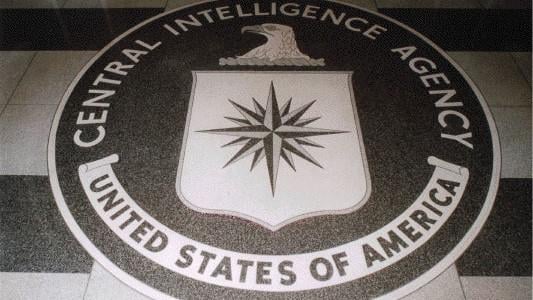 Representational image. | Image Courtesy: Wikipedia
As the world reels under the Covid-19 pandemic, a large number of conspiracy theories have emerged across countries about how it spreads. From eating bats and secret bio-warfare research in a lab in Wuhan to the testing of 5G cellular networks and whatnot, such theories need just the right ingredients to take off—and Covid-19 has become a breeding ground for them. Most of these so-called theories have now been scientifically debunked. However, there are cases where such things have actually occurred.
Strange as it may sound, in India, we have had a series of experiments carried out in the 1970s on issues that are of concern to the health of the general population. And these are not "conspiracy theories" by a long shot. The experiments included live research on new breeds of mosquitoes in the context of germ warfare, on import of worm-infested hop plants from Australia (not found in India then) that could severely damage crops and plants here and on migration of certain virus-carrying birds in the North-east.
The scientific community and others, including parliamentarians, had expressed serious concern over these projects, which were being carried out in India in a hush-hush manner as part of germ warfare experiments by other countries which themselves prohibit such tests.
Even more intriguing is that the experiments on mosquitoes and bird migration were funded and coordinated by the United States Army, the Central Intelligence Agency (CIA), among several other American organisations, and carried out in association with some Indian institutions under the auspices of the World Health Organisation (WHO).
When such research projects, which were being conducted in late 1960s and early seventies in parts of Delhi, its adjoining areas, Gujarat and Rajasthan, were exposed in the media by a qualified nuclear scientist-turned-journalist working with the Press Trust of India (PTI), the entire nation was taken aback. One of his news items, appearing on July 29, 1974 and printed in newspapers across the country, was on a United States agencies-funded research project carried out by a special unit created jointly by the WHO and the Indian Council of Medical Research (ICMR) called the Genetic Control of Mosquitoes Unit (GCMU).
Amidst a national uproar, Parliament took note of it and held a discussion on the matter on 30 July 1974. Soon, a parliamentary committee investigated the reports by PTI's special correspondent for science, Dr KS Jayaraman, and after interviewing him and others and conducting a series of deliberations, vindicated his findings.
J

ayaraman's

findings

:
Backed fully by the top brass of PTI, including then editor-in-chief C Raghavan, Jayaraman spent over 15 months investigating the entire gamut of the GCMU project as well as other such projects that were being executed in India with the support of United States agencies, including the Migratory Animal Pathological Service (MAPS) "which in simpler language is the biological warfare research division of the United States Army," as Jayaraman wrote in his story.
His story went on to say: "Some members of the scientific community ask whether the hush-hush atmosphere and the nature of data collected in various projects of doubtful relevance to India suggest that India is being used as a guinea pig or testing ground for chemicals or methods not permitted in sponsoring countries or even for some covert operations."
It said the GCMU had come under public gaze when "it was revealed that it was polluting village wells with chemicals suspected to be cancer-causing and prohibited in the United States. Since then, secrecy has become tighter on the entire project". Jayaraman raised several questions, such as why the ICMR is "backing the WHO study of 'Aedes aegypti' [the mosquito that carries Yellow Fever] when GCMU's priorities ought to be 'Anopheles stephensi' [the mosquito which is a vector of malaria] and 'Culex fatigans' [the filarin carrier]." It meant that the study was focussed on Yellow Fever mosquitoes instead of the ones carrying the germs of malaria, a disease which was highly prevalent in India those days.
Following this and other stories, Dr Subramanian Swamy, who was then a Jan Sangh Member of Parliament, had said in the Rajya Sabha, "The US army had given Bombay Natural History Society (BNHS) a grant to study bird migration in north-eastern India." In his stories, Jayaraman confirmed that the WHO had "shared the study results with MAPS of the US Army". The research work for the WHO-BNHS project was carried out in the North Eastern Frontier Agency (NEFA, now Arunachal Pradesh).
The 167th report of the Parliament's Public Accounts Committee said Jayaraman had "brought out a very useful report in July 1974 on serious concern in sections of the scientific community in India at some research projects being carried out in the country by or under the auspices of the WHO under conditions of total secrecy. The report which appeared in "Motherland" of 29 July 1974 under the caption 'WHO works for US secret research in India?' has also done a very great service".
Not only that, the Public Accounts Committee (PAC), which probed the PTI news item, directed the government to take immediate corrective measures. The then PAC Chairman, Jyotirmoy Basu, a veteran CPI-M leader and trade unionist, also wrote to Prime Minister Indira Gandhi, saying: "[This research project was] primarily meant for the three things mentioned below:
(1) To carry on certain experiments in India which are harmful to the population and which are not allowed to be done in their own country i.e. USA.
(2) They are experimenting and keeping things in readiness in case the USA government ever wanted to wage a chemical, bacteriological or virus warfare against this country.
(3) To prepare themselves to wage a chemical, bacteriological or virus warfare against another country keeping India as base.
"…Out of these experiments, all the results and findings will be the property of US government. To make sure that this [research project] does not progress any more, I am writing this because I am very apprehensive of this programme and I am doing in the best interests of my country and the people. I earnestly suggest that a thorough probe should be done by the most competent Intelligence Agency at your command."
Based on the news item and after questioning Jayaraman and PTI's editor-in-chief Raghavan, the PAC itself wrote the following as a background to its 167th report: "A number of medical and agricultural research projects and experiments have been launched in India and are being carried out in the country by or under the auspices of international and foreign organisations such as the World Health Organisation, United States Department of Agriculture, the Rockefeller Foundation, the Smithsonian Institute, Migratory Animal Pathological Survey (MAPS) of the US Armed Forces Institute of Pathology, United States Department of Defence, John Hopkins University, etc.
"For instance, a project for the genetic control of mosquitoes has been established in India in collaboration with the World Health Organisation. A collaboration for a study of bird migration had been entered into between the Bombay Natural History Society and the Migratory Animal Pathological Survey. Use of the Ultra Low Volume spray technique for urban malaria control is also being tried out with the assistance of the World Health Organisation. The Rockefeller Foundation has been associated with virus research with the Bombay Natural History Society and the Virus Research Centre in Poona and the Smithsonian Institute with bird migratory studies. The United States Department of Agriculture has been collaborating on a microbial pesticide project in the Pantnagar Agricultural University. The John Hopkins University had also been collaborating with Indian institutions on various research projects."
Worms and plants:
The PAC had dealt with another PTI report of July 1974 by Jayaraman and made a series of recommendations regarding the import of agricultural items, leading to changes in the laws. The story dealt with the import of worm-infested hop plants from Australia by a major liquor brewery by flouting rules. These worms, a kind of nematode, had never been recorded on Indian soil before. The report said this worm was earlier "accidentally introduced" and had "wrecked the potato crop in the Nilgiris and has now started playing havoc in other areas of Tamil Nadu". Following the nationwide publication of this news item, the PAC deliberated on this matter too and gave several recommendations, many of which were accepted by the government of the day.
The series of stories authored by Jayaraman throughout his over three decades in PTI continued to raise hackles as most of them dealt with threats to the health of the people in general and other scientific issues that are of public and national security interest. Though he remained anonymous to the general public being a news agency journalist, Jayaraman is undoubtedly a doyen of Indian science journalism.
The special correspondent who later became PTI's first science editor was also associated with top-notch global science journals such as "Nature". Born in 1936, Jayaraman graduated in Madras and landed up as a scientific assistant at the Atomic Energy Establishment (now Bhabha Atomic Research Centre in Mumbai) in 1958. At AEE, he spent five years in the research group engaged in building the Apsara Reactor (now decommissioned) under the guidance of pioneers like Raja Ramanna and PK Iyengar. Thereafter, he went to the United States, joined the University of Maryland and finished his PhD in 1968. For his post-doc, he worked at Potsdam University, New York, and then at University of Manitoba in Winnipeg, Canada. He returned to India in 1972 and joined as a "pool officer" at the Directorate of Naval Science and Technology. Later, he joined the Defence Research and Development Organisation (DRDO) as a Class-I officer.
But Jayaraman's mind was set on journalism, for which he had already equipped himself with a post-graduate degree in journalism from the famed Medill School of Journalism in the United States. He joined PTI in 1973, where he was known as "Doc" or "Dr J", says a recent book, "Raising Hackles: Celebrating the Life of Science Journalist Dr KS Jayaraman". The book, a collection of articles on Jayaraman by the science journalists he mentored, has been brought out by Dinesh C Sharma, a former PTI hand who is currently a Jawaharlal Nehru Fellow.
The writer was deputy executive editor of Press Trust of India. The views are personal.
Get the latest reports & analysis with people's perspective on Protests, movements & deep analytical videos, discussions of the current affairs in your Telegram app. Subscribe to NewsClick's Telegram channel & get Real-Time updates on stories, as they get published on our website.
Subscribe Newsclick On Telegram