Gujarat: Non-COVID Muslim Patients Face Discrimination in Hospitals
In a case from Ahmedabad, a patient who had been undergoing dialysis at a private has been made to sign a declaration stating: "Mera Tablighi Jamaat se dur dur tak sambandh nahi hai..."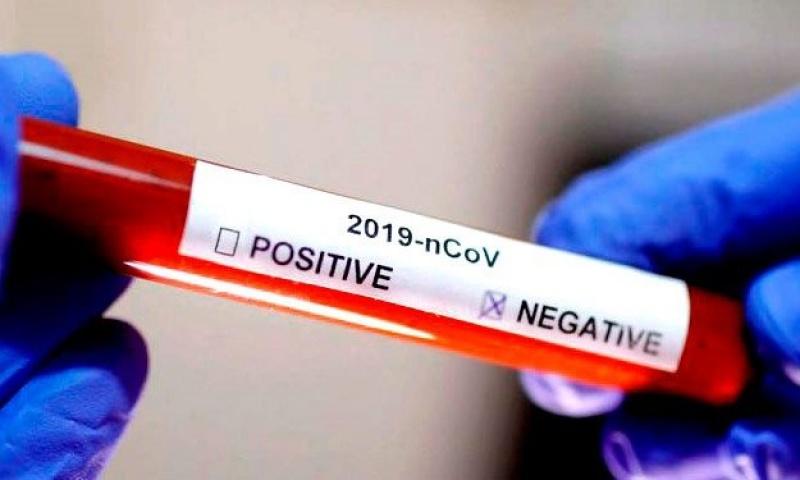 Mohammad Ayub (name changed), a 46-year-old resident of Raopura in Vadodara, Gujarat, has been undergoing dialysis three times a week for the past two years. Once a mechanic, he used to earn his living by repairing air conditioners and refrigerators. Ayub has now been confined to his home after kidney failure close to two years ago.
A month ago, Tricolour Hospital, where Ayub had been undergoing treatment for the past two years, refused to treat him further.
"The hospital authorities told me that I should get tested (for COVID-19) as the area I reside in was declared a red zone. Eventually, I got tested and the result of the test was negative but the hospital still refused to continue with my dialysis," Ayub told NewsClick.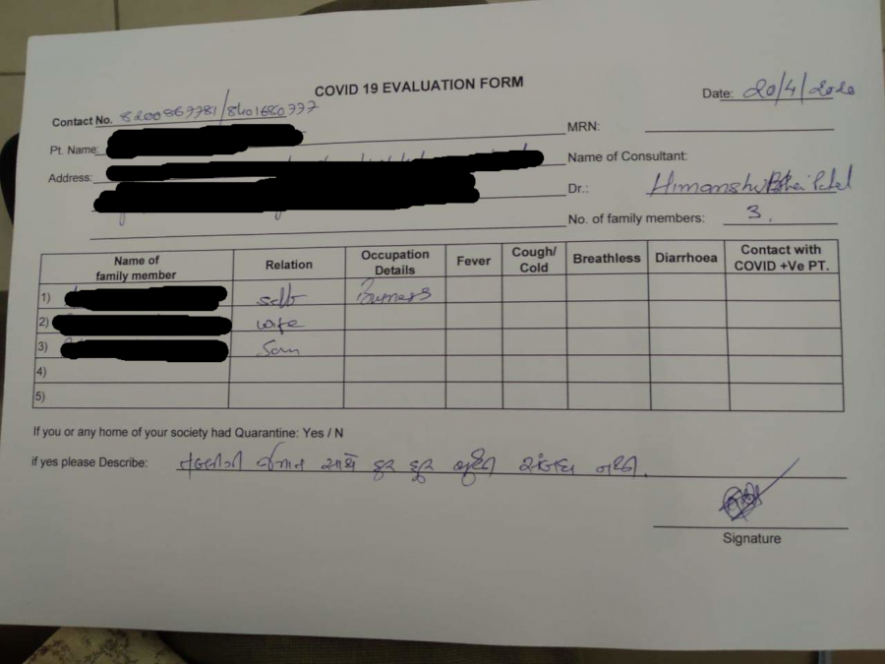 "After being refused treatment by Tricolour Hospital, I approached multiple private hospitals. All of them refused as well and told me to go to a government hospital. Eventually I approached Sir Saiyajirao General (SSG) Hospital where I was told that there was a waiting list of patients for dialysis. I enrolled and waited for my turn. I ended up undergoing only one dialysis session instead of three that week," added Ayub.
Ayub has been travelling to the Al-Mahmood General Hospital, a facility managed by the Al-Mahmood Trust in Jambusar, 53 kilometres from Vadodara, twice a week, to undergo dialysis.
"There is another patient who travels with me to Al-Mahmood General Hospital. He too undergoes dialysis twice a week like me. We share the cost of the ambulance. A doctor in Vadodara helped us with this arrangement," Ayub added.
"I am supposed to undergo three sessions of dialysis a week, but I cannot afford the cost or the hassle of travelling, so I decided to go twice a week. It has been a month that I have been skipping one session a week. I feel okay as of now, but do not know how long it will be before I fall sick," he added.
Ayub is not the only one who has been refused treatment by private hospitals in Vadodara.
"Three patients have been travelling to Jambusar along with Mohammad Ayub for dialysis after they were refused treatment by private hospitals like Tricolour Multi-speciality Hospital and Rhythm Heart Institute. The facilities have refused patients on grounds that the residential areas of the patients had been included in the red zone," said a Vadodara-based doctor who has been treating patients who were refused by hospitals.
"There are about 150 such patients who have refused by various private hospitals in Vadodara," said the doctor on condition of anonymity.
In another case from Ahmedabad, a patient who had been undergoing dialysis at Zydus Hospital has been made to sign a declaration stating: "Mera Tablighi Jamaat se dur dur tak sambandh nahi hai" (I do not have even a remote association with the Tablighi Jamaat).
"My uncle has been undergoing dialysis in Zydus hospital for the past six years now. The hospital staff knows him as he undergoes dialysis every week. Yet, after the Tablighi Jamaat incident, he is made to sign a form declaring the names of his family members and that his family has no connection with the Tablighi Jamaat. It happens every week. The hospital authorities have been putting pressure on him to shift to the Civil Hospital in Ahmedabad," said Abdul (name changed).
"The argument that hospital authorities come up with is that this will help them to assure other patients that they do not entertain members of the Tablighi Jamaat or people related to them," he added.
In Ahmedabad, the residents of Rakhiyal, a Muslim-dominated area of the city, are in fear after the death of 17-year-old Faizan who succumbed to diarrhoea in the Civil Hospital.
"Faizan died 20 days ago. He was a resident of Uttar Pradesh and lived here alone. He was taken to the Civil Hospital by his neighbours who were told that Faizan would be first tested for COVID-19, and only then would he be treated. He died four hours later. Days later, another lady from the same area died hours after being admitted in the same hospital. She was diabetic," said Wasif Hussain, a resident of the area.
"Muslims in the area now fear going to hospitals for any ailments. It is taking a toll on elderly people with diabetes and other ailments that need regular medical attention," added Hussain.
"In the last ten days, four people have died in my neighbourhood within hours of being admitted in VS Hospital. They were not admitted to the COVID-19 ward, nor were their families given any documents of any tests being carried out on them. People are scared and do not want to visit hospitals for any ailments," said Noorjahan, a resident of Juhapura, Ahmedabad.
Get the latest reports & analysis with people's perspective on Protests, movements & deep analytical videos, discussions of the current affairs in your Telegram app. Subscribe to NewsClick's Telegram channel & get Real-Time updates on stories, as they get published on our website.
Subscribe Newsclick On Telegram