COVID-19: Do We Really Know How Many Cases from the New Strain are in India?
The strain is not just confined to the UK but has affected over 31 countries already.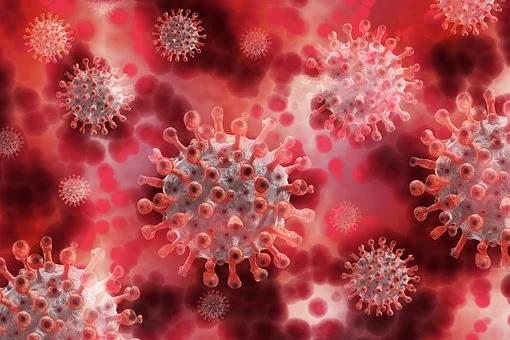 In the midst of an already disconcerting pandemic, an emerging threat has alarmed the world. The coronavirus has mutated into a new strain (SARS-CoV-2 VUI 202012/01) that originally emerged in the UK, one that scientists believe to be more contagious than other strains. A prelimnary study conducted by the Centre for Mathematical Modelling of Infectious Diseases in London estimated that the new variant is likely to be between 50% to 74% more contagious than its viral sibling.
The UK is experiencing an accelerated outbreak at the moment and has implemented strict measures to counter the new strain. The strain has not just been detected in the UK but has affected over 31 countries already.
India has also reported a few COVID-19 cases which were caused by the newer, more contagious strain. According to reports, the government says that we have recorded 71 cases so far. However, do we really know how many people in India have been affected by the new strain?
There are a few things to be kept in mind. The new strain was reported to have emerged in the UK back in September – over three months ago – and the resultant outbreak came about in the middle of December. India posed travel restrictions on the country on December 23 and government data says that about 33,000 passengers disembarked at various airports in India from the UK between November 26 and December 23. As a result, the possibility of the new strain coming into India earlier cannot be ruled out. Data on passengers who landed in India before December is largely unknown.
Prof. Gagandeep Kang, one of India's top vaccine scientists who works at The Wellcome Trust Research Laboratory at the Christian Medical College in Vellore, said she was apprehensive about an exact number. "We do not know how many cases we have but we have to remember that masks and social distancing decrease the spread of all strains, including the variants. What we should be doing is testing, tracing, isolating and watching for flare-ups. Sequencing will tell us what is circulating where and if the proportion of any particular variant goes up, control efforts will need to be intensified and monitored," she said.
To trace the new strain, sequencing the genome sample of the virus is of utmost importance alongside testing and tracking. Dr. Satyajit Rath, eminent immunologist associated with IISER Pune said that we do not have exact numbers. "We have not even been testing as widely, leave alone sequencing as widely as is necessary to answer this question with any confidence. So it is not simply a matter of tracking potentially-infected people, but of a larger lack of investigation. Also, the assumption that the variant virus can only have come from the UK is somewhat shaky too," he said.
There is the possibility that the new strain entered India much earlier than the restrictions were implemented and precautionary measures should not be ignored at this moment. Prof. Kang said that it was "quite possible. It has been around in the UK since September. But, it is important to remember that this is one variant and so far, all we know of a public health implication is increased transmissibility, for which control is in our hands to a large extent."
Rath also agreed that it was a possibility. "As we go ahead and sequence virus isolates in hopefully larger numbers, we will eventually get some indication about this 'point of effective entry'," he said.
The question that arises is whether India is likely to witness another serious spike in cases due to the new strain. The unavailability of precise data always results in an uncertain future. "But the likelihood of that could be better predicted if we had more detailed, more recent serosurvey data telling us what proportion of the population already has prior exposure and if we know what proportion of currently identified strains are already variants of interest," Prof. Kang said.
Experts believe that the government should adopt certain measures. "Good data is everything. Building on well conducted and documented testing we should trace and isolate. Clinical, epidemiological, sequence and laboratory data of spread and immune escape need to be examined in an integrated manner to design control and monitoring mechanisms and plan for the future," Prof. Kang said.
Rath also laid emphasis on a "much larger-scale systematic virus isolate sequencing." He added that already-existing measures like physical distancing and masks are essential.
Prof. Rath also raised a concern on the naming of the new strain. "We should not be referring to these variant strains as 'UK variant' or 'South Africa variant' just as we should not be referring to the virus itself as the 'China virus'. We should be referring to the first variant as 'SARS-CoV-2 VUI 202012/01' (maybe just 'VUI20201201' 'for short'?!), and to the second one as 501Y.V2, which is what they are called by the researchers who discovered them," he explained.
Get the latest reports & analysis with people's perspective on Protests, movements & deep analytical videos, discussions of the current affairs in your Telegram app. Subscribe to NewsClick's Telegram channel & get Real-Time updates on stories, as they get published on our website.
Subscribe Newsclick On Telegram