COVID-19: A Crisis of Multiple Paradoxes
Daniya Rahman speaks with Dr. Alok Sarin, practising Clinical Psychiatrist at the Sitaram Bhartia Institute of Science and Research, New Delhi.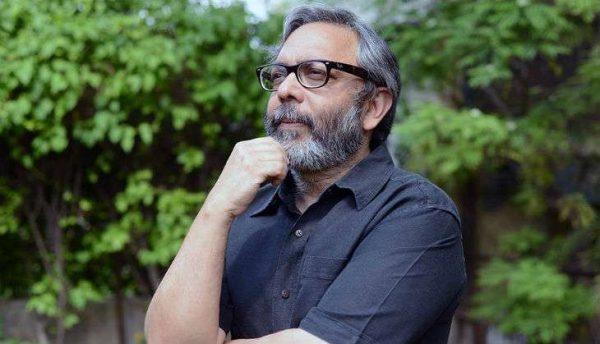 Image Courtesy: Catch News
The coronavirus pandemic and measures like social distancing and lockdowns have aggravated mental health issues across the world. The disease has brought, in its wake, heightened anxieties and insecurities. But while the pandemic has highlighted that health is an inherently social issue, conversations about mental health remain framed in individualistic terms.
Talk of "maintaining routine", "cultivating hobbies", "connecting with families" etc. remains disconnected from questions of social and economic privilege. In this context, Daniya speaks with Dr. Alok Sarin, practising Clinical Psychiatrist at the Sitaram Bhartia Institute of Science and Research, New Delhi.
Daniya Rahman (DR): In your professional opinion, do you think there is a need to revise the discussion around mental health? Can you suggest any effective coping mechanisms?
Alok Sarin (AS): I think it is important to recognise that there isn't one formulaic answer to this question and there can't be. Very often, when we look for answers, what we are actually looking for is a magic formula like solution. This is not possible. So the way that I look at this is that it is a crisis of multiple and diverse paradoxes. So starting from the paradox of social isolation, which, while necessary and vital for slowing down the spread of the infection, is the absolute antithesis of everything else. Isolation makes anxiety worse, it makes every latent fear that much more manifest, it increases every insecurity, it makes every fault line deeper and wider. It also blurs the boundaries between what we think of as people with mental health issues and the so-called "normal" people — people without mental health issues.
Most advice for coping with social distancing are formulaic — getting regular exercise, maintaining a schedule, being connected to people,  keeping busy, and nurturing hobbies like cooking. These mechanisms are important, but can also be seemingly trivial because the fact of the matter is that these are the solutions and coping mechanisms for the privileged.
But the fact is that this anxiety is still very real. What the pandemic has done is that it has made stark the divide between those who have privilege and those who don't. This does not mean that the privileged are not feeling vulnerable and this is another one of the paradoxes. Everybody across the board, regardless of privilege, is feeling mentally vulnerable — therefore, the mechanisms. In making sense of that world for myself, I have tried to factor in as many different aspects as possible. The necessity of the exercise, if compared with the very real need for sustenance that a migrant labour has, will not become any less real. Both are equally real.
So in many ways, I am trying to figure out, in my world, in my consciousness, both the recognition of my vulnerability and frailty — I do that cooking and maintenance of routine for myself and at the same time reach out as much as I can, in as many ways as possible for me, whether it is volunteering my time, or money, or effort. And here lies another paradox — a crisis of this nature makes us think small. It makes us think of our immediate surroundings — my family, community, and at the most, my country. I seal my borders to prevent the contagion from coming in,  but at the same time, unless I am able to factor in and think about the larger picture, unless I am able to move beyond the othering, the paradox of how thinking small, while seemingly necessary, is something that perpetuates the othering.
Also Read | Interrogating the Silence Around the Partition of India
While this is the strangest time in living memory for the majority of people — this is the first time that the earth is closed for good — this is not the first time the world is facing a pandemic. In many ways, the world has grown larger, denser, more populated, technologically advanced and that much smaller at the same time. There is no corner of the world which is untouched. And that is the next paradox. It is just a series of these amazing paradoxes but in a very real sense, these paradoxes are as illustrative of the human condition and they've always been. It's just that we have successfully, in this day to day monotony of life, ignored all of this. The need then is to be able to recognise the inherent paradoxes of the human condition, of the human connectedness with the world, with other human beings and the environment that we live in. Many people will ask how this is connected with, say, global warming or the environment? Of course it is. It is intricately connected. For far too long we have thought small and unless we are able to look beyond this, it's not going to change. For example, I and a colleague of mine are writing a paper on the plague and cholera at the turn of the century and we came across documents that talk of sanitation and the need for a proper bridge. These conversations have been happening forever and they seem to be imbued with greater significance and resonance now. Often when such crises pass, due to various reasons, we simply forget about them.
These are cycles of human histories and existence. We hope that we will learn through these conversations and attempts to unpack these concepts. Unless we take the opportunity — and I am not saying this is the last opportunity, the plague and the Spanish influenza have taken many more lives than the COVID-19 — and  learn to think beyond the category of caste and class and religion, maybe we will stop finding scapegoats, maybe we will stop blaming WHO for everything that happens. There is always hope.
DR: Have people been reaching out during the lockdown?
AS: So many people are reaching out. As I said I am going to the hospital thrice a week for video consultations and the number of people who are reaching out, to just talk and address their concerns, is very large. Many people have had breakthrough episodes, many are not doing well — it is an anxious time for everyone. And like all difficult circumstances, some people are able to cope and some aren't. There has been an increase in suicide rates in people who do not have COVID-19. The number of people who have gone into withdrawal because of non-availability of alcohol is also a real and pressing concern. And while it is difficult to say whether or not making alcohol available is a solution, the fact remains that dependence is a real thing, substance use is a real thing. There is no easy answer to this problem. How do I balance the need for containing the contagion and at the same time keeping myself as sensitive and compassionate as possible is the ultimate paradox. 
Also Read | Hunger and Communalism in the Time of Pandemic​
DR: The health workers are not only risking their lives everyday fighting COVID-19, they are also being shunned by so many for fear of being infected. The situation is very difficult for them right now. Is there any mental healthcare support system in place for them?
AS: As a doctor, without sounding naive and simplistic, it's not that it is something that I should do because it is my duty to do so. I think it is something I need to do as much for myself as for society because I am an integral part of society. In the hospital that I work with, we have started a system where we sit down every week and talk to them and it is a sharing of their anxieties and their concerns. Real concerns, not something like "What will happen if I get coronavirus?", but questions like, "Will my salary come at the end of the month?" or "What will happen to my parents? Will I be carrying the illness back home?" It is important to address these concerns. And I know that across the board, in many ways, health establishments are trying to do this. Is this enough? Far from it. But are efforts being made? Yes, they are and therein lies hope.
DR: Can you talk about the long term effects of the pandemic on mental health and how we deal with it as a society?
AS: There is no simple answer to this. Only time will tell. Times of crisis are when terrible things happen and absolutely amazing things happen as well. There are people who are stoning heath workers and people who are helping migrant labours. It is about which story I want to privilege, and the world will be full of myriad stories with different hues and that again is the paradox of the human condition. There'll be stories of passion and there'll be stories of hatred and we have to tell all those stories in the hope that we'll learn from them.
Get the latest reports & analysis with people's perspective on Protests, movements & deep analytical videos, discussions of the current affairs in your Telegram app. Subscribe to NewsClick's Telegram channel & get Real-Time updates on stories, as they get published on our website.
Subscribe Newsclick On Telegram