COVID-19: Study Claims Chemotherapy Drug could be Repurposed for Treatment, Caveats Remain
The study reported that Pralatrexate showed better efficacy in comparison to Azithromycin and Remdesivir. However, the cell toxicity in the case of Pralatrexate remains a concern.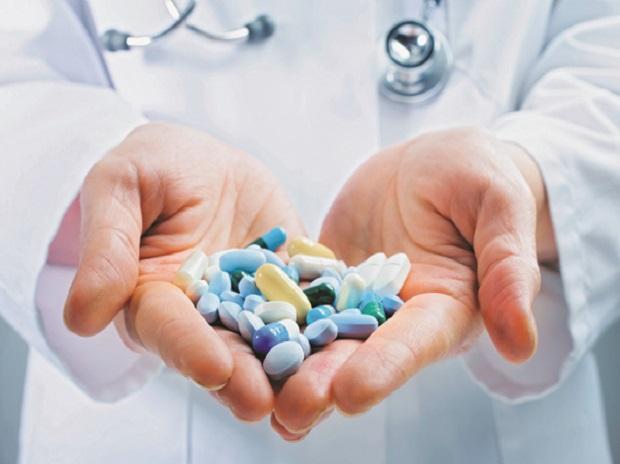 Representational Image. Image Courtesy: Business Standard
A recent paper published in the journal Plos claims that a drug, commonly used during chemotherapy to lymphoma patients, effectively inhibited SARS-CoV-2, the virus behind the COVID-19 pandemic.
The drug known as Pralatrexate was found to potently inhibit the replication of the novel coronavirus. The study analysed 1,906 approved drugs for probable candidates that could be repurposed for the treatment of COVID19.
It aimed to find drug candidates which could inhibit the RNA dependent RNA polymerase (RdRp) of the virus, a key enzyme which drives the virus' replication. Along with Pralatrexate, the study also found Azithromycin, a common antibiotic, to have effectively inhibited the virus' ability to replicate.
The study incorporated computational tools to screen potential candidates from a vast library of drugs under an in-vitro laboratory experiment. The researchers first performed a computational screening, then tested the candidates found in the in-vitro experiment – which had grown cells infected with the coronavirus – and then applied drug candidates in varying concentrations. They observed whether the drugs effectively inhibited the viral RdRp.
Satyajit Rath, an expert in the field and an adjunct faculty at the Indian Institute of Science Education and Research (IISER) Pune, said that the study was of much interest. "Its main novelties are that it emerges from an 'in silico' preliminary screening (software-based screening rather than real-life testing), it works very well in cell line-based testing, and it is already approved for use. It may well be reproducible in animal studies, although that remains to be tested," he said.
However, Pralatrexate is a drug used during chemotherapy; if used in patients without cancer it may lead to serious consequences. Such drugs are well known to have serious and, in many cases, long-term side effects.
"This is certainly an issue. Pralatrexate is known to inhibit an enzyme widely used in the body – dihydrofolate reductase. Blocking this enzyme's activity can lead to bone marrow suppression, for example, among other side effects,"said Dr. Rath.
The study reported that Pralatrexate showed better efficacy in comparison to Azithromycin and Remdesivir. However, the cell toxicity in the case of Pralatrexate remains a concern.
Dr. Rath agreed, mentioning that another issue was that the "authors (of the study) claim that Pralatrexate works 'better' to block SARS-CoV-2 than Remdesivir or Azithromycin do. This is correct; based on their data they show that it takes much less Pralatrexate than Remdesivir or Azithromycin to block the virus. However, their data also shows that Pralatrexate is also much more toxic to cells, which is cause for concern," he said. "Yet another point is that it is currently given as an injection, if I am not mistaken. This is unsuitable for widespread usage, especially in mild COVID-19 cases."
Even after much hype about the utility of Remdesivir in COVID-19 treatment, its efficacy is in doubt. The WHO said in November that it is not recommended.
However, the situation has more nuance, Dr. Rath said: "This uncertainty is related to an issue that keeps coming up all the time during this viral pandemic. The general experience is that even effective anti-viral drugs do not help very much to alleviate signs and symptoms of severe acute viral illness if they are given after the onset of severe illness; they are much more useful if and when given very very early during the course of the illness."
"This is consistent with the experience over the past year that antiviral drugs in the case of SARS-CoV-2, including Remdesivir, have by and large not been spectacularly helpful when given to people seriously ill with COVID-19. On the other hand, Remdesivir seems to reduce viral load if given early to people with mild illness. The problem for Pralatrexate in this context would be whether, as an injection, and with quite a few side effects, it would be practical and/or advisable to use widely on mildly-ill people," he added.
Get the latest reports & analysis with people's perspective on Protests, movements & deep analytical videos, discussions of the current affairs in your Telegram app. Subscribe to NewsClick's Telegram channel & get Real-Time updates on stories, as they get published on our website.
Subscribe Newsclick On Telegram