Climate Change Report: Rich Nations Fail to Help Weaker Countries, Instead Spend Billions on Halting Migration
According to the report, developed countries are constructing a ''climate wall" to check migrations by deploying heavily armed agents, developing sophisticated and expensive surveillance systems, unmanned aerial systems, etc.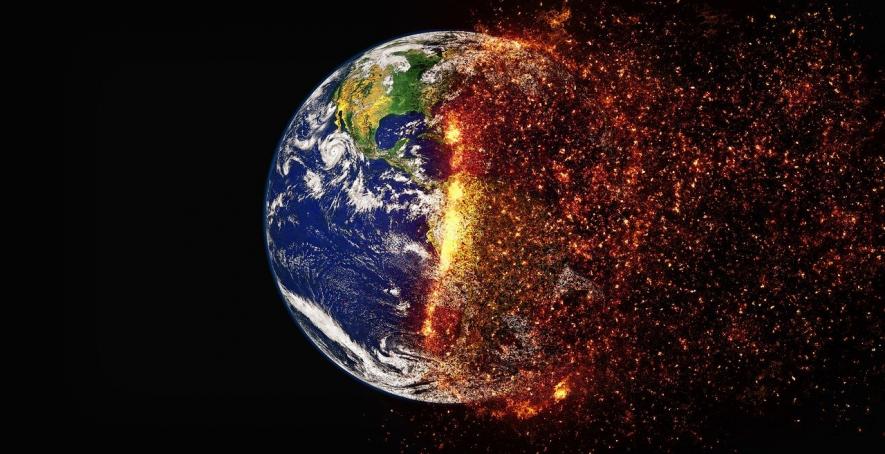 Representational image. | Image Courtesy: pixabay
Transnational Institute (TNI), a non-profit based in the Netherlands, has come out with a revealing report about the attitude of rich countries in helping weaker ones in the global fight against climate crises. The TNI published the report this week where it states that rich nations have not only failed in their pledges of providing support to weaker nations but instead have spent more in strengthening their borders.
More than a decade ago, when the negotiation of putting curbs on the use of fossil fuel began with the aim of mitigating climate change, rich countries agreed to spend about $100 billion a year to help weaker countries to move towards cleaner technology.
Instead, the rich countries, collectively responsible for emitting the majority of pollution into the atmosphere, are aggressively spendinging their budgets on militarizing their borders. They failed to provide economic help to weaker countries as they pledged, the TNI report said.
The report writes—"The world's top emitters are failing to provide necessary climate finance, yet seem to have limitless budgets for borders and immigration enforcement."
The TNI report is considered significant ahead of the UN's COP26 summit to be held from October 30 in Glasgow, Scotland.
Climate-induced migration is already a reality, where people migrate from areas that have suffered extreme weather conditions, droughts, floods, erosions and crop failures, to other places suitable for living. Millions of people from the poorer countries facing the wrath of climate change and the concomitant threat to their lives flee to wealthier nations. The World Bank recently published its report on climate migration where it stated that climate crises could lead 86 million Africans to migrate within their own countries by 2050. This, according to the report would impact Africa's economic recovery.
Scientists and researchers are putting forward the notion that global efforts in combatting climate crises can halt the tides of migrations induced by climate change. But, in reality, seven major economies—the US, Canada, Australia, UK, France, Germany and Japan are more interested in stopping migrants at their borders. The TNI report emphasises that between 2014 and 2018, these countries spent about $33 billion a year on maintaining border security while spending a meagre amount of $14 billion on providing assistance to weaker nations to help them fight climate crises.
The TNI report also highlights that the ratio is far worse for the US, where expenditure on border security is 11 times higher than that on climate assistance. Between the period of 2013 to 2018, the US spent about $20 billion on border protection by funding two agencies for the purpose of stopping migration, namely 'Customs and Border Protection' and 'Immigration and Customs Enforcement', the TNI report states.
During the same period, the US reportedly spent just over $1 billion a year on climate financing. Canada spent 15 times on border security than on climate crises mitigation while Australia spent 13 times as much.
According to TNI, developed countries are constructing a ''climate wall" to check migrations by deploying heavily armed agents, developing sophisticated and expensive surveillance systems, unmanned aerial systems, etc.
A better situation would have been to use the wealth of advanced nations to prevent climate changes that is responsible for leading people to migrate to other countries, the TNI emphasises. This would have been possible by cutting fossil fuel use and lending a helping hand to weaker nations to help them shift to renewables as well as to adapt to a changing climate.
Climate migration is not going to stop anytime soon as greenhouse gas emissions continue to be released unabated, but mass migration can effectively be managed with global cooperation, the TNI report argues.
Get the latest reports & analysis with people's perspective on Protests, movements & deep analytical videos, discussions of the current affairs in your Telegram app. Subscribe to NewsClick's Telegram channel & get Real-Time updates on stories, as they get published on our website.
Subscribe Newsclick On Telegram