COVID-19: The People Have Spoken, Now Modi Govt Has To Deliver
The day-long stay-at-home on Sunday and collective appreciation of service providers on March 22, clearly reflected how deeply troubled people are and want quick and effective government intervention.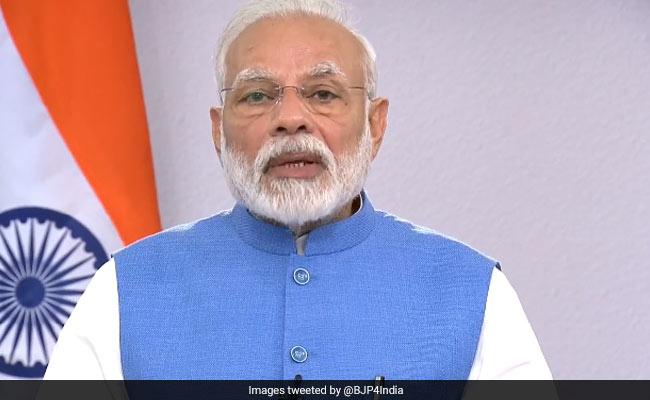 Going by reports from across India, the Prime Minister's call for a 14- hour stay-at-home or Janata Curfew on Sunday, March 22, was successful. It reflected the spiraling worry across the country over the novel coronavirus spread that has killed over 14,000 across the world. As of Monday morning, India had 415 reported cases and 7 deaths.
The second call of the PM to express appreciation of health workers, police personnel, delivery personnel and others who are performing their work in today's dangerous conditions also appeared to have been a resounding success, at least in urban areas, where most media attention was focused.
Both the Janata Curfew and the applause at 5 p.m showed that Indians are deeply troubled and fearful of the impending outbreak on a large scale. They are thirsting for strong and decisive leadership to guide and help them through this unprecedented crisis – one which hardly any living person has ever experienced. 
People realise that all the clichéd stereotypes and folk wisdom of warding off diseases is not going to be of much help. This virus is very, very contagious, survives a longer time on non-living surfaces, may incubate in humans for up to 14 days and causes symptoms that are easily confused with another viral disease, influenza or flu. Except that case fatality rate (number of deaths among confirmed cases) is much higher. And distress is much more. So, the worry is immense. 
There is an equally troublesome – indeed, terrifying – threat that is looming over Indians. That is the loss of incomes, or even jobs. This economic nightmare is being faced by all countries afflicted by the virus. But, in India, with low levels of wages, practically no social security, and already high joblessness, this threat has suddenly exploded into a reality.
So, the widespread acceptance of the Janata Curfew and the applause for service providers is both, an expression of deep worry and a seeking of collective solidarity. But there is one more thing that marked the success of Sunday's event: anticipation for effective measures to counter the COVID-19 threat, and all its consequences, including the economic disaster it is bringing already.
The 'stay at home' and the clapping was thus the people of India saying to the govt.: yes we will listen to you, but do something – quickly. 
Lockdowns – Do These Help?
The central government and most state governments have been announcing varying degrees of restrictions on of movement, and today, the health ministry announced lockdown in 75 districts, including seven of the Capital's nine districts, and many big cities. Indian Railways' passenger traffic has been halted completely. At last count, at least eight states have declared lockdowns. 
Globally, on Sunday, at least 1 billion people were in lockdown under orders from respective governments. About 35 countries were in full lockdown. 
But, there was a grim and timely warning by experts. Speaking in BBC's Andrew Marr Show, Mike Ryan, WHO Executive Director and one of their top emergency experts, said that just lockdowns won't help, what is needed is quick healthcare interventions.
"What we really need to focus on is finding those who are sick, those who have the virus, and isolate them, find their contacts and isolate them," Mike Ryan said.
"The danger right now with the lockdowns ... if we don't put in place the strong public health measures now, when those movement restrictions and lockdowns are lifted, the danger is the disease will jump back up."
The Indian government is betting on these lockdowns to somehow vanquish COVID-19. It is government policy, it seems, that isolating people through social distancing, and enforcing it by either voluntary compliance or by government, will break the chain of transmission of the virus.
So much so, these lockdowns are being declared for limited periods – like till March 31– in most cases. That's a week of stay at home. It is established now that the COVID- 19 causing virus can incubate for up to 14 days. To expect it to vanish from India in seven days is foolish, if not callous.
Testing? Healthcare Facilities?
Precious little has been done to conduct mass screening, hasten and widen testing processes and virtually nothing to bolster the creaking and decrepit healthcare system.
Although Indian Council for Medical Research or ICMR claims that it has capabilities of carrying out up to 60,000 tests every week, at present they are doing only about 15, 000. Why? Because the government policy was to test only those with symptoms who were landing up in hospitals or those arriving from abroad. Both are highly porous systems, as has been proved by the Kanika Kapoor case in which the Bollywood singer managed to get through the airport and then went about her party hopping life style with gusto. Now she is in isolation ward in KGMU Lucknow, while the city is in shutdown.
When the disease explodes, healthcare facilities will be overwhelmed, as tragically has happened in Italy. They too delayed quick intervention, despite examples of China and South Korea. Today, Italy is reporting a mortality rate of 8.6%, almost triple the expected rate. The latest death toll in Italy stands at 4,825, the highest in the world. These deaths are because of lack of facilities to treat COVID-19. Hundreds would have lived, if the government had moved faster, and earlier.
Indians are awaiting the reassurance from the government that  this will never be allowed to happen here. That's why the solidarity – in worry and, in anticipation on Sunday.
Get the latest reports & analysis with people's perspective on Protests, movements & deep analytical videos, discussions of the current affairs in your Telegram app. Subscribe to NewsClick's Telegram channel & get Real-Time updates on stories, as they get published on our website.
Subscribe Newsclick On Telegram