'Democracy More Contagious than the Virus': India's Crackdown on Activists Continues
Authoritarian regimes across the world are using the pandemic as an opportunity to pass draconian laws, suppress media freedom and shrink spaces of dissent.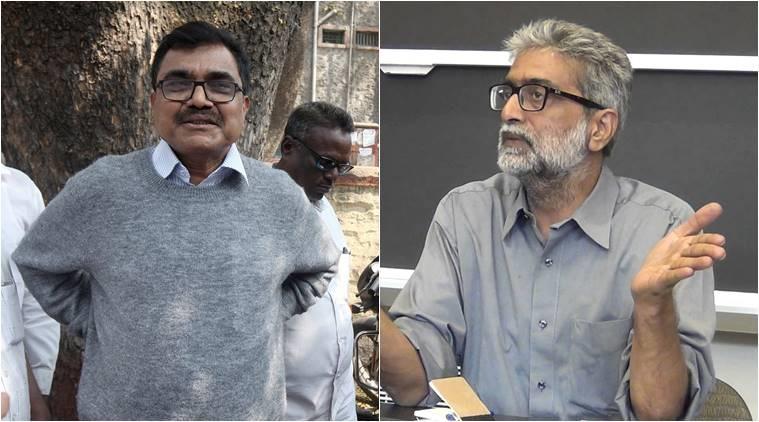 With the novel coronavirus posing a great challenge to healthcare systems around the world, some countries are also using the pandemic as an opportunity to build an architecture of oppression and consolidate more power. In India, the pandemic comes at a time where the country is faced with rampant Islamophobia, with the national capital recently witness to riots where members of the Muslim community were certainly worse off – all this happened with an ongoing agitation against citizenship rules in the backdrop.
As nations across the globe empty their jails, India arrested social activists and intellectuals Anand Teltumbde and Gautam Navlakha in cases pertaining to Unlawful Activities against the state. The arrests have been condemned globally and are being seen in line with the state's persistent efforts to clamp down on "activists, lawyers and journalists across the country" who have been "tirelessly raising issues of grave human rights violations" in India. Even as the pandemic rages, the state continues to hound those who raised their voices against the citizenship law, even while some have been coordinating relief work.
Exploiting the crisis for power
Faizan Khan from Delhi's Seelampur is studying to become a teacher. With the lockdown in place, he was out to distribute relief material to those who could not avail rations. It was when the police came to his house with questions about his links with the movement against the Citizenship (Amendment) Act (CAA). Khan has spent the last two weeks in police stations, filing bail applications and worrying about what awaits him next.
Khan told NewsClick that he was out to distribute food and relief material when the police came to his house looking for him. "An FIR was registered against me and several others which mentioned that we had instigated riots, given hate speeches etc. I am constantly hounded in police custody, being made to go from one branch to the other. I have suffered a lot of harassment; my phone was taken away, I was slapped and told that my life will be ruined. Every trick in the book is being used to frame us," he said.
Instances of crackdowns on activists like Khan are surfacing from across the country. Aligarh Muslim University (AMU) student activist Mohammad Amir Mintoee had been arrested by the Uttar Pradesh police from Jawaharlal Medical College where he was distributing food to the poor. He was active in leading a movement against police atrocities on AMU students in December 2019. Activists are trying to ensure legal support to Mintoee.
Uttar Pradesh's Advisory Board recently said that Aligarh's police and administration had filed a case under the National Security Act (NSA) against Dr Kafeel Khan. Khan, who has been in Mathura jail since January this year, was arrested for allegedly making a "provocative speech" to AMU students in December last year.
Over in the national capital, the Delhi Police's special cell issued notices to more than 50 members of the Jamia Coordination Committee (JCC). It was for their alleged involvement in protests against the CAA and the National Register of Citizens (NRC), which are said to have resulted in communal riots in North-East Delhi. Two student leaders of Jamia Millia Islamia have already been arrested in the matter.
Meeran Haider, and later Safoora Zargar, from the varsity were taken into custody for questioning. Most of those who have been served notices are students of Jamia.
Speaking to NewsClick, Jamia Coordination Committee member and student Chanda Yadav said: "Even during a global crisis like the coronavirus, the government is dragging people out of their homes, blaming students for instigating riots and turning a blind eye to hate mongers. This is absolute injustice and there is a sense of arbitrary behaviour on the part of the state. We have been traumatised since December with something or the other, and now with the virus, we feel doubly overwhelmed at the selected targeting," she added.
In Modi's India, the coronavirus crisis is being seen as an opportunity to ramp up the process of stifling democratic freedom. Kavita Krishnan of the Communist Party of India (Marxist–Leninist) Liberation told NewsClick that this is part of a wider phenomenon where countries across the world, "have used the pandemic as a pretext to intensify draconian laws and increase their authoritarian tendencies. Democracy is more contagious than the virus, this is why the states are doing everything in their capacities to stop democractic processes..."
Changing laws, suppressing media freedom
About a week ago, UP police officials covered nearly 700 kilometres from Ayodhya to Delhi to serve a summon to Siddharth Varadarajan, Founding Editor of The Wire, for allegedly making an objectionable remark about Uttar Pradesh Chief Minister Yogi Adityanath.
The move has been seen as an attempt to try and intimidate Varadrajan, whose news website is critical of the present regime. It is also an attack on people's right to know.
Speaking to NewsClick, activist Shabnam Hashmi said it was "shameful" that with a lockdown in place, "the police and state is targeting all those who protest against the state, the most glaring example being of Siddharth Vardarajan. Policemen drove from Ayodhya to serve a notice to him. Young students and many of those associated with anti-NRC protests are being hounded and arrested. This shows the vindictiveness of the state against voices of dissent."
Amid the lockdown, India saw another glaring development. In Jammu and Kashmir, warnings were issued to people against commenting and posting about the new domicile law. On March 30, the government came up with a new law for defining domicile for those that have stayed in J&K for 15 years or have studied in the UT for seven years and appeared for Class 10 or Class 12 examinations in the erstwhile state.
The Centre also amended the Jammu and Kashmir Civil Services (Decentralisation and Recruitment) in which a clause for domicile category was introduced to reserve jobs up to Group-4 in the government for residents.
In Jammu, people took to Twitter and other social media platforms to criticise the law and describe it as anti-youth, after which the police issued controversial instructions on social media usage.
India is currently facing criticism for low testing, using caste-based violence and Islamophobia as means to shift focus from the pandemic. The virus has not just disrupted normal lives and endangered healthcare but is exposing fault lines which are threatening the democratic fabric of Indian society.
Get the latest reports & analysis with people's perspective on Protests, movements & deep analytical videos, discussions of the current affairs in your Telegram app. Subscribe to NewsClick's Telegram channel & get Real-Time updates on stories, as they get published on our website.
Subscribe Newsclick On Telegram