Delhi Elections: People's Health Manifesto Shows What Political Parties Need to Focus on
The manifesto has recognised the setting up of Mohalla Clinics as a positive step, but pointed out that some key gaps remain in the functioning of the clinics, which need immediate attention.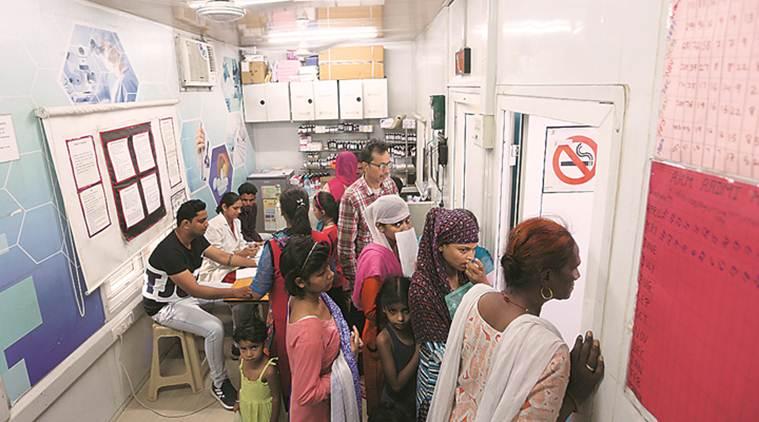 The Delhi state chapter of People's Health Movement India — the Jan Swasthya Abhiyan (JSA) — a platform of networks and organisations fighting for people's right to health and universal access to healthcare, released the People's Health Manifesto, Delhi 2020, right ahead of the Assembly election in the national capital, which is supposed to take place on February 8. The manifesto demands that the 'Right to Health and Health Care' for all people of Delhi be the overarching principle of health policy discourse in Delhi. The manifesto states, "We demand the provision of comprehensive, quality, accessible health services to every individual, free of personal payments."
In Delhi, the public spending on health has increased over the last few years. The government's expenditure on health is about 13% of the total expenditure, which is much higher than the average for other states. However, according to JSA, it is among the lowest in terms of percent of Gross State Domestic Product (GSDP) spent on health (0.65%). The People's Health Manifesto said, "Public health expenditure should be increased through general taxation to 2% of GSDP in the short term, to be increased eventually to 3.5%."
The manifesto has recognised the setting up of Mohalla Clinics as a positive step, but pointed out that some key gaps remain in the functioning of the clinics, which need immediate attention. According to the manifesto, in order to cater to at least a third of Delhi's population, there should be at least 4,000 mohalla clinics, which is 10 times more than the number of clinics currently functioning. It adds, "Furthermore, the MCs need to be integrated into the government health system more effectively, particularly for referral, preventive services, diagnostics, supply of medicines and regularised doctors and other health personnel."
The manifesto has also acknowledged the fact that Delhi government is one of the few governments to reject Ayushman Bharat - Prime Minister's Jan Aarogya Yojana (AB-PMJAY), despite severe pressure from the Centre. The manifesto describes AB-PMJAY as "the largest Public Private Partnership to use public money for private profit". It points out that Delhi's healthcare system needs a departure from the dangerous and expensive reliance on the private sector, including through public-private partnerships.
The manifesto also says that there are more than 10 government agencies and departments providing health services in Delhi, leading to limited coordination and referral. It said, "While the government health system needs to be strengthened, these various institutions need to be integrated into one coordinated system and made free for all the people of Delhi."
It also points out that a key step in strengthening the health workforce is filling up vacancies of various cadres of health personnel and ensuring better working conditions. According to the manifesto, there are huge vacancies of nurses, frontline health workers at various government hospitals and in health programmes. It says, "All the vacant posts need to be filled urgently, with special emphasis on nurses and various frontline workers including Domestic Breeding Checkers, sanitation workers, Aanganwadi Workers, ASHAs, supervisors and field workers etc."
It says that vacant posts create unmanageable workload for health personnel and compromises on quality of care and safety.
It also says that while the vacancies must be filled immediately, this should be done through permanent recruitments and interim measures of short-term contractual recruitments must not be resorted to. It adds, "Contractualisation makes workers vulnerable to violation of their rights, caste discrimination, gender based harassment, occupational safety concerns, as well as demands of bribes for work."
HEALTH: A POLL PLANK?
AAP, Congress, and BJP, the three main contenders in the Delhi ssembly elections, have all released their manifestos. AAP's manifesto, surprisingly, has barely any mention of healthcare. "Holistic healthcare facilities to be provided to every family through Mohalla Clinics and state-of-the-art hospitals" is one of the 10 guarantees of CM Kejriwal. Healthcare does not find any mention anywhere else in the manifesto.
The section in Congress's manifesto about healthcare starts with the AAP government's failure to spend 32.14% of the capital (planned) budget allocated to health until March 2019. It says, "The amount has either lapsed or been diverted, INC promises to spend 100% of budget allocations on health." It promises to open new hospitals, one every year. However, there is no mention of how they will find the staff for these new hospitals, as a lot of seats in the functioning hospitals are already vacant. They have also promised to regularise all ad hoc or contractual employees if they complete 500 days of service with or without break.
The first promise in the section on health BJP's manifesto is implementation of AB - PMJAY in the national capital. Another promise is that they will open 400 wellness centres in the city under the Ayushman Bharat scheme. They have also promised a 10% increase in the budget allocation for healthcare every year. However, none of these will matter if AB-PMJAY is implemented in Delhi, as it will deprive the poorest sections of the populace of free healthcare, as has been the case in most of the states where the scheme has been implemented.
Also read: Household Expenditure on Health Phenomenally High in Delhi: Survey
Get the latest reports & analysis with people's perspective on Protests, movements & deep analytical videos, discussions of the current affairs in your Telegram app. Subscribe to NewsClick's Telegram channel & get Real-Time updates on stories, as they get published on our website.
Subscribe Newsclick On Telegram