Delhi Riots: 'Shunned' by SDMs, No Compensation in Sight for Victims
Despite the Delhi High Court cracking a whip on the government, the victims and lawyers are struggling to get forms, are awaiting delayed verifications and battling apathy to receive compensation.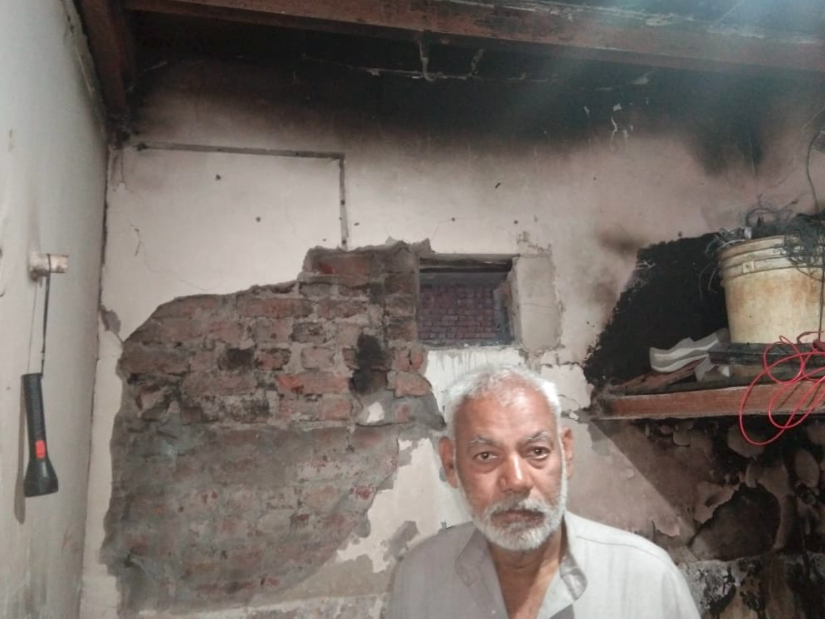 Amir, a resident of Khajuri Khas, lost his shop as well as two storeys of his house as both were set ablaze by a mob.
Five months after the Northeast Delhi riots, victims are struggling to rebuild their lives and restart their businesses as the compensation remains elusive. Battling logistical failures and government apathy, many are dependent on aid from civil society or have knocked on the court's door for their dues.
'Logistical problems with the portal, shunned away from the SDM's office'
Currently, less than one-third of the riot-affected who had applied for compensation have received the payment. According to Delhi Deputy Chief Minister Manish Sisodia, there are at least 2,000 compensation forms waiting to be processed at the various SDM offices in Northeast Delhi, while a few hundred have been processed. Victims say that there is no sense of urgency on the part of the government.
The Delhi government had announced a compensation up to Rs 10 lakh for the next of kin of those who died in the violence, Rs 5 lakh for permanent incapacitation, Rs 2 lakh for serious injuries, Rs 20,000 for minor injuries and Rs 5,000 for loss of animals. It had also promised Rs 5 lakh for completely damaged residential units, Rs 2.5 lakh in case of substantial damage and Rs 5 lakh in case of uninsured commercial units.
In cases of property damages, around 900 out of 2,700 claims have been rejected citing reasons such as "no damage as per assessment", "cases not falling in eligibility criteria". Another reason that has been cited is the "relieving of sector SDMs".
Twenty-eight-year-old Aadil ran a shoe store in the Maujpur main market. Videos of the shop being destroyed were shared extensively on social media, showing a mob emptying the store and leaving it completely gutted. Speaking to NewsClick, Aadil said, "We submitted the forms; we were later told that an inquiry will take place. It did; however, no process was followed after. With the imposition of the lockdown, we were left at the mercy of the district magistrate. When we approached the office, we were told to go away repeatedly. We don't know what the status of our application is anymore."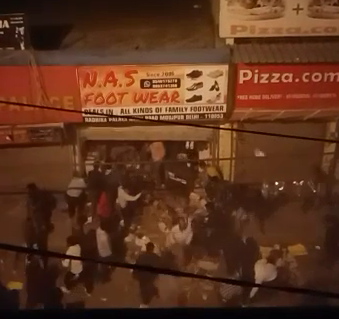 Despite an order from the Delhi High Court on June 22 to immediately accept claims for compensation by the riot survivors in the city, the sub-divisional magistrate (SDM) concerned has allegedly refused to move forward. With malfunctioning portals to file compensation claims, many victims have to rely on the SDM's office even as some have been allegedly abused and misbehaved with.
'No standard procedure, process riddled with discrepancies'
Mohammad Zakir, a hardware shop owner from the Gokulpuri tyre market, said, "We were told that our claims have been rejected and we would not be getting anything at all. I have had to take loans consistently from one source or the other. I have lost all my savings. We are trying to get back on our feet, but I feel hopeless."
Lawyer Mishika Singh, who has been working with the riot victims, explained, "There is no standard procedure in place for the compensation process. A lot has been left to the SDM to decide, which is problematic. It becomes more complicated where property is involved. With no proper rent agreement in place, many victims have been left in a lurch. With compensation inquiries pending, they are continuing to pay rent for the damaged property. If they try to repair or restart their business, there is the fear that the government will not deem their property 'damaged' and they will lose compensation."
She added, "With the lockdown, this process has taken a huge hit. Victims were informed that no forms were available during the entire period of the government-imposed lockdown. Not just this, those whose claims were processed, did not come to know of the final result until the lawyers intervened. In many cases, the victims were not aware that their claims had been rejected. However, no answer was given when the basis for the rejection was sought."
Even those who have received compensation are highlighting several issues with the process. Amir, a resident of Khajuri Khas, lost his shop as well as two storeys of his house as both were set ablaze by a mob. After a long tussle, he received a sum of Rs 4 lakh. Speaking to NewsClick, he said, "I lost all my documents, jewellery from my wedding, one that we had saved for my sister's wedding... We were told we will be receiving Rs 5 Lakh per floor, but we haven't received anything for the second floor. Moreover, despite getting the money, the loss that we have faced cannot be compensated for. My business is gone; my entire house will need rebuilding. I have an ailing mother with skyrocketing medical bills. How does one survive this?"
Get the latest reports & analysis with people's perspective on Protests, movements & deep analytical videos, discussions of the current affairs in your Telegram app. Subscribe to NewsClick's Telegram channel & get Real-Time updates on stories, as they get published on our website.
Subscribe Newsclick On Telegram