Delhi Violence: Injured Man in Viral Video, Who was Made to Sing National Anthem by Delhi Police, Now Dead
Following large-scale violence in North-East Delhi, the death toll has reached 42. Families still struggle to cope with what has been the worst sectarian violence that the capital has seen in decades.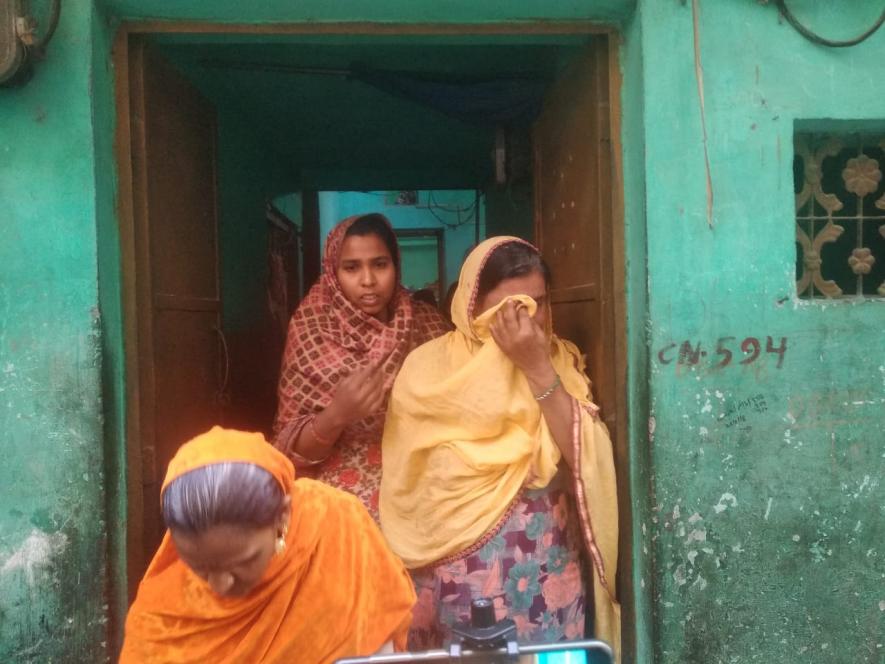 New Delhi: One among the group of five injured men, who were seen being asked to sing the National Anthem by members of the Delhi Police in a viral video, succumbed to his injuries on February 26.
The video, which began doing the rounds on social media platforms on February 25, was shot at Kardam Puri on the evening of February 24. It was a day after violence erupted in North-East Delhi following a provocative speech delivered by Bharatiya Janata Party (BJP) leader Kapil Mishra.
Faizan, a resident of Kardam Puri, died at Lok Nayak Jai Prakash Narayan Hospital's (LNJP) neurosurgery department. He was admitted to the hospital on February 26 in a critical condition with severe injuries.
The 22-year-old deceased, who used to work in a tailoring shop, had gone to pick-up his mother from a peaceful, indefinite sit-in staged nearby. The roadside protest was against the Citizenship Amendment Act (CAA), the National Population Register (NPR) and the proposed National Register of Citizens (NRC).
"Tension started simmering between the anti and pro-CAA protestors after the latter assembled near the demonstration site and began chanting objectionable slogans and tried to forcefully evict the demonstrators," Nasim, the victim's elder brother, told NewsClick. "I called Faizan and asked him to take our mother back home from the protest site. By the time he reached there, stone pelting between the two groups had already started. Aiming to disperse the crowd, the police fired tear gas shells. Caught in the dense smoke of the tear gas which causes temporary blindness, skin irritation and breathlessness, Faizan his way and reached the side where the police stood. He was caught and thrashed mercilessly," added Nasim.
All the five men seen in the video were grievously injured and bleeding, he alleged. "Instead of taking them to the hospital, they were made to lie on the ground and chant 'Jana Gana Mana' (the national anthem) and 'Vande Mataram' (the national song) by the security forces. The video shows them crying in pain, but it did not move the cops who kept torturing them," Nasim alleged.
Nasim said that the five men were later taken to the police station and locked up. He added that after he learnt of the incident, he reached the police station. "The cops told me that my brother would be released the next morning," said Nasim. When his brother did not return, Nasim said he went back to the police station where he was asked to return to. "Finally, they released him on Tuesday (February 25) evening. We took him to LNJP Hospital the next day . But it was too late. He breathed his last on Wednesday Night (February 26)," Nasim said.
He said he does not know what happened to his brother in police custody. "Had the police released him the same evening or admitted him to a hospital after he was caught, he would have been alive today. He could have been questioned after treatment," Nasim said, raising serious questions of the police's conduct.
Faizan's mother was inconsolable and the entire family and neighbours were waiting for the body to be handed over to them for final rites. "The police killed my son. He was injured but not taken to a hospital. Instead, he was beaten up and made to sing national anthem," she said, her voice choking and tears rolling down her face.
Faizan's body is at the mortuary in LNJP Hospital for a post-mortem examination, and will be handed over to the family in the coming days.
The family's neighbour Imran Bharti said that when the police released Faizan, he was struggling to survive. "Due to the tension on the streets, he was rushed to the hospital with a lot of difficulty," he added.
Forty-five-year-old Kausar Ali, a painter by profession, can also be seen in the video. His son Tariq Ali said he got a call at about 10 p.m. on Monday (February 24) with the caller telling him that his father had been injured and was admitted at Guru Teg Bahadur Hospital. "I rushed to the hospital where he was undergoing treatment. Later, I saw the video clip on Facebook and spotted my father in the group," he said.
Asked how his father was apprehended, Tariq said that he was stopped when he was returning home (Kardam Puri) from India Gate. "Presuming him to be a rioter, the police caught him while he was trying to cross Kardampuri culvert (where the peaceful anti-CAA protest was going on) to enter our colony. He was first taken to the police station and then admitted to the hospital on Monday night," he told NewsClick.
When asked for his response, Ved Prakash Surya, Deputy Commissioner of Police of North-East district, said the "matter is under investigation".
TALES OF THOSE WHO LOST THEIR NEAR AND DEAR ONES
An uneasy calm still prevails in the violence-hit areas. The Delhi Police, Rapid Action Force and other reserved police forces have been deployed there in large numbers. Burnt, looted and vandalised homes and shops and torched vehicles bear testimony to the madness that unfolded earlier this week.
Thirty-two-year-old Babbu, a resident of street number 18 of Shri Ram Colony in the violence-affected Khureji Khas, died in the riots. The auto-driver was caught by a mob and lynched while he was returning home after dropping off passengers. He was not aware that the area had fallen prey to mayhem.
"He was the only bread-winner from our family. Who will take care of his three young children?" asked Babbu's father Salim, who is paralysed. The eldest of his three children is just a three-and-a-half-year-old. The family lives in a rented house. "He was caught by the frenzied mob and brutally beaten up. The rioters left him only after he fell unconscious, presuming him to be dead. When the police chased the crowd, my elder son and others from the colony rescued and rushed him to GTB Hospital where he died after three days," Salim told NewsClick.
An emotional Salim has many questions, and a simple message. "What damage did we caused the rioters? What have we done to Hindus? What have Hindus done to Muslims? Nothing… Then, why are we killing each other? What is happening is wrong. It is not going to serve any purpose. Many lives have been lost. Families have be shattered. All I have to say to the rioters is that what they are doing is not right. Please maintain restraint and let us give peace a chance."
Get the latest reports & analysis with people's perspective on Protests, movements & deep analytical videos, discussions of the current affairs in your Telegram app. Subscribe to NewsClick's Telegram channel & get Real-Time updates on stories, as they get published on our website.
Subscribe Newsclick On Telegram