Will New Labour Code be Able to Decode Interests of 39 Lakh Domestic Workers?
The government's labour reform process aims to merge several labour legislations into four codes. The question, however, remains is whether the codes will address specificity and interest of each category of workers.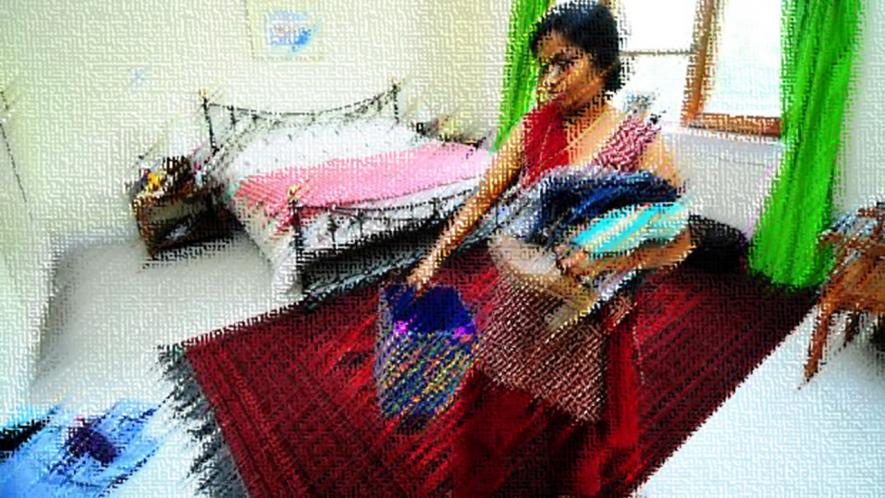 Representational image. | Image Courtesy: Livemint
Different Names, One Fate
"I work for 4-5 households a day. My work involves cleaning of utensils, washing clothes, mopping and sweeping the floors. I also tend to farm animals- cows and buffaloes, 17-18 in number per house. I clean the animal shed, bathe the buffaloes, remove the dung and get it ready for fuel cake etc,'' says 45-year-old Harvinder Kaur of a village in Mansa district of Punjab.
Kaur is surprised when told about the government wage schedule and that she is entitled to a minimum wage which is fixed hourly. She has no idea what minimum wage is and how it has any bearing on her earning.
Like Harvinder, there is Gurmeet, Harsil, Narinder, and several other rural domestic workers of Punjab who, on an average, work 6-8 hours daily and are being paid as low as Rs. 200 to 500 per month. These women workers have no inkling about the state scheduled wage list and that they are entitled to minimum wages.
Amrita, 19, was very happy and excited when she travelled to Delhi from Himachal Pradesh for the first time with the placement agency agent. She was told that her pretty looks can fetch her front office or marketing roles in NCR region. But her big city dreams fell flat when she was contracted out for cleaning public toilets in malls. Amrita has little information on minimum wages and has no idea of Provident Fund or any others statutory benefits she is entitled for.
Also read: 'Proposed Labour Codes Will Further Destroy Workers' Rights'
Aasrita, 24, migrated with her family from the drought-prone area of Andhra to the big city imagining a better life there. The meagre income of her husband, who worked as a daily wage labourer forced her to take up domestic work in apartments. She is new to domestic work and often faces harassment at the hands of local security personnel in apartments and suffers losses because of her poor wage negotiation skill.
Muskan dropped out of school when her slum was evicted in Pune. Her mother was a domestic worker and she later engaged her into it as well. Twelve-year-old Muskan can cook and wash both. Her mother knows, engaging children into domestic work is not right but financial constraints have pushed the family to make their daughter work. Muskan is paid less as she is not an adult. 
Shammi works as a domestic worker in 6 houses, she lives in a rented shanty in Mumbai. She has no memory of her journey back from village several years back. All she can recall is a 'kaka' who got her and other girls from village in pretext of work and then he himself got arrested for some crime she has no inkling off. Since then, Shammi has been working in houses to stay afloat. She has faced all forms of harassment living alone in the big city.
The Long Road to Legislative Protection
The National Sample Survey stated that there are around 39 lakh people engaged in domestic work in India, out of which 26 lakh are women and girls. These women due to lack of skills and any other opportunity take up domestic work to supplement family incomes. Most of them have informal engagement with the employers and take the support of the local community mechanism to seek work. Nowadays, the placement agency system has given way to App based services, which promise referrals to prospective employers, charging them exorbitantly but not passing benefits to the workers.
Over the years, various social organisations and the national domestic worker movement have been instrumental in generating awareness, mobilising and organising domestic workers and highlighting their issues in various platforms. In West Bengal and Telangana, such organisations have taken up the trade union route and have been able to garner the state's attention towards the discourse on social security and protection. Whereas, in another spectrum in a state like Punjab, domestic work, even though is part of the state wage schedule, but due to lack of awareness at community level these workers continue to be exploited.
Also read: Domestic Workers' Right to Form Trade Union: Delhi HC Issues Notice
In recent years, there have been efforts by state actors in terms of introduction of Private Bill, the Domestic Workers Welfare Bill 2016 in Parliament and the drafting of the National Policy for Domestic Workers by the Ministry of Labour and Employment. The domestic workers movement, however, has been advocating for a specific legislation to protect their interest and address specificity of their issues.
In the midst of this struggle, the last session of Parliament saw the passage of the Wage Code Bill and Code on Health and Occupational Safety. Both these legislative frameworks advocate for their outreach to all kinds of workers including domestic workers. What, however, is yet to be seen is how these codes will be enforced in the interest of a domestic worker in someone's house as for a domestic worker that is their 'workspace'. While the legislative mesh remains tangled, these workers, particularly, women and young girls in domestic work will to continue face harassment for wages and insecure working conditions.
** Names of domestic workers in case study have been changed.
The author works at ActionAid Association on issues of informal women workers.
Get the latest reports & analysis with people's perspective on Protests, movements & deep analytical videos, discussions of the current affairs in your Telegram app. Subscribe to NewsClick's Telegram channel & get Real-Time updates on stories, as they get published on our website.
Subscribe Newsclick On Telegram