Educated Muslim Women Term Hijab Verdict 'Judicial Overreach'
What is essential and non-essential in religion is outside the jurisdiction of courts, the women have said.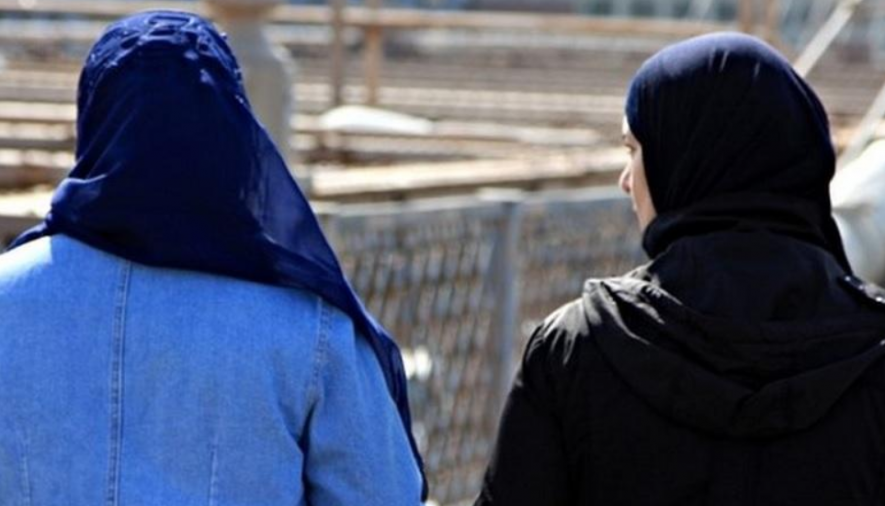 New Delhi: Several educated Muslim women have termed the Karnataka High Court's (HC) judgment on the hijab as "judicial overreach" and "against personal freedom".
"What is essential and non-essential in religion is outside the jurisdiction of courts. The court's verdict is a glaring example of a judicial overstep," Amina Kausar, a US-based IT entrepreneur and activist, told Newsclick. "The Constitution gives every individual the right to wear whatever he/she wishes. The decision contradicts Articles 14, 15, 19, 21 and 25."
While Article 14 states that the government shall not deny to any person equality before the law or equal protection of the laws, Article 15 prohibits discrimination on grounds of religion, race, caste, sex, place of birth or any of them. Article 19 ensures freedom of speech and expression, Article 21 states that no person shall be deprived of his life or personal liberty except according to procedure established by law and Article 25 guarantees the freedom of conscience and free profession, practice and propagation of religion.
The hijab controversy erupted on January 1 when six Muslim students of Government Pre University College for Girls, in Udupi, Karnataka, were allegedly denied entry for wearing headscarves. They staged a sit-in in front of the college and demanded entry. Soon, they were joined by other Muslim girls and the protest against the hijab ban spread across the state in the next few days.
To counter the agitation, Hindu male and female students waving saffron flags and wearing scarves launched demonstrations. A Muslim student wearing the niqab was heckled by youths wearing saffron scarves and shouting 'Jai Shri Ram" at PES College of Arts, Science and Commerce, in Mandya, in February. She shot back saying, "Allahu Akbar."
After the Udupi college refused to reconsider its decision, a bunch of petitions was filed in the HC on January 31 wherein Muslim students pleaded that their constitutionally-guaranteed right to wear hijabs in classrooms be restored. The matter was first heard on February 8 when the state government defended the ban on hijab in classrooms citing the Karnataka Education Act, 1983.
After hearing the petitioners and the state government, a Full Bench of the HC presided over by Chief Justice Ritu Raj Awasthi held on March 15 that "wearing of hijab is not a part of essential religious practice in the Islamic faith and thus, is not protected under Article 25 of the Constitution". The three-Judge Bench observed that the prescription of school uniforms by the state and restriction on wearing the hijab were "reasonable" and constitutionally permissible, which the students cannot object to.
Subsequently, the verdict was challenged in the Supreme Court, which on March 24 rejected pleas seeking an urgent hearing in the matter. Following the HC's verdict, the Karnataka government ordered making uniforms compulsory while writing class 10 board exam, which began on March 28. A large number of Muslim girls boycotted the exam.
Though the "hijab is an essential practice in Islam", Kausar said, there are "different understanding of it". "But how can the court interfere and explain its essentiality or non-essentiality in the faith? It was supposed to decide the matter only on merits," she added.
Kausar alleged that such controversies erupt "every now and then" because a vast majority of the population is upset about the increased participation and excelling of Muslims, especially women.
"These girls are not breaking any law or violating any dress code. The objection to Muslim girls covering their heads is another step of saffron forces to further humiliate the community by using the state machinery. Some argue that wearing the hijab is a sign of oppression. They must understand faith, modernity and progressiveness can go hand in hand," Kausar said.
With her raised fist during a recent press conference in the national capital, hijab-clad Nabiya Khan, an MA in modern history from Jamia Millia Islamia, said that it is for "jurisprudence, not the judiciary, to state what is essential in Islam". Muslim women will contest the HC decision in the apex court and politically on streets, she added. 
"In the first place, it is not under the jurisdiction of a court to state what is essential and non-essential in any religion. It is an infringement upon the personal freedom of an individual. No civilised state interferes in individual liberty. It is for the judiciary to state whether 'freedom' hurts the sentiments of others or causes public disorder. And lastly, it is against the Constitution, which guarantees the practice and propagation of the faith. The girls simply wear headscarves with school uniforms—which in no way hurts or provokes anyone," Khan added.
Khan feared that the verdict has put Muslim women who wear the hijab or veils in danger as they could face increased discrimination in public places. "The discrimination against Muslim women who wear the hijab is not new. But the court verdict has given the harassers a legal sanctity," she alleged.
Huma Masih, a student and an activist who was also present at the conference, said that the verdict will also impact other marginalised groups, religious minorities and ethnic groups. Calling out women's rights groups for their "double standards", she said, "National Women's Commission chairperson Rekha Sharma had welcomed the verdict but when Muslim women were publicly forced to remove their hijabs, she was mum. Isn't it hypocrisy?"
Asked if it is a religious or constitutional battle, Masih said that "it's both". "When the court says hijab is not an essential practice of Islam, it becomes a religious fight. And when it says girls cannot object to hijab ban, it becomes a constitutional issue as the Constitution guarantees personal freedom, equality before law and the right to practise and propagate a religion," she said.
Asked how the verdict affected her personally, Masih said that the judgment had a "multi-pronged influence" on her life. "It has made me vulnerable and unsafe at public places as it has in a way justified all kinds of bullying."
Sobia Fatima, a physiotherapist at the geriatrics medicine department of the All India Institute of Medical Sciences, New Delhi, told Newsclick that the hijab is a "part of her attire" and she never felt the need to remove it. "I studied in Punjab and Delhi but no one even questioned my choice of earing the hijab. Those who object to it are perhaps unaware of the basic rights in a democratic country. We can't be questioned on what we choose to wear on our head," she added.
A few women view the ban as an attack on Muslim identity as women in other religions also wear their religious identities. "The hijab is integral to Islamic faith and culture—we have the right to wear it. Why the people and the government have no problem with religious symbols such as tilak or turbans?" asked Eram Khan, a corporate finance specialist at Ericsson, adding that "secularism does not mean negation of a particular religion but respecting all religions".
Get the latest reports & analysis with people's perspective on Protests, movements & deep analytical videos, discussions of the current affairs in your Telegram app. Subscribe to NewsClick's Telegram channel & get Real-Time updates on stories, as they get published on our website.
Subscribe Newsclick On Telegram