Why the Media is Confused About 2019 Poll Outcome
Elections cannot be predicted sitting in Mumbai or Delhi or by parachuting in high-profile constituencies.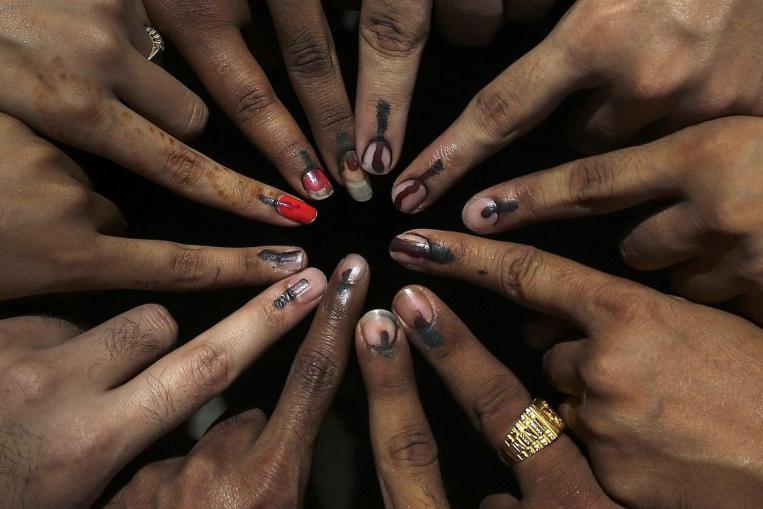 Representational image. | Image Courtesy: NorthEast India
A few days ago, I bumped into a senior journalist in a newsroom. The fourth phase of polls had concluded, so the chat was obviously about election results.
"Either Modi will get absolute majority or he will go down to 170, "he predicted smilingly. "What does that mean?' I asked. He shrugged.
I have met three more political journalists in the past week, unsure of the outcome. In fact, predicting the results has become more difficult with every phase of voting, one of them told me. I don't blame them.
When voters refuse to speak their mind, assessment of the public mood becomes a bit of a riddle, quite contrary to the way 2014 elections panned out. Five years ago, it was a clear Modi wave. He enjoyed unprecedented support from all sections of the society. People wanted a change, and the sentiment was visible.
In 2004, the media may have been wrong, but they were not confused. In fact, most of the surveys predicted a clear win for Atal Bihari Vajpayee's 'Shining India' campaign. Journalists were not unsure, like they are today. There is no trace of a Modi wave. His speeches are getting shriller by the day, at times flirting with desperation. His jibe at late Prime Minister Rajiv Gandhi, calling him 'bhrashtachari no.1' (corrupt no.1) or to say the 'Congress dreams of killing me' smacks of paranoia. His public gatherings are not as impressive as in 2014.
Yet, some of the experienced reporters see an undercurrent in favour of Modi. Is it based on ground reality or are they under the influence of Modi-Shah's propaganda machine? Over the past five years, I have seen editors, reporters believe Modi and Shah are invincible. Is it clouding their judgment? It is a real possibility when you are too close to power.
Reporting an election is tricky. Your assessment depends on the people you meet and their socio-political background. Voters in metros and tier-two cities are usually more vocal. Even in villages, upper caste or the dominant caste is forceful in its opinions. Most of whom vouch for Modi. But it does not reflect the mood on the ground. We need to be mindful of the silent voter and wonder if they are being under-represented. Over the past two decades, a fact conceded by pollsters, Bahujan Samaj Party (BSP) leader Mayawati has been consistently under-estimated, because her voters are not as vocal.
We are told that voters are upset with chief minister Yogi Adityanath in Uttar Pradesh but endorse Modi. Same with Rajasthan or Madhya Pradesh. But are voters so naive not to understand the relationship between the central and state leadership? Are voters, not comfortable with disclosing their preferences, misleading the media? Or are journalists imposing their biases on voters?
In Maharashtra, the Vidarbha is the region where most of the farmer suicides have happened in the past five years. In 2014, all of the 10 Lok Sabha seats went to BJP, hoping Modi would change their lives. This election, the anger amongst the agrarian community is at an all-time high. However, it remains under-reported in the mainstream media. The victims of the agrarian crisis are likely to express their anger in the polling booth, not in front of the camera.
Every survey has cited unemployment as the biggest poll issue, with first- time voters being particularly vocal about it. Yet, we are told it won't influence the voting behaviour drastically, for the TINA (there is no alternative) factor could prevail.
This is true to some extent, but there is always an alternative at the state or constituency level, if not at the central level. The Opposition may not be united on a national level, but they can fight their battles locally, as they did during various by-elections.
I know Modi and Shah are masters of publicity and marketing. I definitely know they have taken over most of the media that influence voters. But I still trust the wisdom of the Indian voter. Time and again, they have proved us wrong, and sprung a surprise.
Journalists may come under political pressure, but voters have thrown out the biggest politicians of the country. We cannot predict the elections, sitting in Mumbai or Delhi or by parachuting ourselves in high-profile constituencies. The so-called nationalist narrative is created and spread by media outlets who want to help the ruling dispensation. Nobody is bothered about what voters really want.
No, I don't have a number in my mind. But I expect the voters to express their dissent decisively. Local factors will play a major role in this battle. The accepted narrative is that Modi would lose his majority and would need allies to form a government. The extent of the dent would be determined on May 23. After all, a weaker Modi and a stronger Opposition is not a bad idea.
Get the latest reports & analysis with people's perspective on Protests, movements & deep analytical videos, discussions of the current affairs in your Telegram app. Subscribe to NewsClick's Telegram channel & get Real-Time updates on stories, as they get published on our website.
Subscribe Newsclick On Telegram