What People Expect from Election Results
Although attention is on which party will rule India, the real question is what the new rulers will do about some key issues.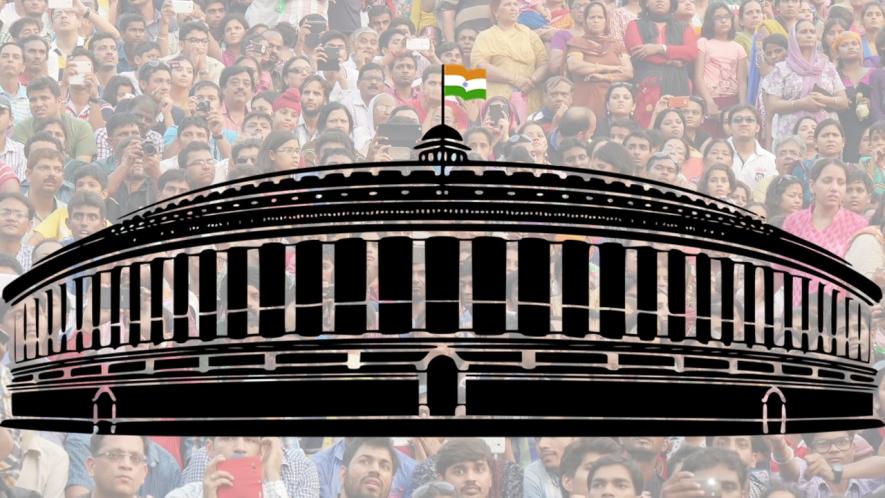 Aside from the natural curiosity about who will win the elections, there is a muted sense of expectation that the new government will solve some of the intensely disturbing and destructive problems that people have been facing for the past few years. 'Muted' because, sadly, people in India have not much hope from governments – not because they are cynical or uneducated, but because they have been betrayed by successive governments.
Still, since we live in times where elections are fought on promises or claims of achievement, people do continue to hope that the installation of a new government will see some change in their otherwise onerous lives.
So, what is it that the people are expecting from the new government likely to emerge after tomorrow's results? Here are a few key issues, often forgotten in the heat and dust of campaigning, or often treated with such superficiality by dominant political parties that they lose any credible meaning.
Joblessness
Although this was reported as the top worry by voters in surveys across the country, it was completely sidelined by the ruling party in its campaign. The opposition parties did raise it but most of them, except the Left parties, had nothing much to offer as concrete plan for giving employment. Faced with this near-unanimous playing down, the raging unemployment in the country (pegged at nearly 7% for several months now by Centre for Monitoring Indian Economy (CMIE) is the most important issue that the people want addressed. Interlinked with this is the equally destructive under-employment problem, that is, the fact that lakhs of people may be technically employed, but they are getting seasonal work, or work for very low wages. Education is no longer helping youths get jobs with a dignified level of salary. The ruling BJP-led NDA has, of course, been claiming that the jobs issue is a non-issue since PM Modi has ensured that there is no crisis. What will they do if they come to power? And, what will the opposition do if they are the winners?
Also read: Meanwhile, on the Jobs Front…
Farmers' Incomes
This is an equally gigantic crisis engulfing the country. In this case too, the incumbent BJP has been claiming that it has already raised farmers' incomes by giving them 1.5 times the cost of production, and also the PMKISAN dole of Rs 6000 per year. Clearly, this has not resolved the problem. Again, the BJP had no plan or policy about this key issue while the leading opposition parties (barring the Left) had promises of higher income support only. With this kind of band-aid, the deep pain of farmers and agricultural workers cannot be assuaged. Their debt is mounting unabated and natural calamities like the current drought in Maharashtra, Gujarat etc. are lethally driving down their living standards. So, one of the biggest expectations is that the new government will somehow adopt a new policy for easing this agrarian crisis and save the vast farming community from further ruin and pauperisation.
Social Justice
The past few years have seen an aggravation of caste-based violence and discrimination, with lynchings, horrendous atrocities that are filmed and circulated, rapes and killings on Dalits and Adivasis. There have been attempts to dilute the protective laws against caste atrocities, with slow government response smacking of complicity. Rights of tribals on forest lands that were protected by law (even if half-heartedly implemented) have been snatched away. Not just these oppressed sections but other compatriots too have been greatly disturbed by this slide into a kind of Manuwadi purgatory. There is fervent hope that this slide is checked, Constitutional rights of all oppressed sections especially Dalits and Adivasis reinstated, and political will rejuvenated to ensure social justice.
Communal Strife
The past few years have also seen a rapid pushing of minorities to the margins, terrorising them through majoritarian violence and open espousal of a so-called Hindutva ideology. Communal riots have increased steadily, violence in the name of cow slaughter takes place with impunity, and religious festivals have become exhibitions of armed supremacist chest thumping. For most common citizens, this kind of social atmosphere and life is unpalatable and unacceptable. There is expectation that the new government will bring back the amity and harmony among various sections of people and reassert the vibrant diversity of India.
Also read:  So Many Chowkidars, Yet Look at the Scale of Loot
Peace not war
In the past few years, and especially during the just finished election campaign, a strident jingoism became the calling card of the ruling BJP. So much so that a terror strike that killed 40 soldiers was turned into a key election plank, burying the fact that such incidents increased during the BJP rule. Whatever be the case, the people of India prefer not just safety from terror attacks, but also peace with neighbours and definitely, less of war drums. They can see that this was an election issue – and many would have got swayed by it, perhaps – but do they want war as a way of life? Definitely not, and hence, they expect the new government to start steering India towards a more sovereign and peace-loving path rather than the present militaristic/jingoistic one. This will also – hopefully – help focus attention on the country's burning problems, people feel.
These are some of the hopes of people as they wait for the results on May 23. Will they be fulfilled?
Get the latest reports & analysis with people's perspective on Protests, movements & deep analytical videos, discussions of the current affairs in your Telegram app. Subscribe to NewsClick's Telegram channel & get Real-Time updates on stories, as they get published on our website.
Subscribe Newsclick On Telegram