FATF Gray List: Why Indian Lobbying Against Pak Had to Fail
Pakistan's economic collapse would endanger India in Kashmir.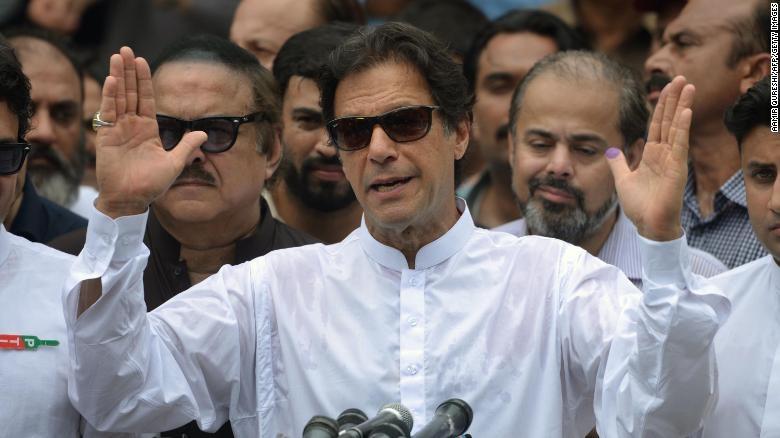 Pakistan has got a four-month reprieve from the Paris-based Financial Action Task Force (FATF), despite India's intense lobbying to place it on the black list. National Security Advisor Ajit Doval said at a recent meeting of the chiefs of anti-terrorism squads in the capital that Pakistan was under enormous pressure and the maximum squeeze came from the functionaries of the FATF. It was evident that New Delhi had hoped that its lobbying would have been successful. Islamabad was able to get away with another warning to clean up its act. The lifeline is till February 2020. 
Indian diplomats have worked overtime to convince the 39 member-states of FATF. The charge against Pakistan was led from the highest level, starting with Prime Minister Narendra Modi and Foreign Minister S Jaishankar. During his New York visit, the PM spoke to his counterparts in the United States, United Kingdom, Italy, Belgium, France, New Zealand and South Africa. Jaishankar met the foreign ministers of Australia, China, Germany, Italy, Netherlands, Singapore but failed once again. Certainly Pakistan is under pressure, and needs to comply, but has again been extended a lifeline.
The fact is, despite telling its domestic hard-line constituency that New Delhi has succeeded in isolating Pakistan, that is far from the truth. Even after Pulwama in February this year, when India's propaganda machine kept hammering the point that Modi's government, unlike the United Progressive Alliance coalition led by Manmohan Singh before him, has been able to convince the rest of the world about Pakistan's perfidy, the reality is somewhat different. 
If isolating Pakistan means that the international community condemned the terror attack in Pulwama, sure, every sane nation will condemn terrorism. But that does not mean that Pakistan was isolated. Not at all. In fact, US President Donald Trump, after previously ranting against Pakistan, had changed his views. This about-turn was due to his hopes of getting Pakistan to help stabilise Afghanistan. 
Though the US-Taliban talks have broken down, efforts are on to revive them and Pakistan's help is needed. Russia, over the last few years, has also been cultivating Pakistan with an eye on stabilising Afghanistan. Claiming that Pakistan is isolated is foolish. If it means that the world realises Pakistan's double-speak, the credit for that should go not to India but to Pakistan's army.  
Pakistan and its military have been that country's worst enemy. The Pakistan army has exposed itself and does not have to depend on India or any other country to do so. Much of all this also has to do with international concern about terror after the Al Qaeda terror attacks in the US. 
At the time of the Cold War, Pakistan was in the American camp, and helping the mujahideen in Afghanistan to fight the Russian troops called in by president Mohammad Najibullah. The US and its Western allies turned a deaf ear to India's complaints about its arch-rival. Things changed dramatically after the US and NATO troops invaded Afghanistan and got rid of the Taliban. During the 18 years, Pakistan's spy agency the Inter-Services Intelligence (ISI) and the army's game was thoroughly exposed in Afghanistan. 
This realisation that Pakistan was on the one hand helping some of its favoured terror groups attack Afghan, American and NATO soldiers, while professing to be on the side of the West, left it thoroughly exposed. Today, most nations know this and are ready to take Delhi's words on Pakistan's use of terror, both in India and Afghanistan. 
Pakistan has been on the grey list since June 2018, which is one step away from the dreaded blacklist. A country on the black list has no access to international finance from the World Bank, International Monetary Fund (IMF) or the European Union. Imran Khan's Pakistan is going through a tough phase and its economy is in dire straits. In these circumstances, stopping funds would lead to a complete collapse.
Except for die-hard haters of Pakistan in India, no one wants Pakistan to be a failed state. After all Pakistan is not a small country, its population according to the 2017 Census is 20.8 crore. The world knows the consequences of a meltdown of Pakistan would be large-scale instability in the region and mushrooming of more terror groups. That would be a danger to India in Kashmir. The Indian government realises the fallout of that. While wanting Islamabad to ensure that Jaish-e-Mohammad, Lashkar-e-Taiba and other outfits do not have access to finance and not allowed to launder money, a financial collapse would pose fresh danger to both India and the region.
In fact, though India would hate to admit it, Pakistan with Imran Khan at the helm has successfully brought the international community's focus back on Kashmir. China, Malaysia and Turkey have supported Pakistan on Kashmir. Though Trump has said nothing publicly against the Modi government's recent moves in Kashmir, his State Department has done so. It has asked India to quickly restore the fundamental rights of citizens, free detained leaders and get Kashmir's politics back on its feet.
The US House Foreign Affairs Committee had recently said the communication blackout in Kashmir was having a "devastating effect"' on the lives of citizens. The committee is holding a review of human rights in South Asia on 22 October. Kashmir again will be on focus. Hyper-nationalism may help the Bharatiya Janata Party win elections. The government's decision to abrogate Article 370 of the Constitution is being played out as a major achievement in the Haryana and Maharashtra assembly elections, but the world is waiting for some forward movement in Kashmir. 
Seema Guha is a freelance journalist. The views are personal. 
Get the latest reports & analysis with people's perspective on Protests, movements & deep analytical videos, discussions of the current affairs in your Telegram app. Subscribe to NewsClick's Telegram channel & get Real-Time updates on stories, as they get published on our website.
Subscribe Newsclick On Telegram