Foreign Investments in Reliance Jio: A Security Concern?
There has been a rush of stake sales in Reliance Jio to international investors. Questions relating to whether the government has addressed national security concerns while allowing these foreign investments remain unanswered. This is the fourth in a series of articles on India's largest private corporate group.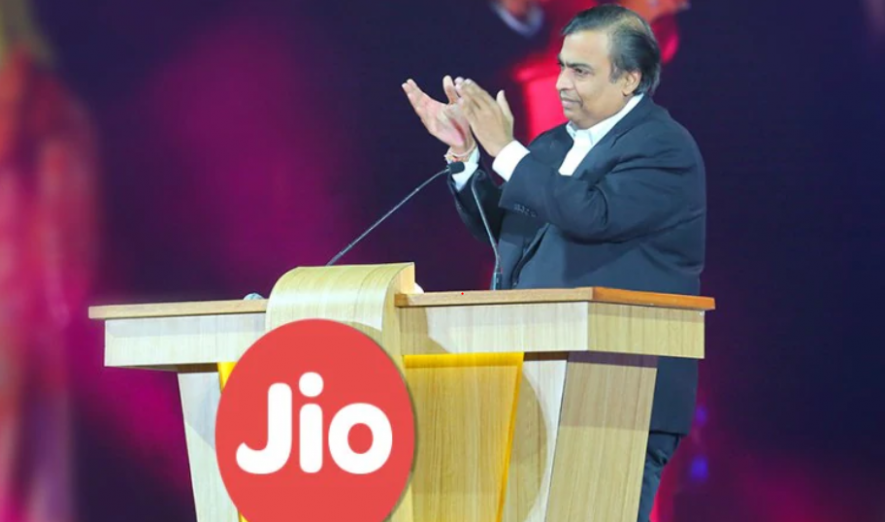 Mumbai/New Delhi: Two months ago, on April 18, the Indian government placed restrictions on the inflow of foreign direct investment (FDI) into India by Chinese investors.
After concerns were raised about a stake sale of 1.75 crore shares (representing 1% of the total equity capital) of HDFC to the People's Bank of China (that country's central bank) worth Rs 3,000 crore between January and March, the government modified rules governing foreign direct investment (FDI) through the "automatic route" to require companies based in countries that share land borders with India to secure prior government clearance for their investments.
The decision was stated to be in order to curb "opportunistic takeovers/acquisitions" of Indian companies during the current economic crisis created by the COVID-19 pandemic. Without mentioning China by name, the government's intentions were evident. The move was made with China in mind.
Is the government exercising similar oversight on investments from other parts of the world, especially investments in telecommunications that may have a bearing on national security concerns?
Over the past three months, the country's biggest telecom network and internet data services provider, Reliance Jio, has sold over a fifth of its stake to foreign investors, from private companies in the US to sovereign wealth funds in Abu Dhabi and Saudi Arabia. While concerns arise over possible security implications of these investments, the Indian government has so far provided no answers.
Reliance Jio is part of the country's biggest private corporate entity, Reliance Industries Limited (RIL). It has been announced that Reliance Jio will be receiving 11 substantial investments from companies based in the United States and West Asia.
The investment intentions, aggregating nearly Rs 1.1 lakh crore or over 0.5% of India's gross domestic product (GDP), have been announced over the past three months while the country has been under different stages of lockdown on account of the COVID-19 pandemic. The largest of the investments have come from Facebook, the US-based social media and digital monopoly that is one of the world's largest conglomerates.
International Investments in Jio Platforms
April onwards, Jio Platforms Limited––a subsidiary of RIL––has been on a fund-raising spree through stake sales. In 11 investment deals announced so far, the company has raised around Rs 1.1 lakh crore, by selling over a fifth of its ownership stake.
Jio Platforms is the parent company of RIL's various digital and telecommunications companies, including Reliance Jio Infocomm Limited, which is the company behind RJio's internet, mobile, data and television services, and Jio Saavn, Jio Cinema and Haaptik, among others.
The table below lists the investments in Jio Platforms that have been announced over the past few weeks. Over and above Facebook Inc., the American social media giant, the rest of the US investors have been a clutch of technology-focused private equity funds that typically invest in software and tech start-ups, while three other investor companies that stand out are sovereign controlled investment funds based out of Abu Dhabi and Saudi Arabia.
In a previous article, we explored questions raised surrounding the valuation of Jio Platforms based on its financial strength. Speaking to these authors on condition of anonymity, a market analyst who was a former employee of the Reliance group said: "It seems as though they (the group) are trying to capitalise their expenses via equity, and are unable to raise revenue to service their debts." Another analyst had raised questions about the strength of Reliance Jio's customer base and their profit margins on a per user basis.
National Security Links
In the light of these investments by a number of foreign investors, concerns have been raised about national security implications and the security of customers of India's largest bank, the State Bank of India (SBI), with which the Reliance group has a 30:70 joint venture, Jio Payments Bank.
Thomas Franco, veteran banker and former all-India general secretary of the All India Bank Officers Confederation, told NewsClick:
"If you look at Reliance's total exposure, their combined balance sheet across the group, and how much debt it has incurred and is servicing, you will see how highly it is indebted to financial institutions and banks. On the whole, its debt servicing record is not all that great…Now consider how Reliance has raised so much capital recently through investment deals made by foreign investors into Reliance Jio," he said.
Franco added: "Sales of stakes in a telecom company is a risk-prone area for the government of India. In this case, in addition to Jio Payments Bank that will run on SBI's platform… on the SBI YONO App, Reliance may obtain access to SBI's database and digital platform. This, in turn, would imply that the entire database of India's biggest bank in the public sector would now be potentially available to Facebook and WhatsApp through their association with Reliance. At a time when there is a pandemic and Parliament is not in session, who can question the Narendra Modi government about the implications of these foreign investment deals on national security."
Jio Payments Bank Limited, a subsidiary of RIL that acts as a payments bank focused on facilitating digital transactions, was established as a joint venture with the SBI in 2018, with the public sector bank holding a 30% stake in the company. (A detailed article on Jio Payments Bank is being written by the authors.)
Anti-China Sentiments
Nationalist stirrings during border tensions mirror a longer extant mistrust of China in a large section of the policy establishment in India's government. These have been exacerbated by pressure from the US to follow it in imposing sanctions on Chinese manufacturers of electronics products, in particular Huawei and ZTE, based on accusations that the two companies install "back-doors" into electronic components that are supplied worldwide at the behest of Beijing.
While the Indian government is yet to take a firm official stand on the subject, it did not announce any intention to bar these two companies from participating in an upcoming auction for 5G (fifth generation) telecom spectrum.
When US President Donald Trump visited the country in early-March, during a discussion with chief executive officers of large Indian companies, the Chairman of RIL, Mukesh Ambani, reportedly told him that Reliance Jio was using equipment that did not have a single component from China.
According to a transcript of the talks released by the White House, Trump asked Ambani: "You're doing 4G. Are you going to do 5G too?"
His response: "We're going to do 5G. We're the only network in the world that doesn't have a single Chinese component."
FDI Guidelines and Security Clearances
According to the FDI guidelines issued in June 2017 by India's Foreign Investment Facilitation Portal, "telecommunications" is one of the sectors in which security clearance by the Union Ministry of Home Affairs (MHA)––following a review by the Ministry for External Affairs and the Finance Ministry, in addition to a clearance by the Department of Telecommunications in the Ministry of Communications––is required to be secured by companies seeking foreign investment.
However, in the case of Reliance Jio, we do not have information as to whether the 11 foreign investments totalling over $14 billion have received security clearances from the ministries and departments concerned in the government of India.
Identical questionnaires were emailed by one of the authors late in the afternoon on June 16 to the following individuals: Amit Shah, Union Minister of Home Affairs; Home Secretary Ajay Kumar Bhalla; Vasudha Gupta, Director General (Media and Communications), MHA, Ravi Shankar Prasad, Minister of Law & Justice, Electronics, Information Technology and Communications, and the Secretary, Department of Telecommunications, Anshu Prakash.
Two questions were asked:
Have any of the FDI proposals listed in the table above received security clearance from the Union Ministry of Home Affairs?
Reliance Industries Limited, which is the parent company of Jio Platforms Limited, also has Jio Payments Bank Limited as a subsidiary. Through an agreement with the State Bank of India, Jio Payments Bank limited has access to the SBI's account database and platform. Does foreign investment into a corporate group that has such access, constitute a threat to national security?
At the time of publication, no responses had been received from any of the persons mentioned. This article will be updated as and when response/s is/are received.
(To be continued.)
This is the fourth article in the series. Here are links to the first three:
Read Also: Ambani Family Reshuffled Shares in Reliance Industries Before Facebook Deal
Read Also: Is Reliance's Rights Issue Over-Valued?
Read Also: Did the Government Help Reliance Industries Raise Rs 53,000 crore?
The authors are independent journalists.
Get the latest reports & analysis with people's perspective on Protests, movements & deep analytical videos, discussions of the current affairs in your Telegram app. Subscribe to NewsClick's Telegram channel & get Real-Time updates on stories, as they get published on our website.
Subscribe Newsclick On Telegram