Is Freedom Only for Kapil Mishra and Company, Not Citizens?
Citizens are like kites soaring in the sky. The kite-flier decides whom to reel in.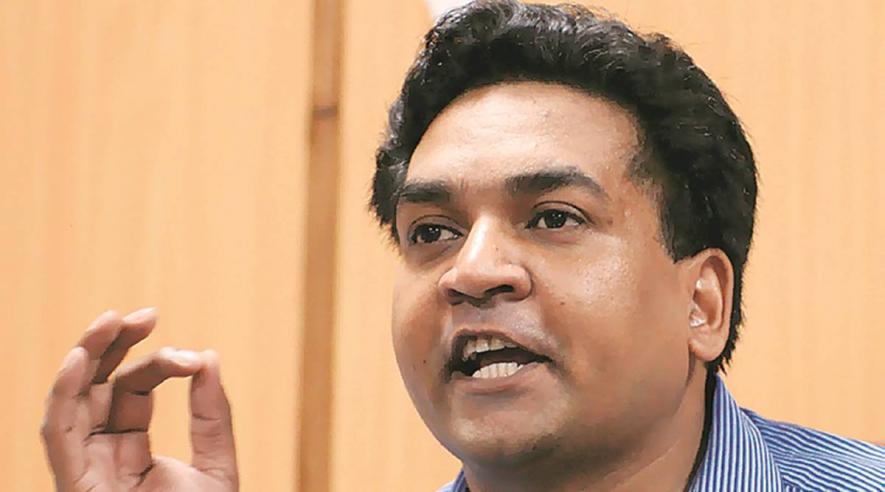 Azadi from hunger, azadi from oppression, azadi from fear, azadi from hate, azadi from Manuwaad, azadi that is dearer than life, azadi for women, azadi of the kind Ambedkar wanted, Gandhi wanted, Bhagat Singh wanted, azadi from exploitation, azadi to love, azadi to choose…
The wish-list in the chant for azadi, made popular by youth leader Kanhaiya Kumar in February 2016, has grown over the last four years, with people adding to it the woes from which they seek liberation.
To this wish-list, on 15 August, India's Independence Day, we might as well add: Azadi from allegations, azadi from interrogation, azadi from court cases, azadi from jail… On this day, the chant should include the names of those who have azadi and those who do not; those whose azadi to speak and act is protected and those whose is curtailed.
It is ironical that the man who invented the mesmerising slogan of azadi has his own threatened. Kumar and nine of his mates from his Jawaharlal Nehru University days will be tried for sedition because they were alleged to have chanted anti-national slogans in an event in February 2016. They insist they did not.
Who is speaking the truth? It is seldom easy for a person to prove what he or she has not done or spoken. It takes months, even years, of desultory trial to disprove a false allegation in a court. Kumar's azadi flickers as precariously as a candle does in a breeze.
So, in times to come, will we hear the chant—azadi from the tedium of trials?
The flame of freedom has been temporarily extinguished for a band of 12 human and civil rights activists. Accused of fomenting violence in Bhīma Koregaon village, Pune, on 1 January 2018, nine of them have already spent nearly two years in jail. Even if exonerated, they will have to contend with appeals to superior courts. Since they have been booked under the Unlawful Activities (Prevention) Act, under which bail is rarely granted, they seem fated to live without azadi, in jail, for a few more years.
Will we then hear the chant—azadi for the under-trial, azadi until proved guilty?
This applies particularly to poet and critic Varavara Rao, whose azadi has been snatched on several occasions over his 81 years of life. On just about every occasion he was acquitted. He was arrested on the night of 25-26 June 1975, when the Emergency proclamation was signed. From the darkled days of Emergency to now, Rao's plight is a testament to the tenuous nature of our freedom, which survives on the whimsy of those who rule India.
Just how many times a person must go to prison before his or her azadi is no longer quashed?
Incarcerated along with Rao are the eleven who have fought for the rights of the marginalised—from Sudha Bharadwaj to Anand Teltumbde, from Gautam Navlakha to Shoma Sen. They are the people who could have opted for the life you and I live, in that comfortable cocoon from where India's misery is rarely glimpsed or appears hazy.
Among the 12 is Mahesh Raut, a champion of Adivasi rights, whose sister said his principal goal had been to earn money and lead a comfortable life until he joined, in 2009, the Tata Institute of Social Sciences. His perspective on life changed thereafter—and he opted for a frugal existence to become an activist.
It seems azadi is not an inalienable right of those who fight the battle of others.
Azadi is, however, guaranteed to people like Sambhaji Bhide and Milind Ekbote, both of whom accused of desecrating the samadhi of Govind Gaikwad, a Dalit icon who is said to have performed the last rites of Shivaji's son. The samadhi is located in Wadhu, a village close to Bhima Koregaon. It was desecrated on 29 December, days before Dalits were to assemble at Bhima Koregaon to commemorate their victory over the Peshwa's army in 1818. Both were named in an FIR for instigating the Bhima Koregaon violence.
Ekbote was arrested in March 2018 and released on bail a month later. Bhide is yet to be arrested. During his 2014 Lok Sabha campaign as the Bharatiya Janata Party's prime ministerial candidate, Narendra Modi had visited Bhide at his residence in Sangli and touched his feet. Modi later said, "I did not come to Sangli on my own, but I was given orders by Bhideji Guruji to visit your city and here I am."
It is not for us to determine whether Bhide should have been arrested. But the Bhima Koregaon case does show that a new template has emerged to discredit and disrupt protests. Violence is sparked or organised in the wake of a peaceful protest. Yet it is not the perpetrators who are called to account, but the peaceful protestors, who are then subjected to investigations and booked under draconian laws.
This template of disrupting protests seems to have been improved upon in Delhi. In December, when the Union government enacted the discriminatory Citizenship Amendment Act, Muslims sat on a 24x7 dharna at public places around the country. At two sites in North-east Delhi, the protestors chose to block roads, prompting Bharatiya Janata Party leader Kapil Mishra to threaten direct action against them. North-east Delhi erupted; 53 people died.
Who was responsible for the rioting? Those who blockaded the roads? Or those who swooped down on the protestors? Or were they equally guilty? These questions the judiciary, too, will settle in the future.
Yet we cannot ignore that the police did not turf out the protestors from the sites they had occupied. That would have been legitimate. In threatening violence against the protestors, Mishra appropriated for himself the role of the police. It cannot be the case that citizens are justified to take action against those who may have inconvenienced them, as anti-CAA protestors did indeed do so in Delhi, or have hurt their sentiments, as had recently happened in Bengaluru or at Bhima Koregaon earlier.
As the Delhi police carries out its investigations, some of the protestors have already lost their azadi—Sharjeel Imam, Meeran Haider, Khalid Saifi, Ishrat Jahan, Shifa-Ur-Rahman, Asif Iqbal Tanha, Gulfisha Fatima, Natasha Narwal and Devangana Kalita are among those who have been jailed. It also seems the police will widen the net to cancel the azadi of many others, evident from media reports regarding those who were questioned for several hours and whose phones were seized.
The Bhima Koregaon template has been replicated in Delhi—violence against protestors, in a cruel irony, has been linked to them. The investigations into the Delhi riots not only seem a warning to Muslims to desist from coming out in streets to protest; it is also a menacing signal to the Hindus who transcend their identities to rally behind the demands of Muslims.
On this day, we know azadi is for Bhide and Ekbote—and, obviously, Mishra. We know it also belongs to BJP MP Parvesh Verma, who said, before Delhi went to polls, "Lakhs of people gather there [Shaheen Bagh]. People of Delhi will have to think and take a decision. They will enter your houses, rape your sisters and daughters." We know it belongs to Union minister Anurag Thakur, who worked up an audience in Delhi to chant that "traitors should be shot."
Citizens are like kites soaring in the sky. The kite-flier decides who to reel in. What can be a slogan for our condition—azadi from conditional azadi? This certainly does not seem will be the fate of lawyer Prashant Bhushan, who was, a day before Independence Day, held guilty for contempt of the Supreme Court.
The author is an independent journalist. The views are personal.
Get the latest reports & analysis with people's perspective on Protests, movements & deep analytical videos, discussions of the current affairs in your Telegram app. Subscribe to NewsClick's Telegram channel & get Real-Time updates on stories, as they get published on our website.
Subscribe Newsclick On Telegram