Helpless Tribals Vacate Villages Submerging in Narmada Water
Residents of close to 178 villages in Madhya Pradesh are frightened with the water level increasing day by day; whereas, 13 villages in Maharashtra are fearing the same fate.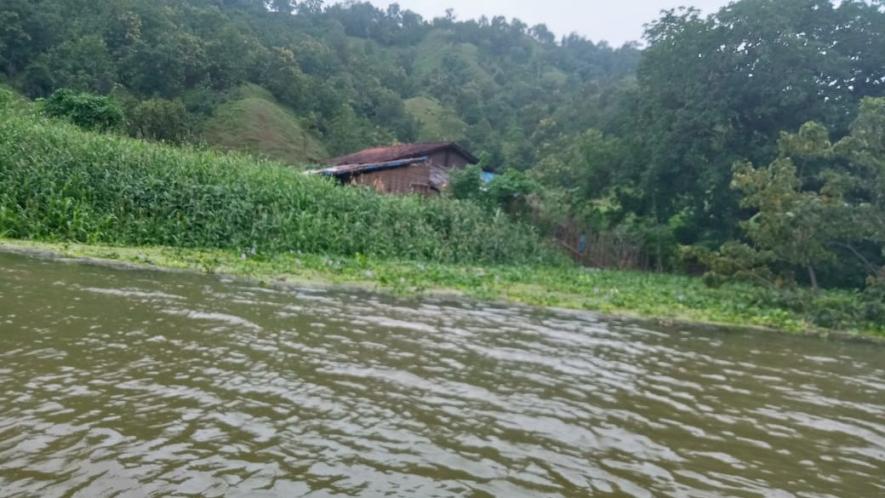 A house from Mukhadi that submerged on September 11
Nooraji Vasave is sitting in a boat and staring at his submerged village Chimalkhedi in Akkalkuwa tehsil of Nandurbar district. Nooraji has received substitute land, but not everyone from his village has. "We have been fighting for rehabilitation and compensation for last 35 years. But booting all norms and rules, the project is being postponed by the central government and Narmada Control Authority. The so-called development of the dam has destroyed our life totally," said Nooraji.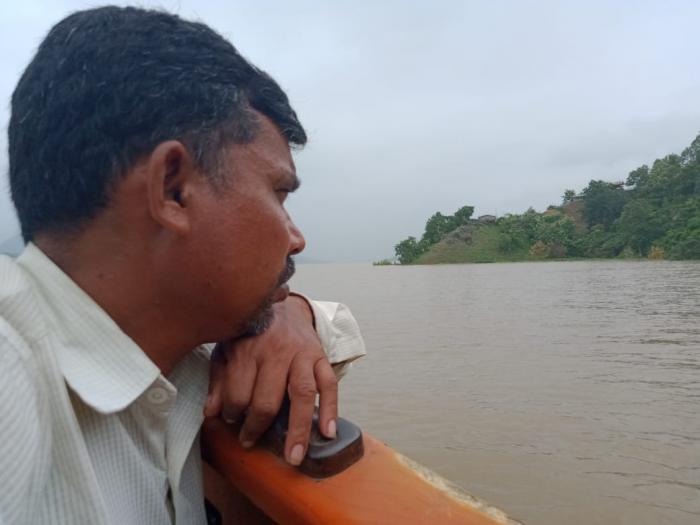 Central government has decided to fill the Sardar Sarovar dam to its full capacity. The total area affected by this would be 214 kilometres stretching over three states: Gujarat, Madhya Pradesh and Maharashtra. As per an order by the Supreme Court, Narmada Control Authority should have first rehabilitated the villagers and then only it should have decided to fill the entire dam. But, this has not been the case.
Residents of close to 178 villages in Madhya Pradesh are frightened with the water level increasing day by day; whereas, 13 villages in Maharashtra are fearing the same fate.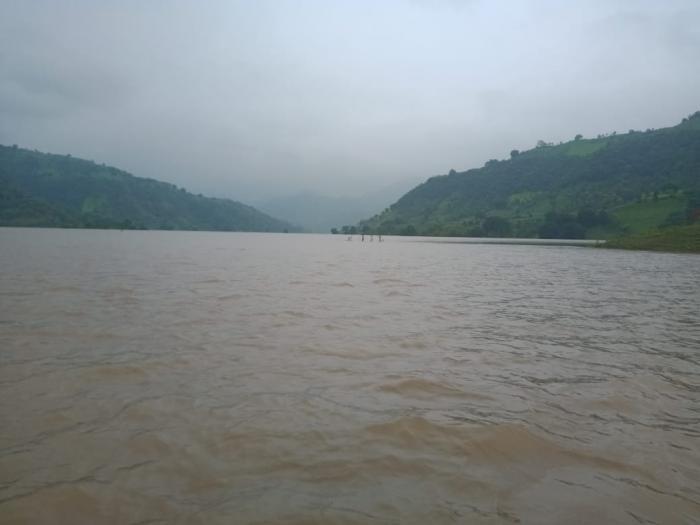 The water started entering Bamani village of Akkalkuwa teshil in the first week of August. Almost the whole village had submerged by August 20. A video that showed the state of this village and a woman crying – named Vajabai Diwalya Vasave – was doing rounds in a few circles of Maharashtra. Many have questioned why the Maharashtra government is allowing the central government to fill the dam fully at the cost of its own tribal population.
Nooraji, who is an activist with the Narmada Bachao Andolan (NBA) alleged that this is being done in order to please Prime Minister Narendra Modi on his birthday – September 17. "They want to show to people that this is a great example of development brought by PM Modi," he said.
Almost 200 families have been shifted from the 13 villages in Maharashtra. Two of the villages are in Dhadgaon (Akrani) teshil and others are in Akkalkuwa. Moghi Thobadya Padavi, 25, from Mukhadi village has six members in her family. Her home was flooded on the night of September 11. NewsClick met her on the morning of September 12. "No one came to inform us that the water level is going to increase and we could lose our home. Nobody sent any notice. Nothing. We all had been living in fear, as the number of snakes had increased in our backyard. Now, we have shifted to a higher place. But we have neither received money nor land. Where will we go now?" asked Moghi.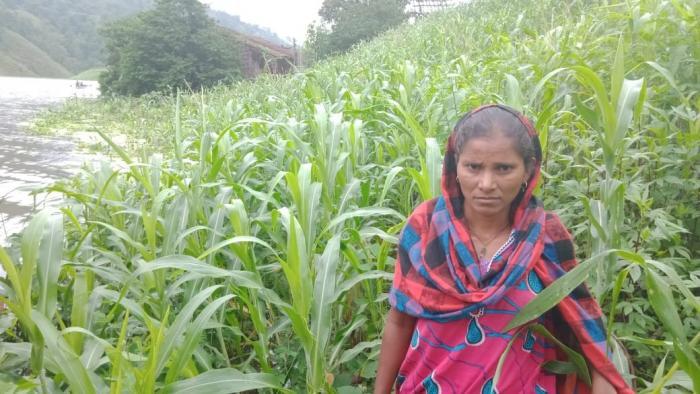 On the other hand, the Narmada Development Authority has not even mentioned the name of the Mukhadi village in the list of villages expected to be submerged after filling of the dam up to 138 meters (to almost the highest level). This list was updated in 2019 itself. Many believe that overlooking the Mukhadi village – which has not just one, but five houses – is insensitive on part of the government, which is seemingly trying to wash its hands of any responsibility towards the residents of Mukhadi.
The increasing level of water is cutting off these villages from other parts of the tehsil. Latika Rajput, a young volunteer of NBA, has been visiting this area for past 10 years. "This is another communication loss story. Without rehabilitation, without even their consent, our government is leaving them behind to be drowned in the water. They are Indians too and the self-proclaimed nationalist government is harassing the fellow Indians for so-called development," she said vehemently.
In the same village, NewsClick met with 80 years old Ranya Gonjya Padvi. He is still staying at his ancestral home even though his sons have now moved to a different place. Water is just 10 feet away from the lowest step of his house. But the tribal veteran has refused to leave his home. "I can count my six immediate ancestors. I don't know for how many generations we have been staying here. I am old. I will die here on the land of my ancestors, but won't leave this land," said tearful Ranya.
Get the latest reports & analysis with people's perspective on Protests, movements & deep analytical videos, discussions of the current affairs in your Telegram app. Subscribe to NewsClick's Telegram channel & get Real-Time updates on stories, as they get published on our website.
Subscribe Newsclick On Telegram