Impact of COVID-19 Lockdown: Debts Piled up, Sharp Fall in Incomes in Tripura
The people are in a depressed state of mind which is irrespective of income class, but undoubtedly more burden on the lower income class facing financial distress, joblessness, increased burden of loan, no income, higher consumption expenditure due to rise in the price of basic necessities.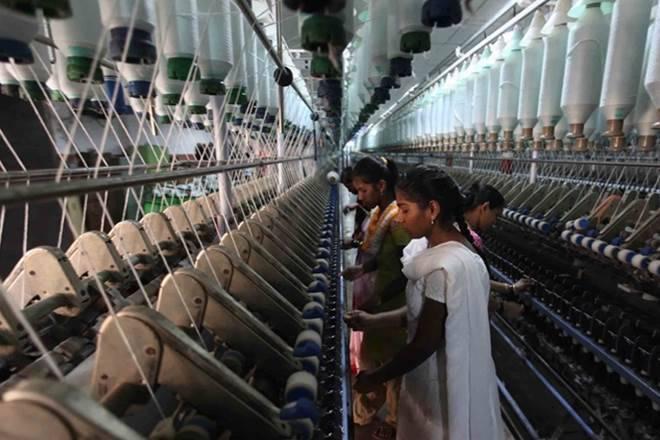 Image for representational use only.
A research survey conducted in the Northeastern state of Tripura has revealed that half of the families surveyed became indebted due to the nationwide lockdown imposed suddenly to control the spread of COVID-19 and the per capita income of the sample households reduced to almost half during these four months of the lockdown.
Tripura is a small state located in the Northeastern part of India having a total area of 10492 square km with an estimated population of around 41 lakhs in 2020. To understand the impact of COVID-19 induced lockdown in Tripura during end-March to end-July, we contacted 80 households over telephone covering 334 people in the state. Our sample is definitely not a representative sample; however, it throws some lights on the ground-level reality. More than 70% of surveyed families have received free ration, but more than 90% of surveyed households have neither received any free gas cylinder nor any money in the Jan-Dhan Accounts in Tripura.
More than 50% of the respondents have reported that staying at home during the lockdown months was not at all comfortable for them because of various reasons. There were 19 families out of the total 80 families in our sample where there were some ailments apart from Covid-19 and 84% of them have reported that they had to face difficulties in their treatment because of the lockdown.
The people are in a depressed state of mind which is irrespective of income class, but undoubtedly more burden on the lower-income class facing financial distress, joblessness, increased burden of loan, no income, higher consumption expenditure due to rise in the price of basic necessities. It is felt by the people belonging to the lower-income class that COVID-19 was initially an infection of the people from the higher-income class, who had international travel history, and the lockdown made no sense for the poor in Tripura, which is an agrarian state with more than half of the population dependent on farming, fishing, and other primary activities. The price rise of the necessities has made the situation worse by lowering the real income further down.
There were 11 female and 69 male respondents aged between 18 to 71 years in our sample. Forty-nine respondents were Bengali speaking, 22 Kokborok speaking, six Halam speaking, one Nepali, one Mizo and one was English speaking in the sample of 80. There were 51 Hindu, 17 Christians, 12 Muslims families under consideration. Thirty-five respondents were from the general category, 30 from scheduled tribes, nine from other backward castes, and six from the scheduled caste background. The respondents were from diverse occupational backgrounds including ASHA workers, farmers, autorickshaw drivers, mechanics, business persons, carpenters, cleaners, daily wage labourers, drivers, electricians, farmers, government employees, grocery shop owners, beauticians and hairdressers, painters, pharmacists, private tutors, private sector employees, rickshaw pullers, security guards, teachers, traders, vegetable sellers and so on and so forth. The families were from almost all the districts of Tripura excepting Dhalai.
Also watch: 'Govts Not Helping MSMEs to Survive'
The pre-lockdown monthly income of these 80 families varies from Rs 1,000 to 1,30,000 per month. The family size varies from 1 to 11 and the per capita monthly pre-lockdown income varies from Rs. 300 to Rs 33,333. The per capita income of these 80 families has come down to almost half (54%), on average, due to the lockdown. However, their average monthly expenditure has come down only by 20% as compared to the pre-lockdown per capita monthly expenditures. Fifteen percent families have reported absolutely zero income during the lockdown. As high as half of the families have become indebted due to the lockdown; the others could somehow manage with their past savings.
If we divide these families in four equal income groups based on their pre-lockdown per capita income, we see that one-fourth families belong to the 'less than Rs 2,500' group, one-fourth belongs to 'between Rs 2,500 and Rs 5,000', one-fourth to 'between Rs 5,000 and Rs 9500' and the rest one-fourth belongs to the per-capita monthly income class of 'above Rs 9500 up to Rs 33,333'. The first two categories of the surveyed families have experienced a fall in their income by almost 60% as compared to the pre-lockdown period. For the third category, the income has come down to 55% and for the richest category, it has come down to 76% as per our sample.
Currently, the works under MGNREGA in the state are closed, which has affected the households in terms of employment. The mid-day meal programme is also temporarily closed due to the shutting down of schools. The scheme had a positive contribution towards improving the nutritional level among children. The nutritional intake of poor households was already insufficient and, in this period, combining the fall in income, rise in consumption expenditure, and the shutting down of mid-day meals, the nutritional intake of the poor households will get deeply affected. There is extreme fear about the future stream of income in peoples' minds – almost 45% of the respondents suspect that their average monthly income would come down substantially during the next six months.
The provisions of free ration, free cylinder along with Rs 500 in Jan Dhan accounts were announced for the people of the country, but when it comes to the number of beneficiaries, it varies widely from place to place. Almost 30% of our sample households have not got any free ration during the lockdown months. There were only two families who received free gas cylinders and four families who received Rs 500 in their Jan Dhan accounts, out of total 80 households, as per the survey.
Free provision of only rice for the past four months and just 1 kg of pulses was not found to be sufficient for the households. They needed to purchase other basic necessities like cylinders, cooking oil, sugar, salt, etc. Many people still do not have their ration cards in Tripura. The provision of free ration was also not found equally distributed among all the districts. Specifically, when it comes to the North district, the delivery of free ration was observed to be inefficient. The individuals had to travel almost 4 km from their home under lockdown to the place, where the free ration was provided.
People are asking for direct benefit transfers, job opportunities, and financial support in terms of interest-free loans. There is an important demand for waiving off the fees in private educational institutions. Also, people are demanding better health infrastructure at an affordable rate. People are asking for reduction of house rents during the lockdown period. The ASHA workers get only Rs 2,150 per month, but they are working the hardest on the ground and there is a demand for increasing their salary to at least Rs 8,000 per month.
The poor households staying below the poverty line and just above the poverty line who were surveyed are very much unsatisfied with the initial lockdown phases as this has led to no source of income along with adding to their burden of loan. They are looking for basic financial support and employment.
Looking at the COVID-19 cases and the need for lockdown, the government should think of some relief measures for the people who are dependent on daily wages. As many government schemes are temporarily (fully or partially) closed, the budget allocation under these schemes will remain unutilised. If the approved funds under these schemes can be made available for providing some COVID-19 compensation to the poor, it can be immensely helpful for their sheer sustenance.
Parma Chakravartti teaches economics at Ambedkar University, Delhi and Surajit Das teaches economics at the Jawaharlal Nehru University, New Delhi.
Also read: Is This How You Are Doubling Farmers' Income, Mr Modi?
Get the latest reports & analysis with people's perspective on Protests, movements & deep analytical videos, discussions of the current affairs in your Telegram app. Subscribe to NewsClick's Telegram channel & get Real-Time updates on stories, as they get published on our website.
Subscribe Newsclick On Telegram