India's HDI Rank Drops Again to 132, Concerning Global Decline in Human Development
Since 2019, India's HDI value has reduced from 0.645 to 0.642 and 0.633 in 2020 and 2021, respectively.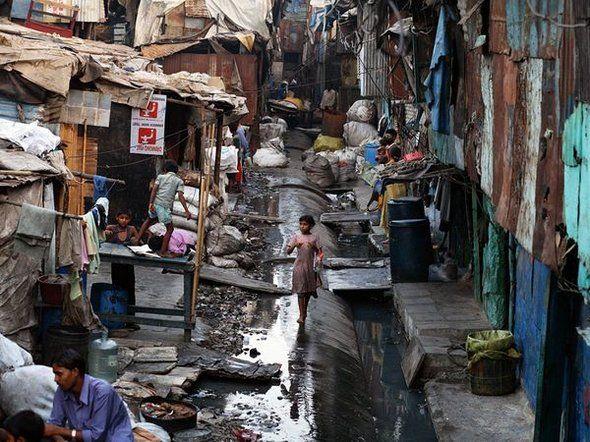 Representational image. | Image Courtesy: Pinterest
India's rank dropped by one place to 132 on the United Nation's Human Develpopment Index 2021, which indicates a country's social and economic development. This is a second consecutive fall in the country's rank since 2019 when it was at the 129th place.
Since 2019, India's HDI value has reduced from 0.645 to 0.642 and 0.633 in 2020 and 2021, respectively. Beginning 2010, the country has also remained in the medium human development level. In 2020, the index fell by 0.003 point, but it registered a sharper fall of 0.009 point in 2021.
The fall in India's HDI value is in line with a global decline, indicating that human development across the world has stalled for the first time in 32 years, according to the latest HDI report.
"In the wake of the pandemic, and for the first time ever, the global Human Development Index (HDI) value declined—for two years straight. Many coun­tries experienced ongoing declines on the HDI in 2021. Even before the pandemic, feelings of insecurity were on the rise nearly everywhere. Many people feel alienated from their political systems, and in another reversal, dem­ocratic backsliding has worsened," it said. The UNDP added in a press release, "The reversal is nearly universal as over 90 percent of countries registered a decline in their HDI score in either 2020 or 2021 and more than 40 percent declined in both years, signaling that the crisis is still deepening for many"
The report said a large contributor to the Human Development Index's recent decline is a global drop in life expectancy, down from 72.8 years in 2019 to 71.4 years in 2021.
The HDI value for a country indicates its position in relation to the the maximum possible value of 1. The HDI currently ranks 191 countries in relation to each other. It is a composite index measuring average achievement in three dimensions of human development— long and healthy life, knowledge and a decent standard of living.
HDI is broken down into four tiers: very high human development (0.8-1.0), high human development (0.7-0.79), medium human development (0.55-.70), and low human development (below 0.55).
Several Inequalities
The richest one percent in India also holds 21.7% of total income share, the report showed. Notably, in the top five countries on the HDI, the richest one percent holds less than 20% of the nation's income share.
The HDI value of females are also noticeably lower than males - 0.567 and 0.668. However, India has improved its rank in the Gender inequality index to 122 from 123.
The report also cites that among middle income countries, India is noted to have had increased feminist mobilisations that "defy stereotypes, redefine boundaries and expand agency for women and girls."
However, the report noted a few achievements by India.It hughlighted Delhi government's policy to reserve 20% of seats for the poor in "elite schools" to create space for diversity, inclusion and de-stigmatisation. It also mentioned a community initiative to manage waste in Bengaluru, where 1,200 households participated.
Mental Distress
The report focused on mental distress in an increasingly uncertain time. The report said that "mental distress weighs on human development in many ways, ultimately limiting people's freedom to live the lives they have reason to value."It added, "In the absence of psychological resilience, mental distress can result in mental disorders. These are associated with poor education achievements,11 low productivity at work,12 poverty,13 premature and excess mortality14 and poor overall health."
Different forms of violence and uncertainities created by socio-political conditions and dangerous planetary changes as manifested through climate change and re-emergence of zoonotic diseases (e.g. Covid-19) can lead to mental distress, the report said.
To navigate uncertainty, we need to double down on human development and look beyond improving people's wealth or health," said UNDP's Pedro Conceição, the report's lead author. "These remain important. But we also need to protect the planet and provide people with the tools they need to feel more secure, regain a sense of control over their lives and have hope for the future."
Get the latest reports & analysis with people's perspective on Protests, movements & deep analytical videos, discussions of the current affairs in your Telegram app. Subscribe to NewsClick's Telegram channel & get Real-Time updates on stories, as they get published on our website.
Subscribe Newsclick On Telegram