J&K: First-Ever Case of Caste Discrimination Registered; Sarpanch Accuses BDC Chairman, Resigns
The Atrocities Act was extended to Jammu and Kashmir after the abrogation of Article 370 and Article 35 A.
The first-ever case of caste discrimination in Jammu and Kashmir (J&K) has been registered in Jammu's Kishtwar district. The Scheduled Castes and the Scheduled Tribes (Prevention of Atrocities) Act, 1989, was extended to J&K following the abrogation of Article 370 and 35A.
On June 11, Kamlesh Kumari, a Dalit Sarpanch from Pochhal village in Kishtwar had lodged an FIR against Block Development Council (BDC) Chairman, Suresh Sharma, for passing casteist remarks and insulting her before the department. Sharma happens to be a member of the Bharatiya Janata Party (BJP).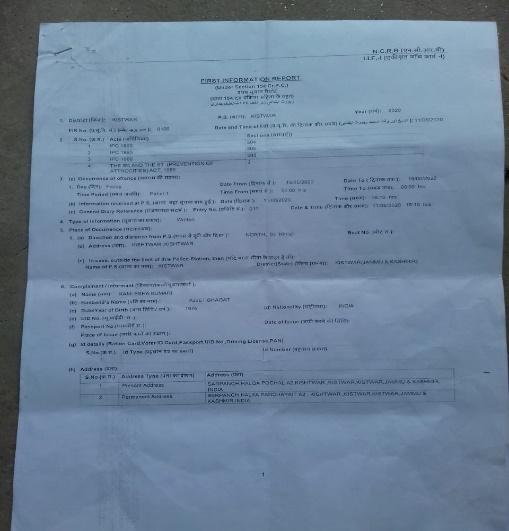 According to Kamlesh, she has been receiving threats after she lodged an FIR, and alleged that no action has been taken by the police in the matter. On Saturday, Kamlesh, the Sarpanch of Panchayat Halqa Pochhal A-2, resigned from her post saying that she "succumbed to the pressure."
In her resignation letter, she wrote about the caste-based discrimination she faced as a Dalit woman who had won as an independent candidate. "I, Kamlesh Kumari, sarpanch Panchayat Haqla Pochhal A-2, after bearing the brunt of atrocities and hatred-based discrimination by upper caste Hindus – particularly towards members of the scheduled caste community – with no safeguards from the caste-based ruling elite, coupled with the stigma inflicted upon the undersigned and my family by members of the upper caste, including the BDC chairman…," her resignation said.
"We succumbed to the pressure. Hamara bahar nikalna mushkil hogya tha. Kahin bhi jaatey thay toh hume dhamki milti thi (It was difficult for us to venture outside. We would get threatened wherever we went)," said Ajay Bharti, Kamlesh's husband.
Kamlesh said that the conflict between her and other panchayat members and the BDC chairman began when she raised her voice against corrupt practices within the panchayat. "I was called by Suresh Sharma to his office, where he put pressure on me to settle the issue. When I refused to accept his demands, he abused me and said 'tu chandalini hai. Dafa hoja. Neeche jaat ki Sarpanch'. It was then that I lodged an FIR," she told NewsClick.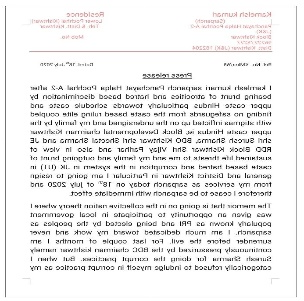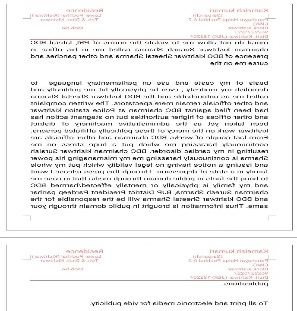 "Sharma has not been arrested. Even an investigation into the matter hasn't begun yet," she alleged. NewsClick reached out to Deputy Superintendent of Police Sunny Gupta, also the Investigating Officer in the case, who refused to comment on the matter. Harmeet Singh, Senior Superintendent of Police at Kishtwar, refused to comment as well.
"I think this is the first-ever case registered under the SC/ST Act," said retired DIG Ashok Attri, also the president of Bahujan Mukti Party (BMP).
In June, a meeting under the chairmanship of Sharma passed a "no confidence" vote against Kamlesh. Five ward members in Kishtwar block had sought to move a no confidence motion against the sarpanch, alleging that Kamlesh was negligent in discharging her duties. The motion was later deferred.
NewsClick tried to contact Sharma but a response was not forthcoming.
Retired DIG Attri confirmed a no-confidence motion had been attempted but that nothing came of it. "There was a plan to pass a no-confidence motion but it never took place. Kamlesh was never party to the corrupt practices of other panches and would call them out. That irked them," said Attri.
Commenting on the Panchayati Raj Institutions (PRIs) in India and the participation of women in them, Hakim Singh, a researcher on PRIs, said that "a favourable environment for weaker sections especially, SCs, STs, and women is needed to make them more vocal, empowered and for ensuring their active participation at a local level. There is hardly a notable ratio of women participation in general, and a Dalit woman in particular, in local governance. Moreover, their assertion of rights is not considered normal to the system," he added.
"Jammu and Kashmir was considered to be a place where caste discrimination could never take place, because there were no laws to address caste-based atrocities. So, such incidents never came to the fore. Now, when we have started raising our voice and registering complaints, upper-caste men act surprised as if they don't know what caste is," said a Dalit student who wished to remain anonymous.
The case was the first to be registered under the Atrocities Act, which was extended to Jammu and Kashmir after the abrogation of Article 370 and Article 35 A. In the past, there were no such laws to address caste-based atrocities in Jammu and Kashmir. As per experts, the law empowers members of the minority community who have borne the brunt of caste and class discrimination in India.
Speaking to NewsClick recently, Advocate Ashok Basrota had said: "Earlier, the cases were seen within purview of Article 17 of Indian constitution and different sections of Ranbir Penal Code (RPC). There were no special laws for treating the caste based discrimination/violence because of which no such cases ever came to the fore except few rape cases. So there has been no data as such. And it is difficult to keep data when hardly any case is registered under caste-based atrocity."
Get the latest reports & analysis with people's perspective on Protests, movements & deep analytical videos, discussions of the current affairs in your Telegram app. Subscribe to NewsClick's Telegram channel & get Real-Time updates on stories, as they get published on our website.
Subscribe Newsclick On Telegram