'But Leave We Will': Kashmiris Plan to Leave Valley Forever
Prosperous business families and students seek a safer place "once and for all".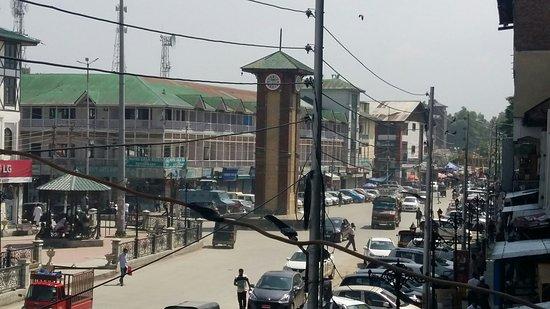 The owners of Al Barq Sanitation, a bustling warehouse in the heart of Srinagar city's main market, have started "exploring options". This is code for making their plans to pack their bags and leave the dread-filled Kashmir valley behind forever.
After New Delhi's "historic" decision on August 5, to demote a full-fledged state to a Union Territory and bifurcate it, ordinary Kashmiris are living in abject fear. That includes the family that started Al Barq in 1963.
Riyaz Hakeem's grandfather launched the company and it is a flourishing establishment. Yet, since August 5, the day a clampdown was tightened around Kashmir, the family has not opened the warehouse-showroom even once. "We have run into losses of hundreds of thousands of rupees," Hakeem says.
At his lavish residence in Srinagar, Hakeem discusses the possibilities of growing his business in future, making up his present losses and the politics of Kashmir as a Union Territory. His father and two siblings, also engaged in the family business, join.
"We have decided to move to Turkey," says a frightened Hakeem. "We will wind up everything here and move to someplace safer," he says.
The family's reasons for moving are that there is "no guarantee of life" in Kashmir. Frequent closures of their warehouse due to hartals and shutdowns have finally exhausted them. "I have asked my sons to go out and see where can we settle and move our business. We don't want to live here anymore. We are exploring two to four countries to move ourselves and our business to," Hakeem's father, Abdul Hakeem Ahangar says.
Ahangar says that many Right-wing groups have become emboldened ever since the special status of Jammu and Kashmir was withdrawn. They want to swamp Kashmir now, he feels. "Article 370 was a cover [protection] for us. They snatched it from us. They only wanted our land. They can have it and turn it into another Palestine," Ahangar says.
Ahangar's oldest son Majid, a soft-spoken man who also helps with the family business, is skeptical about the media: "We don't want to reveal to anybody which country we will be moving to," he says. "But move we surely will."
Their mother listened to the conversation from a distance, keeping quiet.
Al Barq Sanitation has 23 employees. "We pay around $400,000 every month [altogether] to all our employees," Hakeem says.
Of late Hakeem and his friends have been talking a lot of where they can relocate to. Some of his friends want shift to Bangalore to the south along with their families and restart their enterprises there. But Hakeem has been asking them to "better move to a safer place once and for all". Relocating within India, where the Muslims are a minority, is not an option he takes seriously.
Many other relatives and friends of this family plan to shift out of Kashmir now, from fear of being a "Muslim minority in a majoritarian Hindu state".
Fleeing students
Families in Kashmir are also planning to send children outside the country to be educated. "Once the clampdown is over and communication is restored, I will check the possibility of sending our children to Canada or the United Kingdom," says a resident of Hyderpora in the Civil Lines area of Srinagar.
This man says that during the 2016 civilian unrest in Kashmir, students had to go through a traumatic phase of not attending school. "An entire academic year was lost. Frequent unrest has had a negative impact on our children. We are planning to send them outside now," he says.
Another resident, from North Kashmir's Baramulla town, says that his son will lose an entire academic year if he does not join a college outside the Valley. "The last communication from his university [Islamic University of Science and Technology] came on August 7, when semester exams were going on. That announcement said that their exams have been postponed until August 9—two days. But there has been no communication between the university and students ever since," says the father of a B.Tech student.
He plans to go to New Delhi and try to enroll his son at a university there. "His friends have been asking him to come to Sharada University, where there still are some vacant seats as the admission process is not complete yet. It is better he goes there, gets a degree and flies to a foreign country before things turn for the worse over here," he says.
Students of Kashmir already go to North American universities or to the East Asian countries, such as Malaysia. "I have to appear in the 10th class examination this year; but am travelling to Malaysia to check the admission process. The Malaysian universities recruit students over September and January. If I have to reappear for 10th class there, I would do so happily in order to continue my education," says Syed, a student from Central Kashmir's Bemina.
Individuals spoken to did not want to reveal their names from fear of being arrested.
Daanish Bin Nabi is a journalist based in Srinagar, Kashmir. Views expressed are personal.
Get the latest reports & analysis with people's perspective on Protests, movements & deep analytical videos, discussions of the current affairs in your Telegram app. Subscribe to NewsClick's Telegram channel & get Real-Time updates on stories, as they get published on our website.
Subscribe Newsclick On Telegram