Large Projects, "Development" and Riding Roughshod Over People's Rights
Most often, it is mass protest, stigmatised as "anti-development", that actually ensures something that at least resembles real development.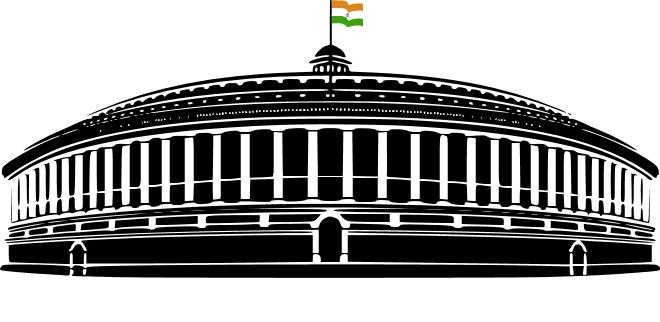 With the return of the Modi government to power, there is talk of reintroducing the 2014 land acquisition ordinance that permitted companies to bypass provisions for social impact assessments and mandatory consent before acquiring land for farmers. This is a government that, even more than its predecessors, boasts of rapid clearances and permissions for "development projects" as if this is the index of development. When it failed in its last attempt to bring this ordinance, it instead urged state governments to bring about such changes. These amendments have now been challenged in the Supreme Court and, in one such case in Tamil Nadu, they have recently been struck down by the Madras High Court.
But in public debate, especially in the English media, it is all too often uncritically assumed that such moves are necessary for "development" and industrial growth. If there is criticism of these changes, it is on grounds of environmental destruction and social devastation. But the reality is that changes like this ensures that the so-called "development" that these projects are supposed to bring itself never occurs. This reality in turn is buried under an avalanche of claims and rhetoric, which is mostly bought uncritically by the mainstream media.
In 2015, some of us in the KISLAY Social Research Collective tried to investigate this phenomenon in depth. We examined four projects in the hill state of Uttarakhand, a state where the issue of rapid clearances and land acquisition is central to nearly all the 'development' processes that the government is seeking to execute. We looked at three hydroelectricity projects and one industrial estate, and examined the projects' claims in terms of "development benefits" (which are the figures most commonly used by both the media and government bodies) and compared this to what had actually happened on the ground.
Also read: State Governments Taken to Court for Land Acquisition Amendments
What we found was striking. All four projects claimed to generate employment. But no state agency even attempted to estimate how much employment was actually generated, leave alone keep track of it. The State Infrastructure and Industrial Development Corporation of Uttarakhand Ltd. (SIIDCUL) industrial estate's entire raison d'etre was ostensibly employment generation, but only the agency itself kept any figures of employment generation, and these do not appear to be truthful. For instance, the agency claims that 63% of workers are permanent workers, but in our field investigations workers reported that only about one fifth of workers were actually permanent, and the remainder were casual and contract workers paid extremely low wages (Rs. 6,000 to Rs. 7,000 per month at the time). Moreover, SIIDCUL also said that they do not keep track of jobs lost, nor do they tie any incentive or subsidy to employment generation. The other three projects we reviewed were even worse, generating a handful of jobs, and well below what they claimed when seeking subsidies from the government (or carbon credits from the United Nations).
Similarly, the three hydroelectricity projects also claimed that they would generate electricity and provide "infrastructure" to the hills. But, in two of the projects, it appeared that few to none of the promised local benefits materialised. Meanwhile, the projects themselves destroyed local infrastructure, damaging roads, diverting rivers (destroying farms), and in the case of the Singoli Bhatwari hydel project, dumping rubble on the riverbanks in a manner that most likely contributed to the devastation wreaked by the 2013 floods. Finally, political leaders and officials had claimed that all three projects would generate electricity "for the state", but it is well known that hydroelectric projects generate power well below their claimed capacity (one study found that 89% of projects in India are functioning below their planned capacity). Once again, we found that no state agency bothered to track this, and the only project that replied to our queries had never managed to reach even 60% of its claimed generating capacity.
Out of the four projects we reviewed, only one - a small run of the river project in Falinda village in Tehri Garhwal - had delivered any clear and tangible benefits to the local population that were anything like what it had promised. The reason for that, we found, was very clear - sustained, strong and years-long public protests. Though those protests failed to stop the project, they ensured that it could not escape accountability entirely.
Also read: Uttarakhand HC Rules in Favour of Indigenous Communities over Ramdev's Company
That is the final irony of public discourse on these issues in India today. Most often, it is mass protest and only mass protest, stigmatised as "anti-development", that actually ensures something that at least resembles real development. Otherwise, these projects often result in stripping of resources, generating massive incomes for their promoters from natural or state resources. State governments and the Modi government would do well to accept that the accountability provisions in the 2013 Land Acquisition Act and in other laws, themselves far from ideal, are just the first step towards ensuring that the country's natural resources are used for actual public benefit. This is assuming that there is any interest in public benefit in the first place, of course.
The writer is part of a social research collective, which studies unorganised, understudied and new forms of production, labour and social action.
Get the latest reports & analysis with people's perspective on Protests, movements & deep analytical videos, discussions of the current affairs in your Telegram app. Subscribe to NewsClick's Telegram channel & get Real-Time updates on stories, as they get published on our website.
Subscribe Newsclick On Telegram