Lockdown: '40% Families Had Zero Income in Ladakh, 90% Didn't Get Cash in Jan Dhan'
People on the ground are desperately seeking jobs with guarantee for minimum wage, says a research survey of 106 households in July.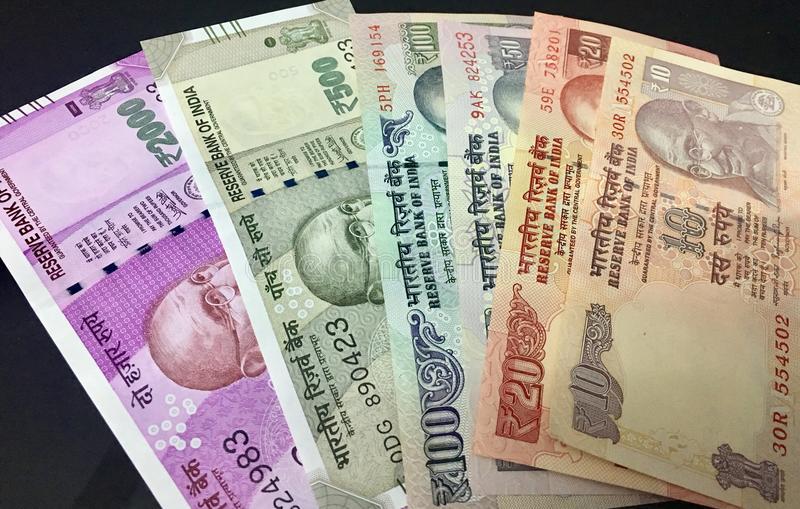 Image for representational use only.
A research survey done in Ladakh after the sudden lockdown was announced on March 25 has found that the income of 40% families had become absolutely zero during April-June, and the average per capita income of the 106 families under consideration had become one-fourth of their pre-lockdown income. The sample, though not a representative one of the entire population of Ladakh, gives a glimpse into the ground level reality in the newly formed Union territory located in the Himalayan region.
The telephonic survey, mainly done by scholars from Jawaharlal Nehru University, also found that one-fourth of the families had become heavily indebted due to the lockdown, with extreme job insecurity and income vulnerability engulfing the common people. As many as 45% of the poorer families said they did not get free ration, 80% did not get free gas cylinder and 90% of them said they did not get any money in their Jan Dhan bank accounts even after three months of the announcement of PM Garib Kalyan Yojana.
Employment generation and job creation with minimum wage guarantee, cash transfers (direct benefits transfer or DBT), interest and loan waivers, supporting the tourism sector and small businesses, improving affordable health infrastructure are the main requirements and expectations of the common people of Ladakh.
The telephonic survey was conducted in Ladakh in this month (July) to understand the impact of the COVID-19 lockdown on the common people during the months of April, May and June. It approached 577 people from 106 households. There were 18 female and 88 male respondents – aged between 20 to 81 years – with whom we interacted. Of these, 53 were Buddhist, 39 Muslim, 13 Hindu and one Christian family. There were 90 families from the Scheduled Tribe (ST) backgrounds, five from Scheduled Caste and 11 households from other (General) caste backgrounds. There were four illiterate, 25 school-dropouts, 23 respondents with educational level upto the 10th standard, 13 upto the 12th standard, 29 graduates and 12 respondents with post-graduation and above educated, including a PhD holder in the sample.
The respondents were from various occupational backgrounds, including an adventure sportsperson, a baker, businesspersons, carpenters, a cable TV operator, chemists, clerk, cobblers, drivers, shopowners, farmers, government employees, guest house, hotel and restaurant owners, labourers, masons, painters, retired army and government employees, teachers, travel agents, TV mechanics, vegetable and fruit vendors and so on. Most of them said they used to work in Leh, Kargil, Drass etc. before the lockdown. There were 16 migrant workers from Bihar, Punjab, Rajasthan, Haryana, Kashmir, Nepal and from Tibet in our sample – the rest 100 were originally from Ladakh.
Before the lockdown, the average monthly income of these 106 families was more than Rs 87,500. There were 27 households with more than Rs 1 lakh monthly income and only 15 families with less than Rs.20,000 monthly income in our sample. Roughly one-fifth of the households fall into the pre-lockdown per capita income category of below Rs.4,600 per month, one-fifth within the category of above Rs.4,600 to Rs. 7,000, one-fifth within above Rs.7,000 to less than Rs.15,000, one-fifth within Rs.15,000 to Rs.25,000 and the rest one-fifth families in the per capita income class above Rs.25,000 per month.
The average income of these 106 families have become less than one-third due to the lockdown – as many as 42 families (40%) reported zero income during April, May and June. The family size varied widely from one to 14 in the sample households.
In per capita terms, the pre-lockdown average income of these families was around Rs.19,000, which has come down to just Rs.4,833 during the lockdown. Local vegetable sellers who used to sell Rs. 3,000 worth of vegetables per day are now earning only Rs 700-800 per day mainly because of the price fall. However, the average per capita expenditure of these families has come down only by 22.5% during the lockdown. As many as 25% of the families said they could not cut down their monthly expenditure at all while some families reported an increase in spending during the lockdown.
More than 25% families reported an increase in indebtedness due to the lockdown, while others said they could somehow manage with their savings. Only 12 households out of the 106 sample households could retain their income during the lockdown – most of them are government employees.
About the expected income in the next six months, seven respondents said there saw no hope of earning anything in the near future, 74 respondents said they do not really know, 10 respondents said they expected their income would become 40% of what they used to earn before the lockdown, on an average, and, apart from the seven government employees in the sample, only eight other people said their income would remain more or less intact in the coming months.
Many of the respondents, who used to work as cooks, drivers and small restaurant owners before the lockdown, have become daily wage labourers and are finding it difficult to get work. There is extreme fear and uncertainty in the mind of people regarding the future stream of income even after the lockdown gets over. Almost 40% respondents, with less than or equal to per capita pre-lockdown monthly income of Rs.17,500, reported that they had MGNREGS (rural job guarantee scheme) job cards in their family. More than three-fourth respondents of this income group said there was need for an employment of last resort programme in the urban areas, too. One has to keep in mind that Ladakh is an expensive place because of geographical reasons with the cost of living much higher than that in the other parts of the country. Therefore, Rs.17,500 per-capita income is not very high in Ladakh.
During the survey, families with less than Rs15,000 per capita income (pre-lockdown) were asked whether they received free ration, free gas cylinder and Rs.500 per month in their Jan Dhan accounts, as per the promises made by the PM Garib Kalyan Yojana (PMGKY) in March. As many as 45% of the families said they have not got any free ration even after three months of the announcement of PMGKY. Less than 20% families had received free gas cylinders and less than 10% families had received some money in their Jan Dhan accounts.
This shows that the implementation of already announced government schemes in this newly formed Union territory is a serious issue, particularly during this distress situation. Needless to say the PMGKY provisions are nothing as compared to the income loss of people due to the lockdown. Because their income had become nil due to the lockdown, s even (out of 16 in our sample) migrant families said they wanted to go back to their home state of Nepal, Bihar, Rajasthan etc., but got stuck.
People on the ground are desperately asking for jobs with guarantee for minimum wage. They are also demanding DBT and financial assistance. They want school fees and the rent to be waived as well as interest on loans. Small businesses badly need support and want the registration fee, license fee etc. to be relaxed.
Tourism is very important for the economy of Ladakh and for employment generation in the region. There is a strong demand for reviving the sector. The seek government financial assistance for guides, porters and helpers, who are completely dependent on seasonal income with little or no savings. Travel agencies want goods and services tax or GST refund so that they can help their employees with that money.
Among other demands, better connectivity, delivery of essential goods, more (COVID-19) testing facilities and developing more laboratories and public health infrastructure are prominent. The benefits of government schemes should reach the needy, deserving and poor in a more efficient manner. People are also suggesting debt waivers and loan write-offs at least for this year. It is important to hear the voice of the people from all corners of the country and address their issues for national integration under democracy.
Surajit Das is Assistant Professor and Adina Ara is a PhD scholar at the Centre for Economic Studies & Planning, Jawaharlal Nehru University, New Delhi. The writers are thankful to Mr Sadiq, Mr Shahbaz, Mr Padma and Ms Wangmo for their research support.
Get the latest reports & analysis with people's perspective on Protests, movements & deep analytical videos, discussions of the current affairs in your Telegram app. Subscribe to NewsClick's Telegram channel & get Real-Time updates on stories, as they get published on our website.
Subscribe Newsclick On Telegram