MP: Govt Brings in 70% Quota for Locals in Industries, Restricts Labour Strikes
The moves come ahead of the Magnificent Madhya Pradesh Investment Summit, scheduled to be held on October 17 and 18 in the state.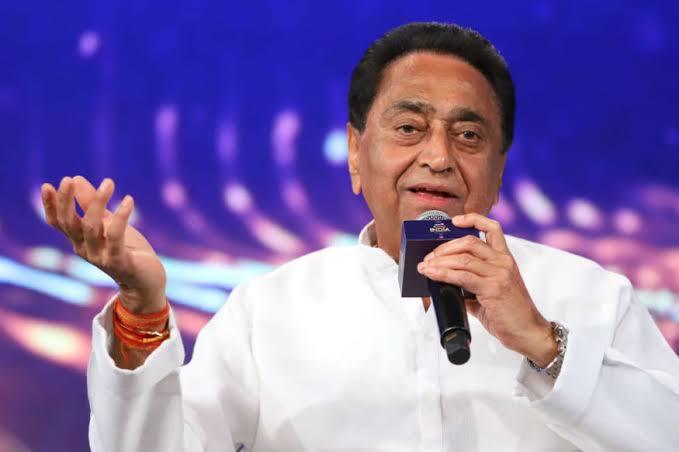 Bhopal: Eyeing the Magnificent Madhya Pradesh Investment Summit, scheduled to be held on October 17 and 18, the Madhya Pradesh Congress government passed two key industrial laws—70% reservation for locals in the industries and restriction on lockouts and strikes in industries under MP Industrial Resolution Act, 1960 (MPIR Act).
Quotas—like the one MP government has now brought in—have been introduced from time to time across the country. But, they have mostly remained on paper, mainly due to the reluctance of the industries to stick to the policy, dearth of skilled employees and also because of the absence of enforcement mechanisms on the part of the state governments.
In the past, industries have been hesitant—and understandably so—to dilute their hiring standards to meet a state's job quota criteria. Chief Minister Kamal Nath will have to do a delicate balancing act to ensure that investors still find it lucrative to do business in MP while meeting the quota criteria.
During the erstwhile 15-year regime of Bharatiya Janata Party, the government had to face similar hurdles. The then full-majority government was forced to bend the norms as per the demands of the industries. However, investment didn't flow.
"I personally welcome the provision for the quota. We tried to implement 50% quota during our government, but did not enforce it as a part of our industrial policy to bring investments. There were some hurdles related to the skilled and technical manpower," said former state Finance Minister Jayant Malaiya.
Most industrialists suggest that those seeking jobs must have passed at least class XII, but the quality of the job-seekers is an issue, they say.
"We are aware of the standard of education in MP. There is an urgent need to improve it. We are chalking out a plan," said Higher Education Minister Jeetu Patwari.
The Maharashtra government in 2008 had introduced 80% reservation for locals in industries that seek state incentives and tax subsidies. For industries that do not take incentives, this is still an indicative law.
Even Industries Minister and senior Shiv Sena leader, Subhash Desai, according to a report published by The Hindu on August 2019, claimed that the policy to give preference to the locals in 80% jobs in industries and factories has existed in the state since 1968. "In reality, the policy to reserve 80% jobs for locals was declared on November 18, 1968 following an agitation led by Shiv Sena founder Balasaheb Thackeray," said Mr Desai, adding that Maharashtra was the first to do so, but, till date, it has remained only on paper.
Officials from the Industries Department of the state did not share data for the number of jobs created and those held by locals, but said the reservation policy didn't take off.
According to them, there is no mechanism to check whether the stipulated quota of locals has been recruited. "We only check the number of employees from the Employees' Provident Fund (EPF) accounts that a company opens. There is no way to find out how many of them are locals or from other states," said a senior official.
He added that sometimes, companies are forced to hire 'outsiders' because of the lack of skill sets among the local applicants for a particular job. "For sectors like chemical technology, textile and bio-technology, local employees are hard to find," he explained.
The story of Gujarat is no different. It had introduced 85% reservation for locals way back in 1995, but the policy was never enforced—neither in private nor in the public sector. A significant number of workers in the ceramic, construction, textile, diamond and services sector come from Bihar, Uttar Pradesh, West Bengal, Odisha and elsewhere.
Miffed after the failure of the reservation guidelines, the Gujarat government had planned to bring a law to enforce it, but later dropped the idea.
Labour and Employment Minister of Gujarat Dilipkumar Thakor said, "The idea of bringing a legislation for reserving jobs for locals was dropped, as it was legally challenging and not implemented anywhere in India."
In Karnataka, the government on December 2016 had planned to provide Kannadigas 100% reservation in mainly blue-collar jobs in private sector industries, except infotech and biotech. Early in 2018, the Law Department vetoed the idea on legal grounds, referring to Article 14 (right to equality) and Article 16 (right to equal opportunity).
Later in January 2018, then advocate general (AG) Madhusudan R Naik said the government could suggest to the private sector to give "preference" to Kannadigas but could not force it to fall in line. The matter has not been raised since.
 Nevertheless, after the criticism from the various quarters Industries minister of Tamil Nadu MC Sampath on January 5 promised that the government would ensure at least 50% reservation of jobs for residents of the state.
"We did not make it mandatory, but we have a clause which mentions that priority must be given to locals during recruitment. There is no fixed percentage for the companies to follow," said a senior Industry Department official.
However, the industry bodies do not think much of these announcements. "These are political statements and are impractical in terms of implementation. Companies investing in a state recruit people based on skills to ensure good profits. Companies do not go by caste or creed, nor do they see which state one is from," said ASSOCHAM secretary general DS Rawat.
Lid on industrial strike by reintroducing MPIR Act 1960
Revoking a 2007 notification that had put 11 categories out of 18 of industrial units out of the purview of MP Industrial Resolution Act 1960 (MPIR Act), the state government reinstated the old law and all industries in MP will be governed by the state Act.
The MPIR Act makes lockouts and strikes at factories illegal and allows registered representative unions to participate in important decision-making and settlement of labour disputes, unlike the present scenario when power lies in hands of multiple groups and unions as per the Industrial Disputes Act.
According to the law, unions having more than 25% membership can be declared 'representative unions' and will have priority over other unions in any discussion or agreement or settlement with the management, said a senior advocate Girish Patwardhan.
Incidents of labour unrest have shut down half a dozen factories and often hit production at Pithampur—the state's largest industrial belt, generating a revenue of Rs 150 crore per year—in recent years, say industry sources.
Welcoming the government's move, Dinesh Mishra, head of corporate affairs at a packaging firm, said, "As MPIR Act came into force, we expect that unnecessary strikes and lockouts by a few anti-social elements will stop and an investor-friendly atmosphere will be developed."
On the other hand, veteran labour union leader of the state, Pramod Pradhan, has criticised the move. He claimed that the Act has many loopholes which will benefit the industries. After the constant complaint regarding the misuse of MPIR Act, the then government had issued a notification in 2007 to rectify it.
"The Act only applies on those factories having 100+ employees or that are registered with the state industries list. More so, there is huge chance of manipulation in selection process of labour unions because selection power lies with the government as well as the employers—who will select their own people instead of pro-labour unions."
The act is a perfect tool to put a lid on trade unions. It may increase labour suppression in the state, he added.
Get the latest reports & analysis with people's perspective on Protests, movements & deep analytical videos, discussions of the current affairs in your Telegram app. Subscribe to NewsClick's Telegram channel & get Real-Time updates on stories, as they get published on our website.
Subscribe Newsclick On Telegram