MP: First Death in Khargone Riot Surfaces Week After Incident
The family alleges that he was assaulted by the police and was last seen in Kotwali police station on April 10 -- hours after the communal clash broke out during the Ram Navami procession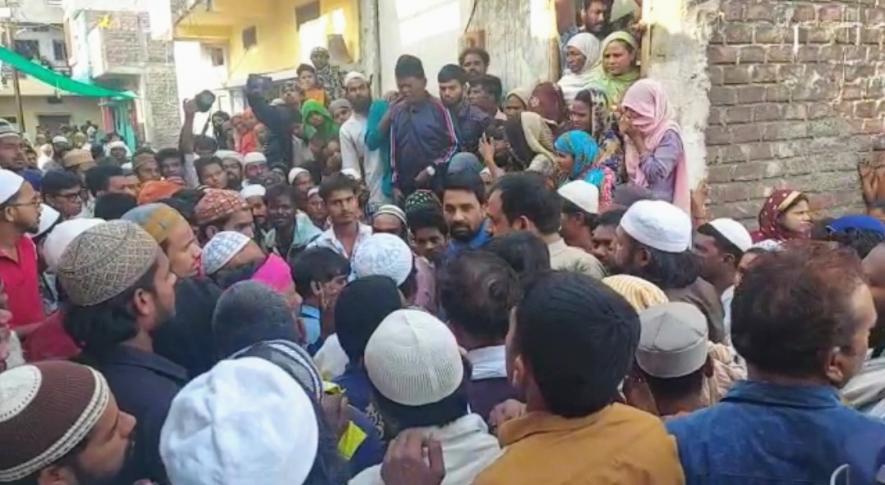 Indore: Missing since the communal clash broke out in Khargone on April 10 during a Ram Navami procession, the Madhya Pradesh police handed over the body of 28-year-old Ibris alias Saddam to the family in the wee hours of April 18 (Monday), making him the first death in the clash.
According to Khargone police, Ibris, a resident of the Islampura area, was found soaked in blood near Kapas Mandi, 300-meter away from his home around 1 am after Mandi's official Praksh Yaduwanshi and security guard Kamal Salve flagged to the cops that a group of over eight-nine men attacking a lone man. As police reached the spot, they ran away.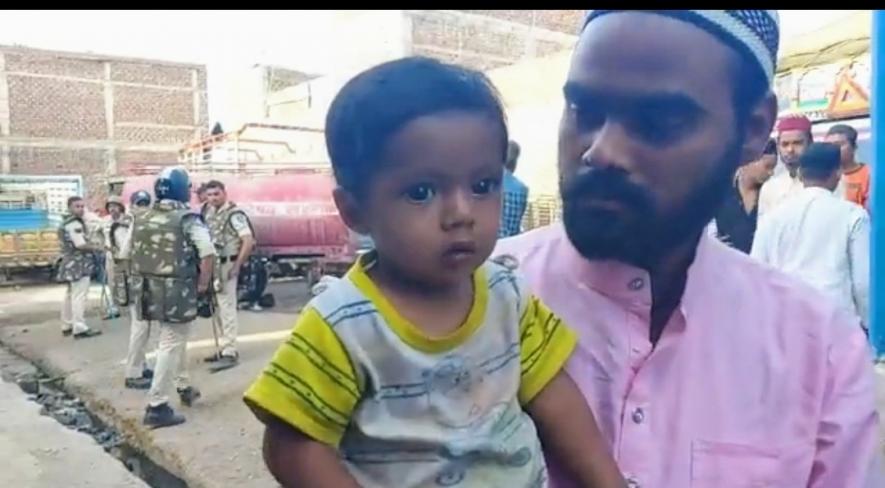 "The police brought the injured man to the Khargone district hospital but found him dead on arrival by the doctors. After the short postmortem, we subsequently sent his body to Indore's MY Hospital for the autopsy," said Rohit Keshwani, SP Khargone, over the phone.
Police claimed that they had checked the CCTV footage of the incident to identify the person but in vain. "Since it was an unidentified body, we sent it to Indore's MY Hospital," said Keswani adding that based on the findings of the autopsy report which they received on April 14, an FIR was lodged for murder under section 302 (murder) and 34 (Criminal acts done by several persons in furtherance of common intention) of the IPC at 11:23 on April 14 after it established homicide.
"The autopsy report reveals that he was hit on the left side of his head with a blunt object which broke his skull and excessive loss of blood led to his death," the police said.
Almost 12 hours before the police lodged a case of homicide on April 14, the kin of Ibris, who had been struggling to locate him for four days, lodged a missing report when the curfew lifted for two hours from 10 to 12 pm. In their complaint, Ibris's eldest brother, Ikhlak, stated that Ibris had gone to pray at the mosque at 7:30 pm in Anand Nagar and has not returned home since then. The family checked at the homes of their friend and relatives but could not find any trace of him.
As the police recorded the Ibris's missing report and a murder case of an unidentified man on the same day, the family was left searching the jails, streets, rivers, drains, and mortuary for days. Ibris's 65-year old mother, Mumtaz, and her family members set out on foot searching during the curfew.
When some journalists and media reports brought Saddam's missing complaint to public notice the following day, the police swung into action. "Around 7 pm, a constable from Kotwali police station knocked on my door and sought the basic details of my brother. When he was returning, I threatened to go to the media if the police were ready. It was then, after speaking over the phone, he told us to come to Indore to identify the body," said his elder brother Ikhlaq Khan.
With a convoy of three police vehicles, the kin reached MY Hospital around 3 am and identified the body. Upon confirmation, police handed over it to the family, who performed his last rites in Khargone around 8 am on April 18.
"He has a deep scar on his head which suggests that he was attacked with a sword. There is a deep wound on his forehead as well," said Ikhlaq after seeing the body."
Panic gripped Khargone after his body reached Islampura locality in the morning, forcing the district authorities to cancel four hours relation given during the curfew. In addition to that, the official visit of agriculture minister Kamal Patel, who is also in charge of the Khargone district, was also cancelled.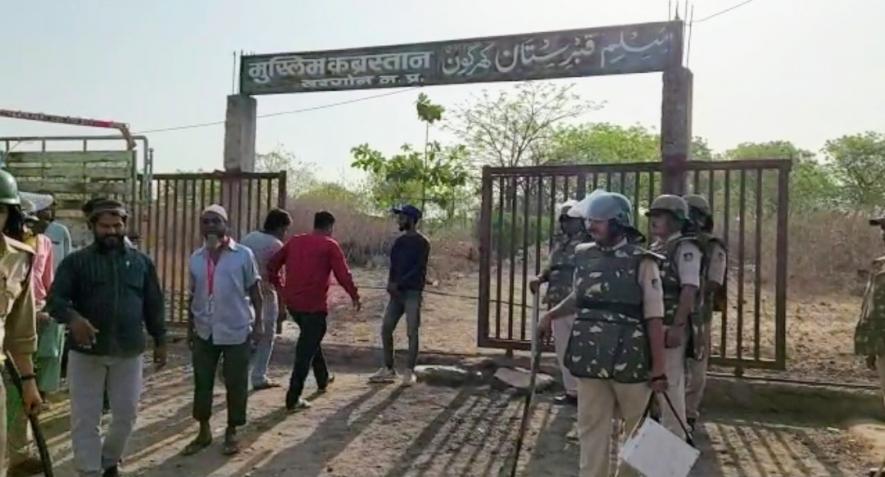 Nonetheless, the family of Ibris has a different story to tell from the police.
Rebutting the police claim that he was found around 1 am near Kapas Mandi, his mother Mumtaz said, "He left home around 7 pm to offer iftar at Anand Nagar mosque, which is metres away from home when the clash broke in the locality."
She recalls, "Couple of minutes later, we spotted that police as well as rioters attacking him, and before we intervened, Police dragged in a jeep and took him to the police station. Ibris's friends who were detained by the police also confirmed that police brought him to the police station with a head injury, but he was not sent to jail with them. Since then, he was missing." recalled Mumtaz accusing police of his killing his son amidst sobbing.
"We kept pleading before policemen, but no one told us anything. They registered our missing complaint with their own facts instead of our complaint," Mumtaz alleged.
Ibris, who died of a head injury, had a fatal road accident over three years ago. After the operation, the doctors advised him to remain cautious about head injuries.
Ibris is survived by his wife and an eight-month-old toddler. 'Ibris's son had just learnt to call him abbu, and his wife kept hoping against all odds that her husband would come back hale and hearty," said Ikhlak with a lump on his throat.
Responding to the allegations of the family SP Keswani said, "If the police would have detained him, his name would be in the register. Unfortunately, it's not."
After the burial, the district administration announced an ex-gratia of Rs 4 lakh to the family, identifying him as a victim of communal clashes.
Get the latest reports & analysis with people's perspective on Protests, movements & deep analytical videos, discussions of the current affairs in your Telegram app. Subscribe to NewsClick's Telegram channel & get Real-Time updates on stories, as they get published on our website.
Subscribe Newsclick On Telegram