Maharashtra Floods: Big Crisis Looms Ahead for Sugarcane Industry
The flood affected regions in the state are one of the biggest hubs for the sugar industry in India, and are banking on government help.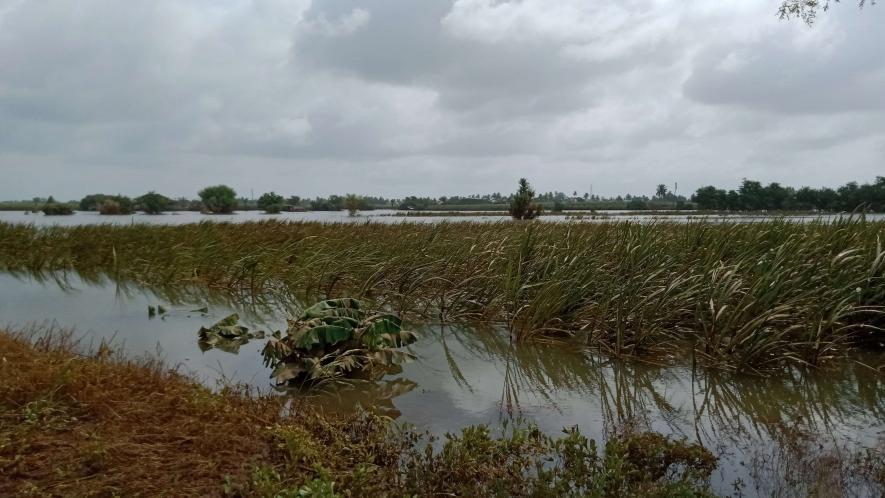 Sachin Ashok Patil, 28, is an experimental farmer from Buvache Vathar village of Kolhapur district. In 2017-18, he had a record high production of sugarcane with almost 141 tonnes in one acre. He was applauded by all the leaders of sugar industry as well as a number of agriculture experts in Maharashtra. This year, he had set goal of 200 tonnes per acre. But a recent flood washed out his entire crop.
"I had invested Rs 1,20,000. I lost all of it. More than that, I had invested so much energy in studying and planning for this year, I feel devastated due to that loss of intellectual hard work," he said. Patil has completed BSc Agri and ABM (Agri Business Management).
Kolhapur, Sangli and Satara are the three districts in Western Maharashtra, where one can find such enthusiastic farmers in every village. That's why, these three districts have a total of 53 sugar mills. Kolhapur has 22 mills, Sangli 18 and Satara 13.
"This year, the production of sugar will go down by almost 30-35%. That is for sure," said Ganpatrao Patil, chairman of Datta Sugar Mill of Shirol, one of the largest producing mills which crushed almost 12 lakh tonnes sugarcane every year.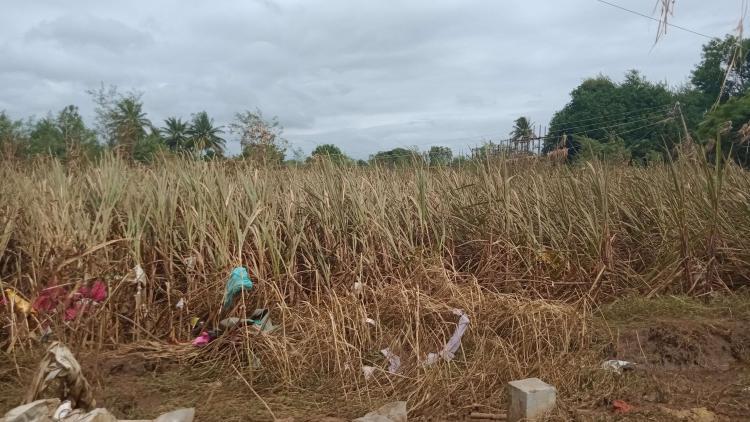 Newsclick met Ashok Chougule, owner of 30 acres of land, entirely used for cane cultivation, in the canteen of Datt Sugar Mill. His field is on the banks of Krishna river. So, the entire crop is damaged. He himself was forced to stay away from his village for almost eight days. When asked about losses, he almost started weeping. "House, cow shed, entire crop, we are literally doomed in this flood. If the government does not help, I won't be able to repay our loans in my entire lifetime. My son will have to do that now," he said Ashok. That's the disaster this flood has brought to this region.
Last year, Kolhapur district alone had crushed 56 lakh tonne of sugarcane. The entire economy is dependent on the sugarcane industry. This industry is already reeling under loans and slowdown in the international market. Sugar is lying in almost all godowns in mills. In this backdrop, we are now staring at lower production this year.
"Any business, which does not run with full capacity, goes into debt," he said.
That's a very simple principle. "This year, there will be number of problems for the industry. First, will be recovery of sugar. The remaining cane will have less capacity of sugar. This means, if 100 kg sugarcane is crushed, it usually gives 10-12 kg of sugar. But this year, this may fall to 6.7 -7.5 kg sugar output. This means, the mills will see lower sugar," said Ganpatrao Patil.
This also means that sugar mills will have to pay FRP (fair and remunerative price) as per recovery. So, if the state government keeps considering recovery of a particular zone according to last year, the price will be higher. (To consider recovery of the earlier year is the norm in deciding the price of sugar as per the FRP system). This will ultimately harm the sugar mills, as they will have to pay more despite the fact that they will get lower sugar per tonne of cane.
There is another reason for choosing Datta Sugar Mill as a test case. In the 2005 flood, which had damaged the crop like this year, Datta was the only mill in the region that had paid FRP to farmers. But as these are the cooperative sugar mills, ultimately their financial health is important for the shareholders, mainly farmers.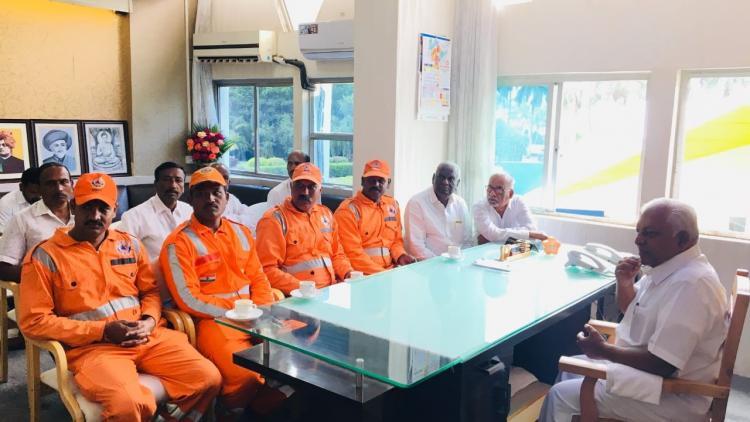 "The state government will have to ensure that the gap between FRP and actual production is given by it or by the Central government. This helping hand to mills is a must, otherwise the entire industry will be badly affected," said Patil said.
Also, the state government would have to consider a complete loan waiver for flood-affected farmers. "Need for new loans and also complete loan waiver of earlier loans is important. This will help farmers to start from scratch. At the same time, farmers must get considerable amount for repairing their homes and cowsheds. Because as of now, they have nothing. So, they will borrow money from somewhere to repair it. This vicious cycle of loan ultimately damages the morale of farmers. The state government must keep this in mind," said Raju Shetti, former MP, as well as a farmer leader.
There are other issues that are as important as FRP. This flood has destroyed many roads too. When the season of crushing starts, cane transport will have to be smooth. So, repairing those roads on a war footing is also a challenge before the government.
At the same time, the issue of fodder will also arise as the quality of cane has gone down considerably. Farmers will need fodder for the entire year. Since sugarcane cutting labour, who travel from various parts of Marathwada, bring their cattle along during the crushing season, thousands of cattle will come to Western Maharashtra. Those cattle will also need fodder.
"This is a big disaster. Until and unless state machinery takes people in confidence, listens to them carefully and plans thier rehabilitation and relief, the pain of farmers won't be healed soon," said ND Patil, a veteran leader.
The sugar industry has been the lifeline of Maharashtra's economy. The payment of farmers in the last year was more than Rs 25,000 crore. The amount is large enough to weigh the industry's importance. So, to help the rural economy and the people from recovering from this situation, governments, be it state or central, will have to do some hand-holding.
Get the latest reports & analysis with people's perspective on Protests, movements & deep analytical videos, discussions of the current affairs in your Telegram app. Subscribe to NewsClick's Telegram channel & get Real-Time updates on stories, as they get published on our website.
Subscribe Newsclick On Telegram