Maharashtra: With Kharif Season a Week Away, Farmers Struggle to Avail Crop Loans
Long lines outside banks, which are only open for a few hours, add to their struggles, as do demands for documentation and other assurances.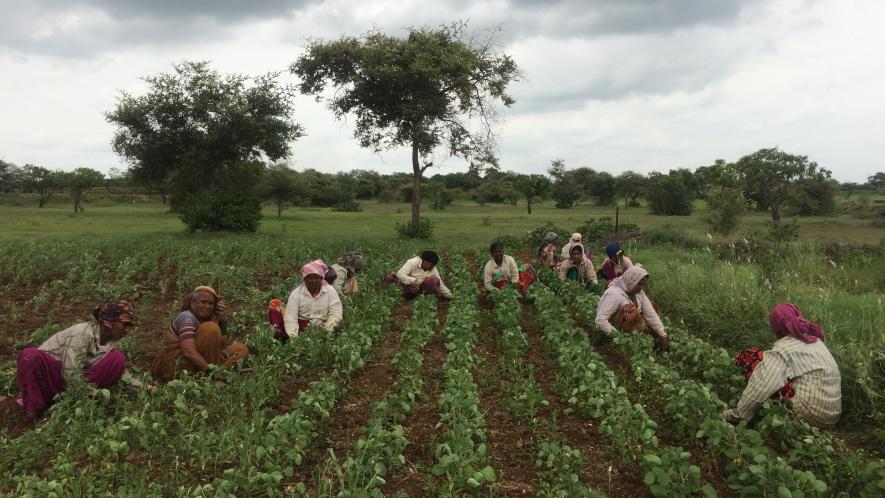 Pune, June 1: Farmers across the Marathwada region in Maharashtra are struggling to get crop loans to buy seeds and fertilisers and prepare for Kharif season that begins within two weeks. While the state government has asked banks to help farmers avail crop loans, they say the banks have not been cooperative.
Nivrutti Sanap, a farmer in his forties, from Chanegoan village in Badlapur Taluka, cultivates soybean and cotton over ten acres of farmland. So far, he has been unable to enter the Bank of India at Rajur, five kilometres from his village. "There is always a line of at least 20 to 25 people outside the bank who come to withdraw funds and for other work. The bank allows only one or two people in at a time due to the threat of COVID-19. Also, the bank functions only for four hours a day with half its employees. I have been to the bank five times and could not even enter it due the crowd," said Sanap, asking how he would be able to get a loan if he cannot even make his way in.
Sanap does not have a previous loan to repay and he just hoped to meet the bank manager to ask him when he could avail of a loan to buy seeds, fertilisers and pesticides before the rains commence.
The India Meteorological Department had forecasted the arrival of monsoon in Kerala by June 1. Reports mention that the monsoon has already hit the south-western state and Maharashtra gets rain within a week or two of it hitting Kerala.
As soon as the first spell of rain hits the ground, farmers need to sow seeds and use fertilisers on the soil. They also need to buy or fix old equipment like water pumps, water pipes and the like.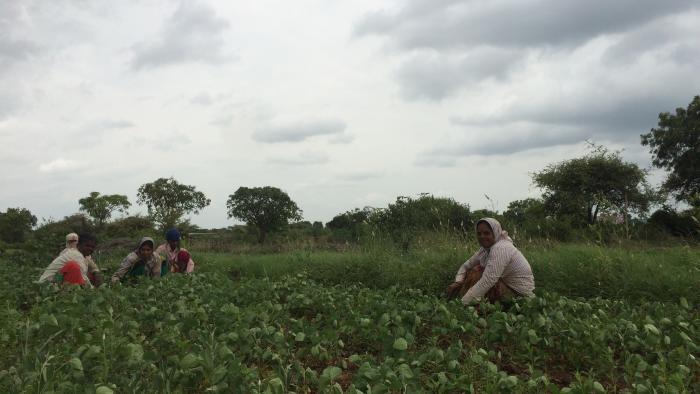 "On May 22, the Maharashtra government asked district cooperative banks to avail crop loans to those who are yet to get the benefit of the loan waiver scheme. Over 19 lakh farmers have got loan waiver under the Mahatma Jyotiba Phule scheme and 11 lakh are yet to get it. Rs 12,000 crore has been transferred to 19 lakh beneficiaries and the state is struggling to avail the remaining Rs 8,100 crore," said Anil Kawade, Commissioner for Cooperation and Registrar, Cooperative Societies, Maharashtra.
Manik Kadam, an activist who works for farmers from the Parbhani district, said that the banks need an excuse to not give a loan to farmers and that "COVID-19 is a good reason to not to entertain farmers. Farmers have to ride to towns or into the city where banks are located. Police harass them on the way by asking them for their driving licence or other documents and farmers have to bribe them," he added.
Rajguru Shinde, a farmer from Khalegoan village in Beed district, said the Maharashtra Gramin Bank asked him to produce a Land Certificate in addition to certificates from other banks which should mention that he did have outstanding loans with them. Shinde, his wife, and the livelihood of their two children, depends on him producing cotton and soybean in two acres of land in the drought-affected region.
Shinde said that the tehsil office (for the land certificate) and bank offices are only open for a few hours. "I am unable to get the certificate as banks and tehsil offices do not have the required staff to help me. Over 20 farmers from my village have been facing the same problem," he added.
Nivurtti Shevale, a small farmer from Chanegoan with 2.5 acres of land, said that he would not even be considered for a loan by the Bank of India. "I had taken a loan of Rs 84,000 and could not repay it. My loan did not get waived off. Now, the bank says they will not give me a loan," he added.
Shevale cultivates soybean, cotton and garlic during Kharif and jowar (sorghum) or wheat during the Rabi season. He requires at least Rs 1.5 lakhs for seeds, fertilisers and to employ labours on his land..
As per agriculture department of Maharashtra, 44,977 hectares of land is under cultivation in eight districts of Maharashtra and farming is the source of livelihood across the region. A per the IMD, Marathwada received an average of 700 mm of rainfall against the state average of between 1200 mm and 1300 mm last year. The region has been affected by droughts and hailstorms, affecting produce. Farmers are unable to repay loans and end up committing suicide.
As per data from Revenue Section of the Divisional Commissioner office in Aurangabad, 231 farmers from the region have committed suicide between January and April in 2020. Thirty-six farmers have committed suicide in April alone, during the lockdown. Since 2001, over 24,000 farmers from the region have committed suicide as they have not been able to repay loans.
Umesh Shinde, an activist and farmer from Beed, said: "Farmers do not have money as they could not harvest or sell Rabi produce like vegetables, pulses and cotton due to the lockdown imposed to contain COVID-19. Many farmers could not sell cotton as the government bought limited cotton."
"Farmers either get payment from the sale of Rabi produce or a crop insurance amount. They submit the cheques in banks or the amount is directly deposited in the banks. However, banks deduct the amount from their loan amount without the farmers' permission. Thus, even if farmers do get some money they don't really get it, and they end up with no money in their hands," explained Shinde.
"Farmers who are on the list for loan waivers should not be facing this problem. If there are such cases, they should approach the District Registrar for Co-operative Societies," said Kawade.
However, farmers said that their offices were not open to their complaints.
Get the latest reports & analysis with people's perspective on Protests, movements & deep analytical videos, discussions of the current affairs in your Telegram app. Subscribe to NewsClick's Telegram channel & get Real-Time updates on stories, as they get published on our website.
Subscribe Newsclick On Telegram