Maharashtra: Is the Government Trying to Brush Soyabean Seed Controversy under the Carpet?
Farmers across three regions of Maharashtra are complaining about bogus soyabean seeds. They expect criminal action against seed companies. However, the state government does not seem to be interested.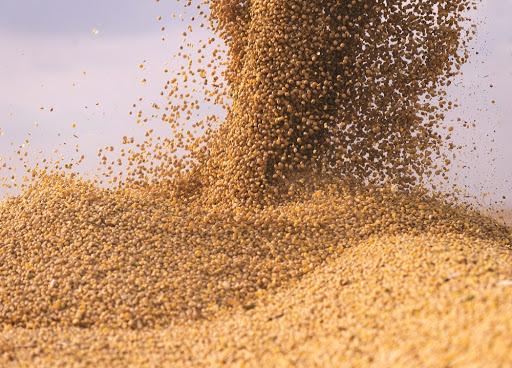 Representational image. | Image Courtesy: Law-in-action
Vishnu Shinde is a resident of Maragajgaon, in Pathri tehsil in Parbhani district. He died by suicide on June 28. He hanged himself from a tree in his farm. Shinde had written to Chief Minister Uddhav Thackeray in his suicide note. "If people get liquor without adulteration, then why don't farmers get non-adulterated seeds?" he had asked.
Shinde held the seed company responsible for his suicide. He had sowed soyabean over three acres, which went to waste. He had bought three bags of soyabean seeds for Rs 8,250. After he saw the seeds failing to germinate, he took his life under financial pressure and depression.
Vishnu is not alone. There are more than 27,000 complaints of farmers from the Vidarbha, Marathwada and North Maharashtra regions. All of these complaints, with either the agriculture officer or the tehsil's agriculture development officer, are related to the failure of germination of soyabean.
Bhausaheb Khanapure is a farmer from Ausa tehsil in Latur district. It is a rain-fed area, but this year, the monsoon arrived on June 7. Bhausaheb sowed soyabean seeds supplied by the Mahabeej Seed Corporation in his 2.5 acre farm. But, by the end of the June, he noticed that the seeds had not germinated. He now called it "cheating". "We had high hopes this year. Now we will have sow again," said Bhausaheb.
The monsoon arrived in Marathwada on June 7. It was almost a once-in-a-decade occurrence. The area, notorious for a high farmer-suicide rate, was happy to receive the monsoon on time this year. But the bogus seeds betrayed the hopes of farmers.
Despite the complaints registered with the agriculture department, the state government has not taken any criminal action against companies supplying seeds. On June 25, Agriculture Minister Dadaji Bhuse pointed to The Seeds Act, 1966. "The state government cannot initiate criminal action against seeds companies under the law. But we are ensuring fresh seeds to farmers," Bhuse had said.
On June 26, the Aurangabad bench of the Bombay High Court took suo moto cognisance of the matter. A division bench of Justices Tanaji Nalawade and Shrikant Kulkarni observed that action could be taken under the Seeds Act and under other penal provisions too. The bench even observed that "the government and the concerned department has no intention to take criminal action against the vendors and producers of the bogus seeds, even when they have duped farmers and caused huge loss."
Maharashtra is one of India's largest soyabean-producing states. According to the state's agriculture department, in 2019, a total of 37.365 lakh hectares of land was under soyabean cultivation. The state has produced 39 lakh tonnes of soyabean last year.
As per primary estimates of the state's agriculture department, the total area under soyabean cultivation could have been similar to that in 2019 i.e. between 37 to 38 lakh hectares. The final estimates for Kharif soyabean are expected by the end of July. However, given the number of complaints, the state may see a decline of almost one lakh hectares. It would certainly hamper the production of soyabean. As per collective divisional estimates of the state's agriculture department, the seeds in about 20,000 hectares has gone waste. It is feared that the number will increase by the end of July.
Scam by Seed Companies?
In 2019, Maharashtra saw rains till the month of October, which did not help crops, including soyabean. With soyabean being an all season crop, the government appealed to farmers to use their own seeds in the Rabi season.
Seed companies cited this appeal and expressed their inability to provide enough seeds in this Kharif season. Farmer organisations have alleged that the state government bowed down to the pressure of seed companies and changed the rule pertaining to the quality of seeds. "Earlier, 70% of the seeds was required to be in good condition. But this year, the bar was lowered by ten percent. So, 60% of the seeds were required to be of good quality. It is why the quality of seeds is low and it failed to germinate," alleged Manik Kadam, farmer leader and erstwhile head of the Swabhimani Shetkari Sanghatana for the Marathwada region. Now, farmers organisations are demanding a probe into the matter.
Agriculture minister Dadaji Bhuse did not respond to NewsClick's inquiries about a clarification for the allegations.
Government Posturing
As a large number of complaints have begun coming in, the state government is trying to show that it is in action. In Beed district, where the highest number of complaints (almost three thousand two hundred till now) has been registered, the agriculture department has filed an FIR in police stations. In Parali police station, tehsil agriculture development officer Ashok Sonavane has filed a complaint against Green Gold Seeds company from Aurangabad. In Beed city, complaints have been registered against Janki Seeds and Yashoda Seeds.
However, farmer unions are not satisfied. "The soyabean crop has been there for the last thirty years. Farmers have been cheated on multiple instances and we have filed similar complaints again and again. But not a single complaint has reached its logical conclusion. There is a need for a change in the law itself," said Kalidas Aapet, a farmer activist from Beed.
Dr. Ajit Navale, General Secretary of the All India Kisan Sabha has demanded an ordinance to help the farmers. "There should be an ordinance by the state government to initiate criminal action on seed companies. This should be done with retrospective effect," said Dr. Navale.
Compensation
Farmers need between Rs 12,000 to Rs 14,000 to sow one hectare of soyabean. With the initial round of sowing wasted, they will have sow again. As a result, their per-hectare cost will be a minimum of Rs 25,000.
Dr Navale has demanded an immediate monetary compensation for such farmers. "Farmers will need money to buy seeds again and for sowing too. The state government should give them Rs 30,000 per hectare," he demanded.
Dr Navale has also asked the state government to take strict action against seed companies. "Providing fresh seeds won't be enough. Government should take action against seed companies. By providing fresh seeds, the government cannot hide the failure of seed companies," said Dr. Navale.
NewsClick tried to get responses from state agriculture minister Dadaji Bhuse and Minister of State for Agriculture Vishwajeet Kadam. The story will be updated once those are forthcoming.
Get the latest reports & analysis with people's perspective on Protests, movements & deep analytical videos, discussions of the current affairs in your Telegram app. Subscribe to NewsClick's Telegram channel & get Real-Time updates on stories, as they get published on our website.
Subscribe Newsclick On Telegram