Meet Unsung Heroes of Narmada Bachao Andolan
Malakar has given 20 years of his life to the protest. He, along with others, cooks for about 1,000-1,500 people thrice a day during protests.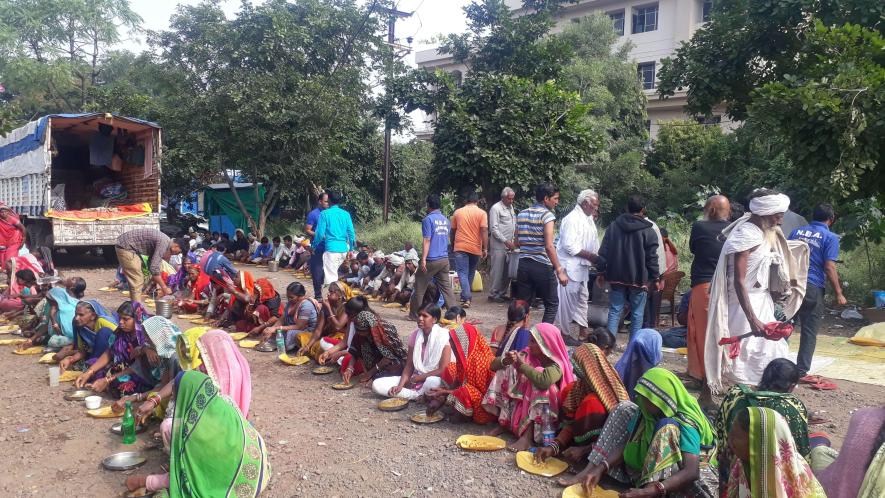 Bhopal: The public movements and struggles have given countless leaders to India, who have tirelessly fought for their cause. But, we never find out much about individual contributions of the several participants, and they continue to extend their support from behind the curtain.
Similarly, we recognise only a few faces from the Narmada Bachao Andolan (save river Narmada movement) or NBA—apart from Medha Patkar. But in her 34-year-long fight, Patkar has not been alone.
Himmat Malakar, 47, a devoted activist of NBA has given 20 years of his life to the movement and has been cooking food for the fellow protesters. Whenever the protest breaks out, no matter if it's in Delhi, Bhopal, Indore, Barwani, Dhar, or at any other location, he, along with his fellow men, packs cooking utensils and grains, and join the protesters.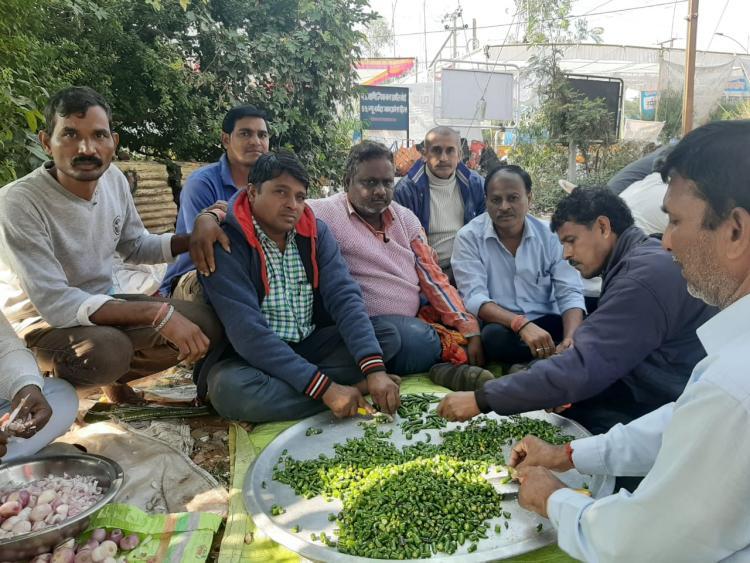 Malakar is a resident of Dhar district, and has been an employee with the Century Yarn (owned by Birlas) in the Khargone district. He owns a small farm land in the village and uses it to grows crops. His family, including his two children, try to make both ends meet. But the cause has always driven him to join the protests.
"Just like thousands, I have also been fighting for rehabilitation. But I became a cook not because of choice but fate. No one has ever forced me to cook here. Whenever Tai (convenor of NBA Medha Patkar) called me, I came here," said Malakar.
Sudam Sawanth, Mahesh Verma, Sanjeev Khode, Rajkumar Singh, etc. are some of the companions of Malakar. They have also been associated with NBA for decades.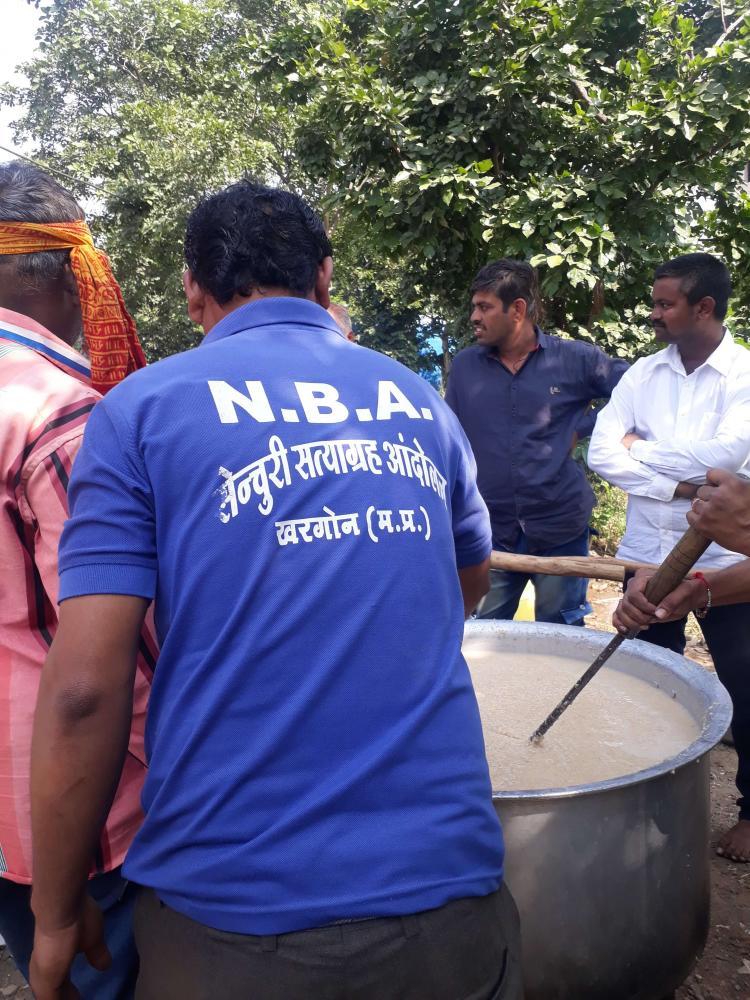 Hundreds of NBA members were on a dharna for five days outside the Narmada Valley Development Corporation (NVDA) office of the state capital, demanding fulfilment of their 40-point charter of demands The protest was called off on Thursday, November 21, after the state government accepted most of their demands.
Thousands of families that had been living on the bank of the Narmada River in Dhar, Barwani and Alirajpur districts of Madhya Pradesh have been promised a plot, compensation and agriculture lands since the state governments of Madhya Pradesh and Gujarat decided to construct the Sardar Sarovar Dam (SSD) in Gujarat, in a bid to provide water to the urban population and industries. But, even after conducing multiple surveys, thousands of families have been left out.
The situation worsened earlier this years when SSD downstream was filled to the brim (138.8 meters) on September 16, 2019 (a day before PM Modi's birthday), a month before the deadline—October 15, 2019—according to the agreement.
Subsequently, more than 178 villages, hundreds of acres of farm land submerged into the water and thousands of families have been displaced. Demanding rehabilitation and compensation, NBA has launched a protest in Bhopal.
"I was already cooking food for the protesters of Century Yarn in Khargone district of MP (the unit has remained shut for the past two years), who have been demanding reopening of the factory. When I heard about the NBA protest, I, along with some Century Yarn protesters, joined," said Sudam Sawanth, co-cook of the NBA.
Talking about the hardships they face, Mahesh Verma, a Century Yarn worker and a member of NBA, said, "We are supposed to cook food for the protesters, but sometimes, we, too, face the police's wrath and water cannons, but we are determined to fight for our cause."
On a normal day during a protest, they cook food for at least 1,000-1,500 people at a time. Menu depends on the availability of the grains and funds.
"Mostly, we serve khichdi, daliya (made from maze, ghee and water) and daal baati (a regional dish made with lentils and wheat), poha and puri sabzi to more than 1,000 people at a time because outsiders, beggars too eat here, and they are no different from us," he added.
They cook food thrice a day including morning breakfast before 10 am.
Another NBA member and cook, Sanjeev Khode said, "Sometimes, when they run out of grains and food in the long protests, the members of pantry visit nearby villages or collect funds for it."
"We have seen countless protests, which end without our demands getting fulfilled. But it still feels good to see that the state government is holding talks with us, which was unimaginable during the 15 years of the BJP rule," they said.
"I don't know how long the protest is going to last for, and what the outcome will be, but we will continue to fight until our last breath," they claimed in unison.
"I plead with the government; they should resolve our issue, so that we can spend the rest of our lives with the family, peacefully," said Malakar.
NBA convenor, Medha Patkar, said, "There are many unsung heroes of the NBA like Himmat Malakar and his team. Most of them have dedicated their lives to the cause. I salute to them. Just because of such dedicated workers, the flames of the movement still flutter. We will fight until the government agrees to our demands."
Also read: No Food or Rehabilitation, Narmada Flood Victims Protest Against MP Govt's Apathy
Get the latest reports & analysis with people's perspective on Protests, movements & deep analytical videos, discussions of the current affairs in your Telegram app. Subscribe to NewsClick's Telegram channel & get Real-Time updates on stories, as they get published on our website.
Subscribe Newsclick On Telegram